Updated: August 2017
Fall is a special time of year at Scandinave Spa Blue Mountain. Temperatures outside are very comfortable and the fall colours surrounding you along the Niagara Escarpment are absolutely stunning. A day at Scandinave Spa is sheer bliss.
If you're visiting from afar or even just travelling a short distance, consider staying for a few days and making it a fall getaway. The surrounding area during the fall has many events taking place and a rich tapestry of things to do. And did we mention it's beautiful?
Let us help you create a memorable fall escape. We have put together a new Spa Escape package this year that we think you'll quite enjoy. It is available from September 4th to December 15th, 2017, excluding Friday and Saturday nights.
This is our most popular getaway package, starting at $259/person (double occupancy) and includes:
For more details on this package, please visit our website.
The packages we offer at Scandinave Spa Blue Mountain is only the beginning of your fall getaway. Get out and explore some of the area's great activities, and indulge and enjoy while on your spa getaway this fall.
You can enjoy the Apple Pie Trail year round, but the fall is exceptionally memorable. As you drive your car or ride your bike along the trail, the fall colours will wow you while you enjoy everything apple. Even better, its harvest time and the apples are ready to be picked. Check out the Farmer's Pantry to freshly pick your own apples. After a long day of indulging on delectable apple treats, retreat to Scandinave Spa Blue Mountain to soak in the Baths and reflect on the day's activities.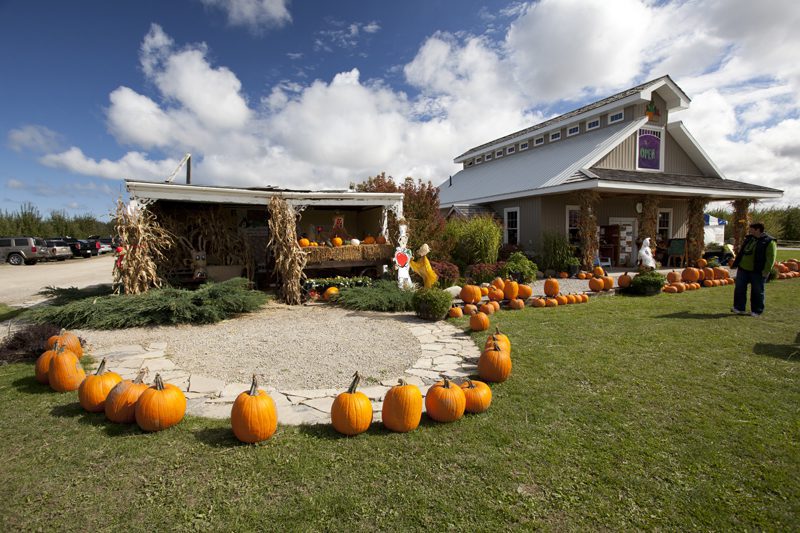 Centurion (15 Sep 2017 – Sunday, 17 Sep 2017)
Cheer on the cyclists or participate yourself. The Centurion is one of North America's most exciting cycling events and its open to everyone. Choose from the 25, 50, or the grueling 100 mile ride. The leaves have just started to change colour making this race very scenic with the view of Georgian Bay in the distance as you wind through the hills of the Niagara Escarpment.  After a long day of riding, visit Scandinave Spa Blue Mountain to relax those achy muscles.
There is an abundance of fall colours touring in the area.  Grey County Tourism has provided a list of routes you can take to see the fall colours in all their splendour. It's your choice whether you want to drive your car, ride your motorcycle or take your bike. Beaver Valley and Meaford are a fall colours must with their vibrant reds and golds. Take your time enjoying the view and don't forget your camera! The only question now is whether you start or finish your day in the relaxing Baths at Scandinave Spa Blue Mountain.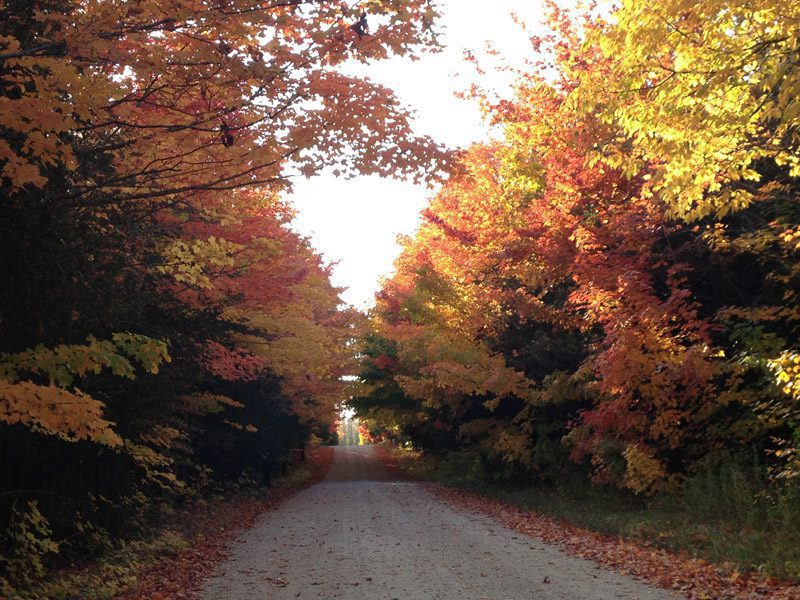 Meaford Scarecrow Invasion
Every year scarecrows invade Meaford from mid-September through to mid-October. You'll find up to 250 scarecrows in the downtown area alone. Take a day to visit Meaford and see how many scarecrows you can find. September 29, 2017 is extra special as the Scarecrow Parade takes place along the main street, winding its way down to the harbour. Finish your day with a relaxing evening at Scandinave Spa Blue Mountain as the sun sets on a beautiful fall day.
Blue Mountains Apple Harvest Festival (October 7 – 9, 2017)
Over the Thanksgiving weekend, Blue Mountain Village, Thornbury and Clarksburg host their annual Apple Harvest Festival. This fun fall event lets you explore the countryside and take in the fall colours. There are activities taking place in each location including street performers, hiking, biking, trails and tasty food. Scandinave Spa Blue Mountain is open the holiday Monday, and is the perfect way to finish your long weekend, by unwinding in the Baths.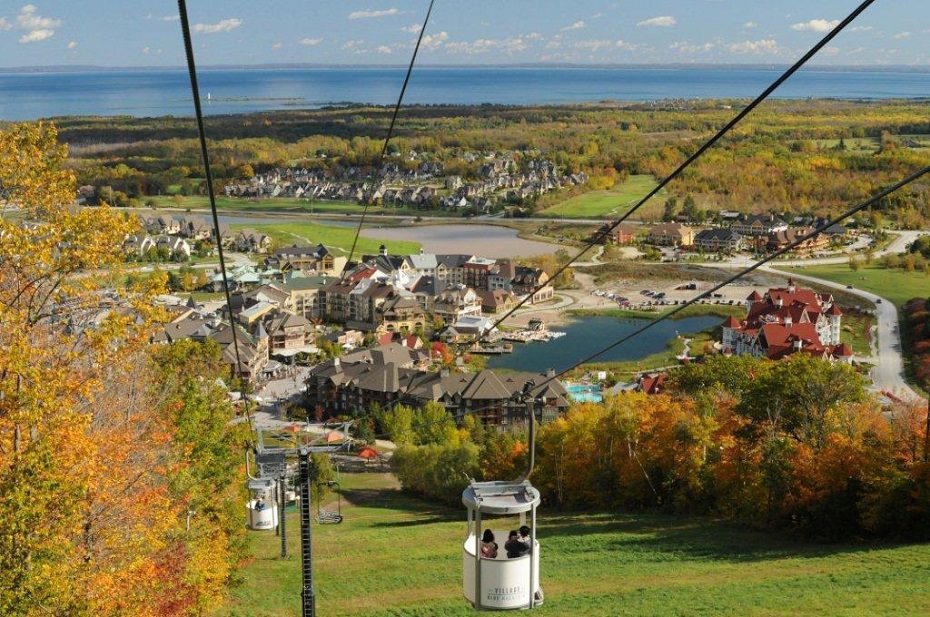 The area around Scandinave Spa Blue Mountain is full of attractions for you to discover. We have only listed a few ideas to get you started in turning your next visit into a getaway with the Fall Escape Package at Blue.