Updated August 2016
Has it been awhile since you and your girlfriends got away together? We all love our significant others and children, but sometimes you just need to get away and have a good unwind and gossip sesh with your closest ladies.
The Blue Mountains and Collingwood area is the perfect destination to plan a short, carefree time away. Just a 1 to 2 hour drive for many in Southwestern Ontario, you can enjoy a visit to Scandinave Spa Blue Mountain and other activities such as immersing yourself in nature, getting a little adventurous or participating in some much needed retail therapy.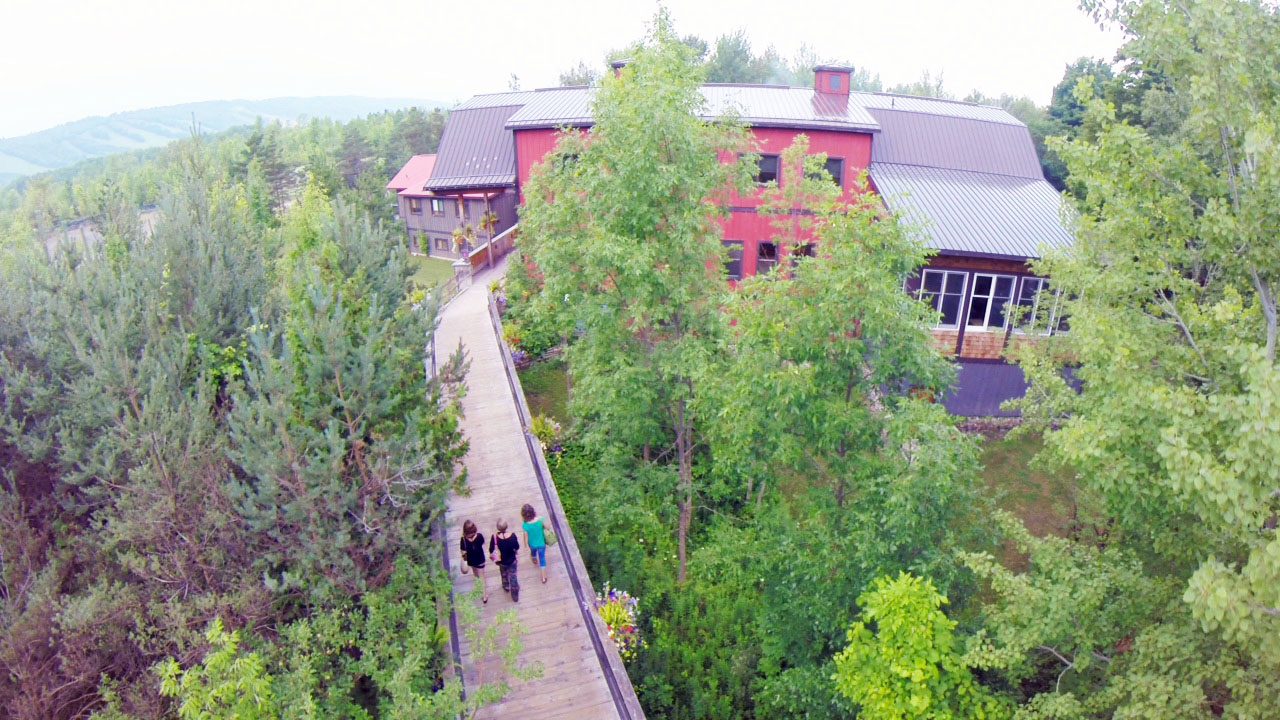 Scandinave Spa Blue Mountain is the perfect start to your girl's getaway. We can cater to a large group, booking as many as 16 massages at one time (now that's a lot of girlfriends).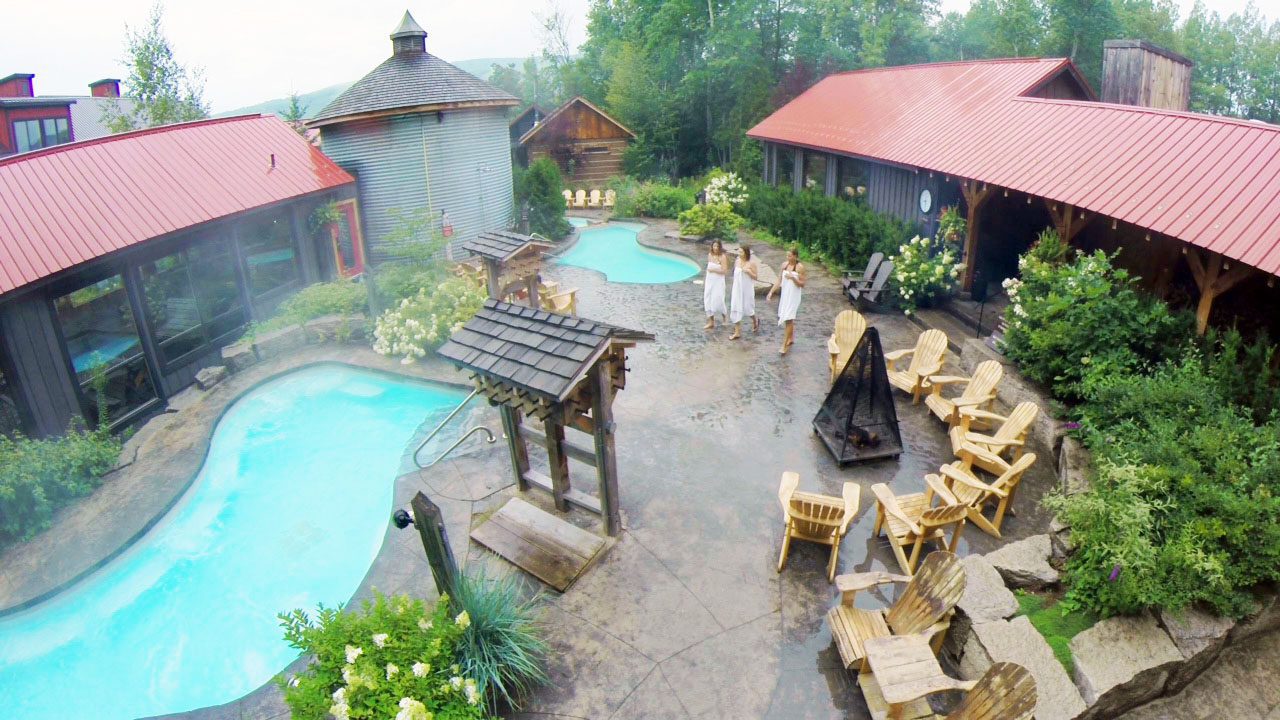 When we get together with our favourite gal pals, talking is inevitable. It's what we do best. However, on your visit to Scandinave Spa Blue Mountain, it's important to remember that there is a strict no talking policy. Don't let this scare you away. A little silence creates the perfect opportunity for a little "me time" for self-reflection, to catch up on that book you've been trying to finish or to read up on the latest celebrity gossip, a guilty pleasure for many. If you feel the need to communicate while in the Baths, we've created tips for communicating in silence in our blog Shhhhhhh – The Art of Silent Spa Communication. While you won't be talking during your visit to the spa, you have nothing to worry about, you'll have plenty of time to gab with your girls the rest of your time away.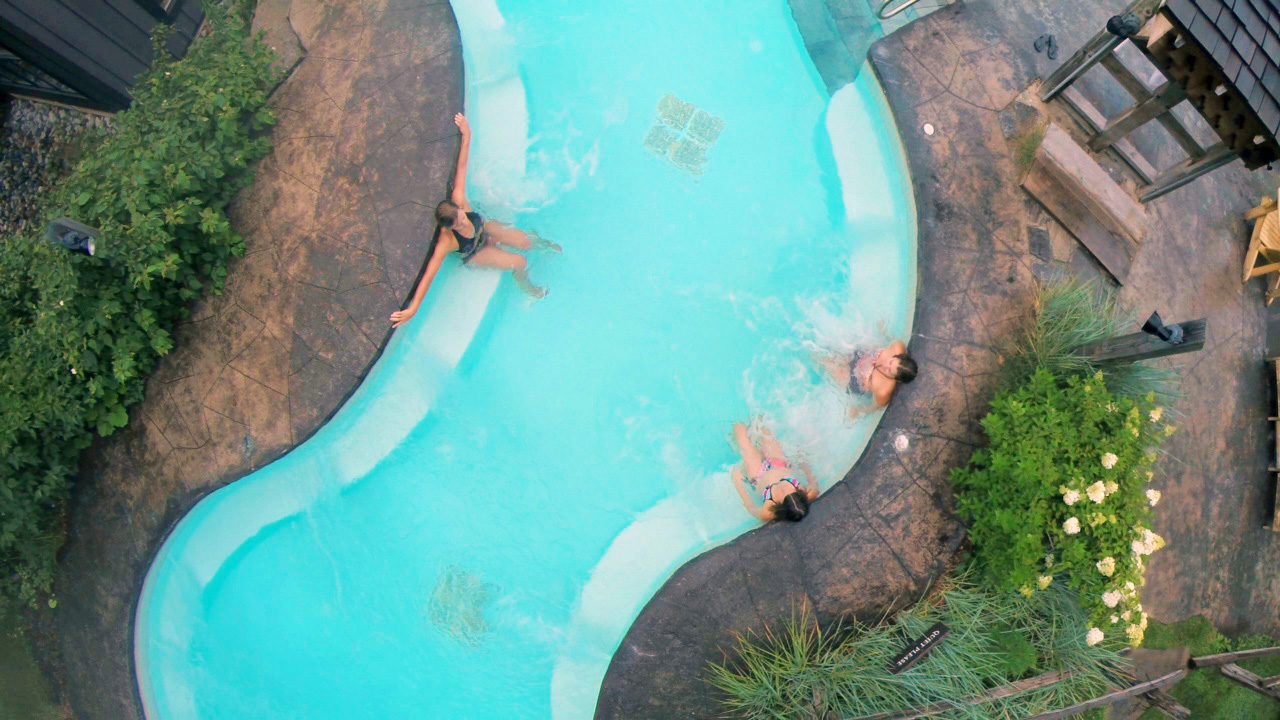 There are so many exceptional places to stay during your time away, and they're all close to the Spa. Our website lists various accommodations you can book with pre-packaged stays that include a visit to Scandinave Spa.
A favourite for many, the Scandinave Spa Escape Package is returning this fall. It includes one nights accommodation at Blue Mountain Resort Village, a 60 minute Swedish Massage, a day pass to the Baths and a $50 dining voucher (per room) to one of Blue Mountain Village's fabulous restaurants.
If you would rather book accommodations separately that is ok too. Click here for a list of great accommodations close by to choose from.
Your girls' getaway doesn't have to stop at Scandinave Spa Blue Mountain. There are so many fun things to do in the area to fill your schedule; if that's what you want to do. We have put together a list of activities we thought a group of girlfriends would enjoy:
Swing through the trees and climb into caves at Scenic Cave Nature Adventures. You can spend many hours participating in all the fun Scenic Caves has to offer. By booking the Eco Adventure Tour you will experience a 3 hour guided tour that includes the suspension bridge, a tree top walk, 300' and 1000' escarpment zipline, as well as hike most of the caves. This is just one option. Check out the website for more ideas.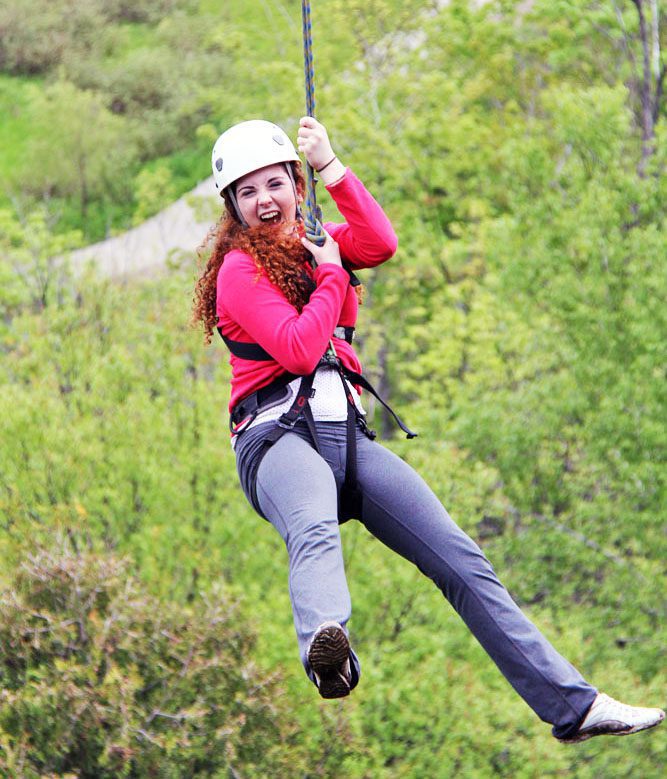 Enjoy wine tasting with a view. The Niagara Escarpment along Georgian Bay is home to two wineries, Georgian Hills Winery and Coffin Ridge. Each winery offers tours by knowledgeable staff, wine tastings and a vintner's plate made up of local cheeses to pair with the wines you are drinking.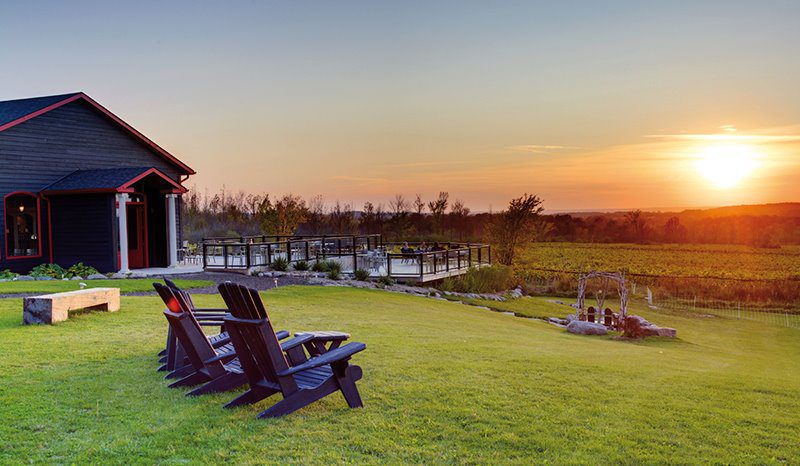 Organize your own golf tourney with your girlfriends. If you and your friends are golf pros or just like to swing a golf club from time to time, there are some great golf courses located in the area. Monterra Golf Course located at the bottom of Blue Mountain, Cranberry Golf Resort just west of Collingwood and Lora Bay Golf course in Thornbury are three 18-hole golf courses to choose from. Tee times are available throughout the day and if you don't have time to complete all 18 holes, both Monterra and Cranberry golf courses offer a 9-hole option.
Dining options perfect for any foodie. Enjoy the many culinary pleasures the area has to offer. Collingwood, the Blue Mountains and Thornbury have a delicious selection of culinary options that will satisfy your pallet.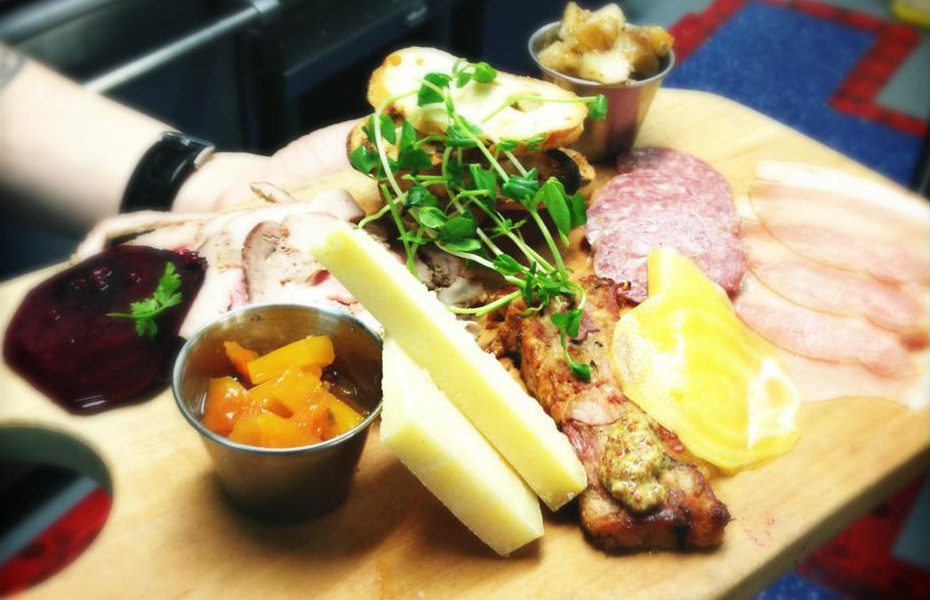 Everyone needs a little retail therapy. There is exceptional shopping for everyone in downtown Collingwood, Blue Mountain Village and Thornbury. Nothing is better than getting away from that busy mall and wandering the quaint downtowns and villages.
Take in a local event. The summer and fall is filled with a host of events and live music in the Blue Mountain Village. Check out the variety of events taking place that may coincide with your visit:
Mountain Music: August 27-28
Summer Sundown & Fireworks: September 3-5
Fall Colours Touring: September 24-25
Meaford Scarecrow Invasion: Mid-September to mid-October
Apple Harvest Craft Show: October 1-2
Now that we've given you all the ideas for a great girls' getaway, there's nothing left to do but call up your friends and pick a date.
*A minimum of 5 people are required to book a yoga session.