A new year often comes with new resolutions, whether they involve a gym membership, a new lifestyle change or meeting personal challenges. It's not surprising that after a period of celebrations, and possibly excess, we would want to turn the page and improve our quality of life.
Traditional therapy for Modern tensions
The benefits of regular physical activity have been known for a long time. However, those resulting from the regular use of hydrotherapy sessions are not as well known. While physical activity certainly has positive effects when managing stress, hydrotherapy also plays a role on mental activity and frees the mind from its concerns. In other words, our "hamster" stops running. Discover all the benefits of hydrotherapy.
Today's professionals, typically dedicated workers who are constantly connected and performance-oriented, have come to realize the importance of taking the time to disconnect. This is why practicing hydrotherapy regularly in a peaceful environment, free of electronic devices is a habit they can find beneficial.
Adopt hydrotherapy as a way of life
The launch of the annual membership at Scandinave Spa Vieux-Montréal finally gives you the opportunity to include hydrotherapy in your daily routine. Located close to the downtown core, just steps from the Place d'Armes metro station, your new wellness sanctuary is easily accessible.
In addition, thanks to our all-inclusive package, all you have to think about is grabbing your bathing suit before leaving for work. Every time you visit, we provide you with a bathrobe, two towels, sandals, an electronic padlock, and all products for the shower. You can even enjoy organic herbal teas and fresh fruit while you're there.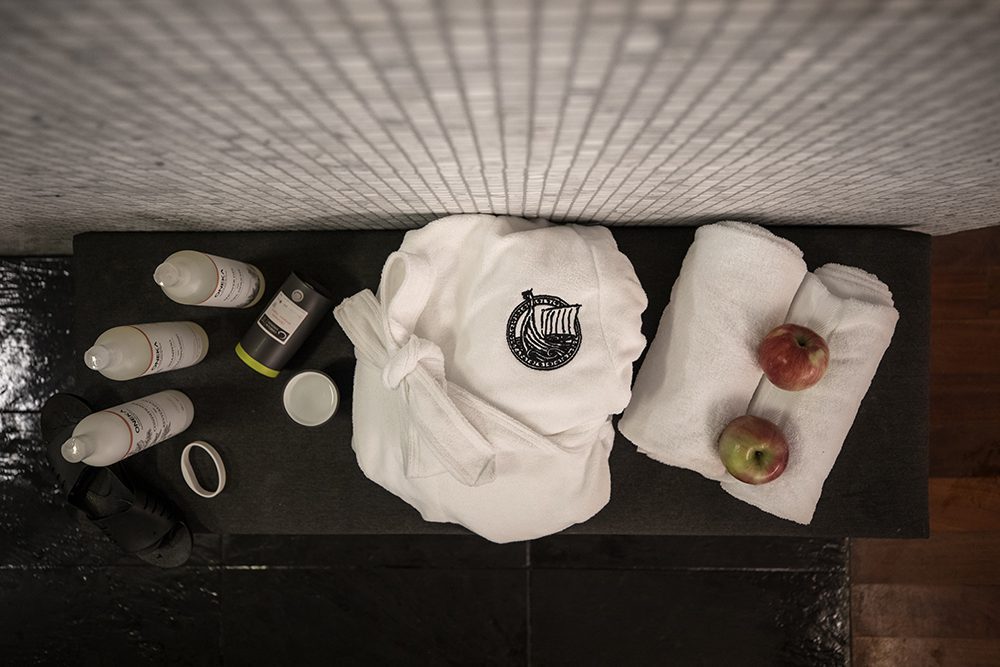 Take advantage of our introductory price for an annual membership
This year, offer yourself an ancient practice dating back to ancient times: hydrotherapy. For a limited time, the annual membership providing unlimited access is available for $1,000. Spread over 18 visits and coming to just $19 per week, it's an easy resolution to make!
Our constant connection to work and the emergence of phenomena such as digital anxiety demonstrates the importance of spending time offline, even though it can be difficult these days to separate ourselves from our smartphones. Fortunately, investing in one's well-being is becoming increasingly accessible. For the same price as a smartphone, you can go to the spa when it suits you and feel much more "connected."
Find out more about our memberships.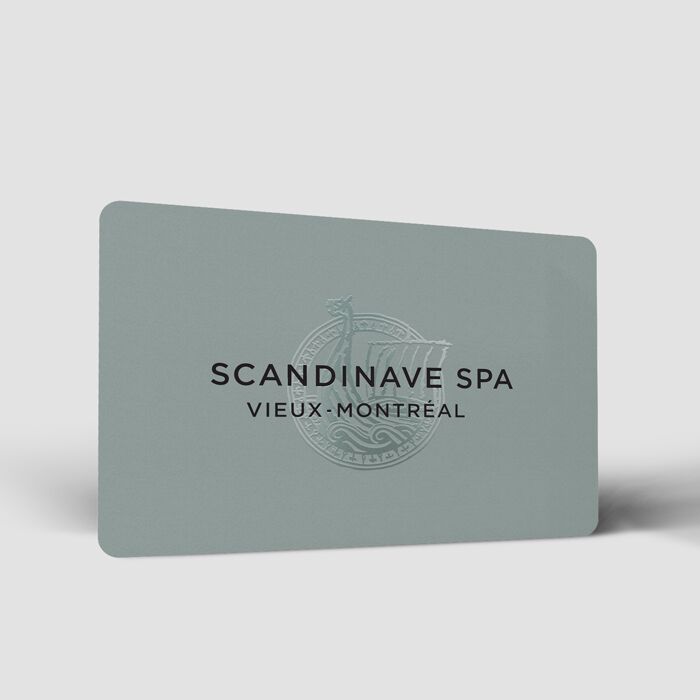 Hydrotherapy: A practice that suits a variety of lifestyles
Whether we want to relax, recover from a workout, or improve our concentration or performance, we all have a reason to enjoy the benefits of hydrotherapy. Find out which ones motivate our members to include this ritual in their everyday lives.
STEPHAN OUAKNINE
President and CEO, Inerjys
Reinventing one's lifestyle to excel
"About ten years ago, I gave some serious thought to my well-being and decided to include massages and hydrotherapy in my physical activities (running, strength training, tennis, etc.) in addition to adopting yoga, meditation and a vegetarian diet. It was my way of feeling good. Wellness is an overused concept, but it pays to give it the attention it deserves. These changes helped me excel. It can be stressful trying to reform the energy industry or fight climate change, but thanks to this lifestyle, I go to work feeling calm and determined."
PAMÉLA BOUCHER
Kinesiologist, naturopath, dedicated personal trainer
Improving people's lives by proposing healthy lifestyle habits
I've noticed a real difference in muscle recovery since I included hydrotherapy in my lifestyle. I'm a triathlete, so my aching hamstrings thank me every time I visit. I also recommend one hydrotherapy session every week to my clients, based on their needs and goals."
SIMON MARCEAU-PELLETIER
Spa manager, entrepreneur, sports enthusiast
Nothing is impossible
"My lifestyle has completely changed since I started working here. I love splitting my day in two with a hydrotherapy session. One or two cycles are enough to unwind from my job. With the launch of our memberships that provide unlimited access to the bath, we encourage Montrealers to adopt this lifestyle. All they have to do is pack their bathing suit."
YANNICK LAPIERRE
Massage therapist, marathoner
Hydrotherapy fits my lifestyle
"I'm probably the most dedicated member! I consider this my "oil change," so I do 45 minutes of hydrotherapy just about every day. I also advise members to take advantage of the reduced rates for massages. For example, a 60-minute Swedish massage is offered at $90, any time. If they have insurance, they have no reason to pass that up. Care is provided by experienced massage therapists who pay attention to the client's needs."
ELIZABETTE CHARRETTE
Customer Service Supervisor, student, Spin & Spa enthusiast
Wearing different hats takes a lot of energy
"I do the baths before my work shift to give myself a boost before my busy day, since I need to switch from being a university student to a spa supervisor. I feel more confident dealing with stress and the unexpected. Also, I love our Spin & Spa package at Spin Énergie. I cycle for a good while, then recover in the baths. Together, these two activities completely energize the body."
At $1,000 for a limited time, it's a good time to get an annual membership. To sign up, come see us at the reception desk or call us for more information.