Guest Blogger: Colin Field
Colin Field has three loves; bikes, skis and beer. And so far his career as a writer/photographer is going as planned; riding, skiing or drinking are all technically 'work.' With Bachelor degrees in both anthropology and journalism it is his most recent scholarly achievement that hangs on his office wall; graduating from the Siebel Institute's Concise Course in Brewing Technology. Currently the editor-at-large of Mountain Life magazine, Colin lives in the tiny town of Clarksburg, Ontario where his friends and family make skiing, biking and drinking in the Beaver Valley a constant exploration of good. See more of Colin's work at: www.colinfield.com
Scandinavians are a hardcore bunch. Think about it: The vikings were Scandinavian. Leif Ericsson, a guy that sailed to North America 492 years before Columbus was Scandinavian. Roald Amundsen, the first guy to reach the South Pole in 1911 was Scandinavian. Thor Heyerdahl sailed across the Pacific Ocean on a hand built raft. Guess where he was from? Scandinavia. In 1996, a Scando guy named Göran Kropp rode his bike from Sweden to Mount Everest, climbed it without oxygen, then rode his bike back again.
And these are just the famous guys. The entire region of Scandinavia is full of badass dudes that are constantly climbing mountains, sailing the Arctic Ocean and completing adventures that are totally awe-inspiring. And you know what they all love? A good soak. They aren't scared of much and they definitely aren't afraid of pampering themselves. They know that after a day spent conquering mountains, oceans and continents, a cycle of hot, cold, relax, repeat, rejuvenates the body and mind like nothing else.
Think you're man enough for the Scandinave Spa? Here are some activities that will guarantee it.
Don't ask directions
If you're checking out Three Stage for the first time ever, then you're doing pretty good on the manly scale. Mountain biking is definitely a great start. But asking for directions? Well maybe you don't deserve a soak in the hot Baths. Don't worry, the trails here are so intuitive. You'll always know which way is north, which way leads to the parking lot and where the next fork in the trail will take you. Yes, there are lots of people riding at Three Stage that know their way around, but you don't need their help. You're a man. Figure it out.
Climb a mountain
While there aren't any mountains around here, the escarpment offers a ton of great places to climb. From the beginner-friendly Metcalfe Rock to the expert climbs of Lion's Head and the uber-secret crag, 'The Swamp,'whether you're into climbing, or want to try it, there's somewhere to do it. Ask the people at On the Rocks for a lesson, or if you know what you're doing, head out there yourself. Conquering your fear is something any Scandinavian would be proud of you for.
Start a small engine
Small engines are attached to awesome things. Chainsaws, lawnmowers, power sprayers are all legitimately manly machines. And if you've ever tried to start one, you know they can be finicky little things that can get your blood boiling. Check the choke, remove the spark-plug and try again. Success will have you screaming like a Scandinavian on top of a mountain. You deserve a cold plunge.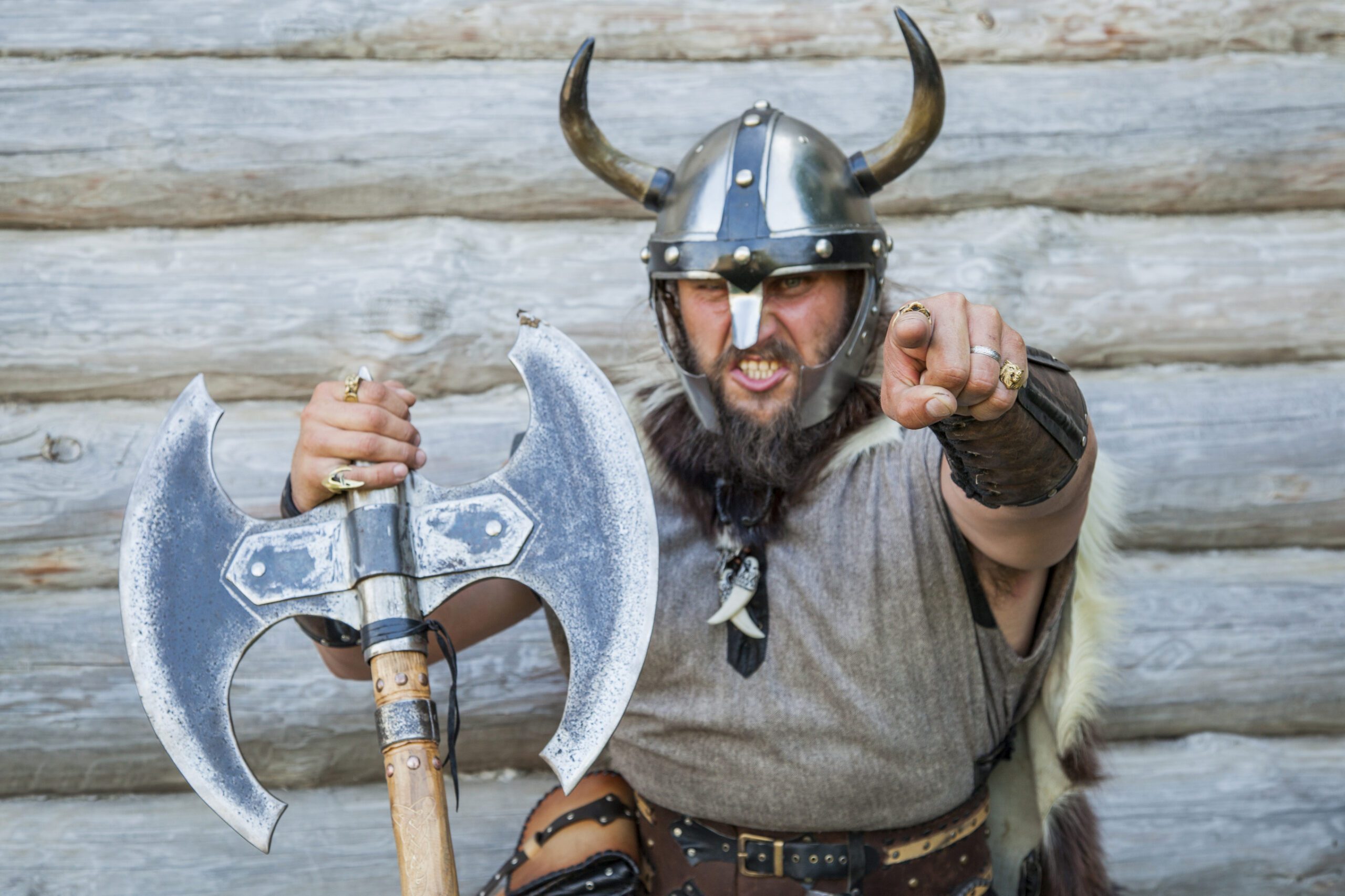 Do it yourself
Nothing says, "I am a man,"quite like doing it yourself. Need some plumbing done? Do it yourself. Need an oil change? Do it yourself. Simple electrical work? No probs, do it yourself. Furnace on the fritz? Easy peasy. Do it yourself. And the greatest thing about do it yourself projects? You don't need to finish them. Not all the Scandinavian explorers were successful. But they still deserved a Finnish sauna. So do you. Call the appropriate tradesperson to fix your mess and head for some relaxation ASAP.
Chop a cord of wood
Nothing says I'm taking care of my family more than providing heat for the winter. And chopping wood is one heck of a workout. Your back will hurt, your wrists will hurt, you'll probably crush your fingers and you may squeal like a little girl at some of the insects in the log pile. No biggie. You can soak out all the pain afterwards in the hot Baths. Then shock yourself back into man-mode by jumping in the cold plunge.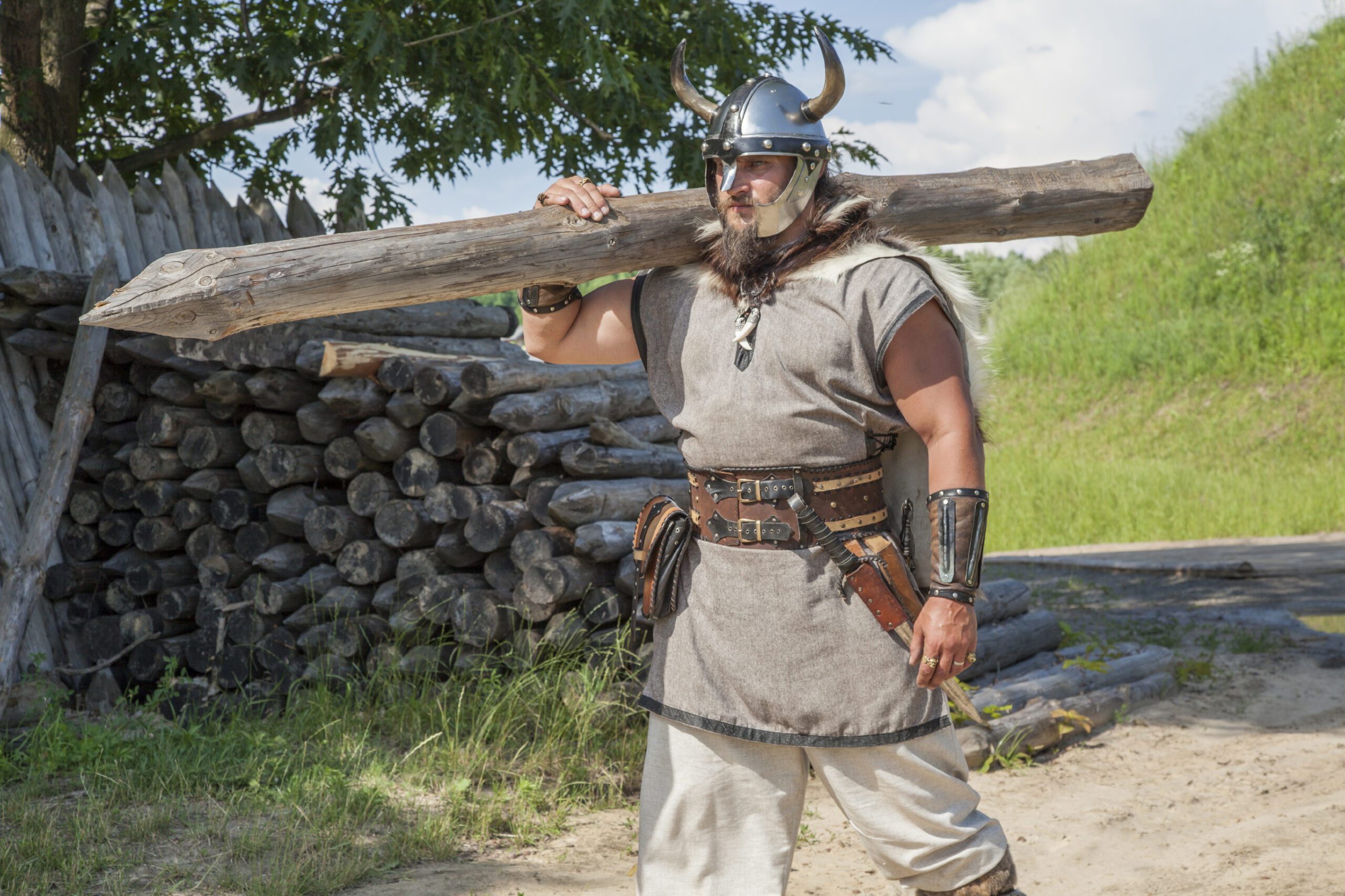 Catch a fish
The Beaver River, Georgian Bay, the Bighead River; there are tons of spots to catch fish around here. Heck, even if you don't catch anything, hiking upriver, standing in water and casting again and again is some pretty manly stuff.
There you have it; six ways to prove to the world you're a man. Sure you didn't just complete a solo, unassisted crossing of the Antarctic like Scandinavian Børge Ousland did in 1997, but even he would agree you deserve a good soak. So get thee to the Scandinave Spa Blue Mountain and connect with your inner Viking…with a cycle of hot, cold, relax, repeat.