Tedious; daily chores, a repetitious routine of work, eat, sleep, repeat, your days can start to feel like Groundhog Day. A monotonous repetition of the same day over and over. If only there was a way to break the tedious cycle? Here comes wellness to the rescue! On the weekend of September 22 and 23 2018 dull and tedious was not the case as 43 countries from around the world collectively celebrated World Wellness Weekend.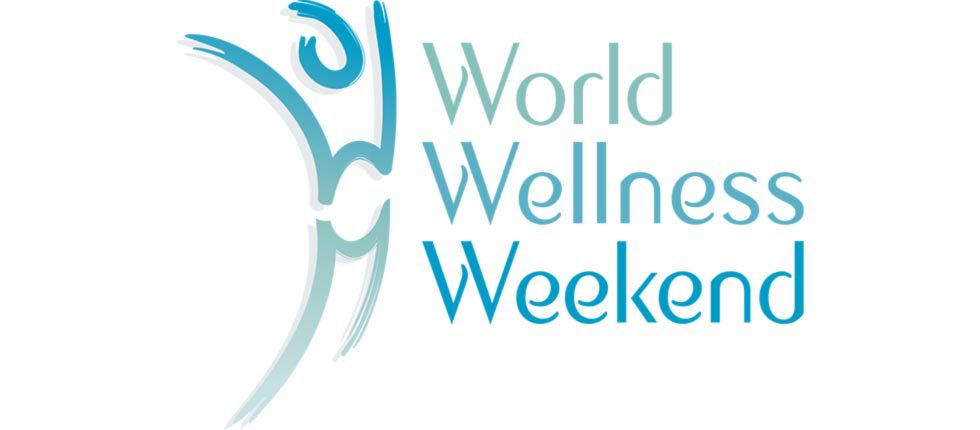 World Wellness Weekend (W3) is an organization devoted to the pursuit of happiness & wellness, encouraging millions of people on all continents to explore the five pillars of wellness: Sleep, Nutrition, Vitality, Serenity, Sense of Purpose/Commitment. Through their social hashtags and handles, #W3 encouraged the public to break their routines and shift their mindset by enjoying local fun and healthy activities which were indicated on the World Wellness online Map.
Scandinave Spa Blue Mountain was among over 1000 other wellness properties with the initiative to encourage healthier and happier lifestyles through free workshops and classes. The weekend also corresponded to the Fall Equinox when night & day (yin/yang) are exactly of the same duration, as a parable of "work/life balance" that we all want to achieve.
Event attendees and Spa Guests registered online prior to the weekend with options for free yoga classes and Forest Bathing guided walks. Scandinave Spa Blue Mountain partnered with Mantra Yoga Studios in Thornbury to offer yoga classes on both the Saturday and Sunday.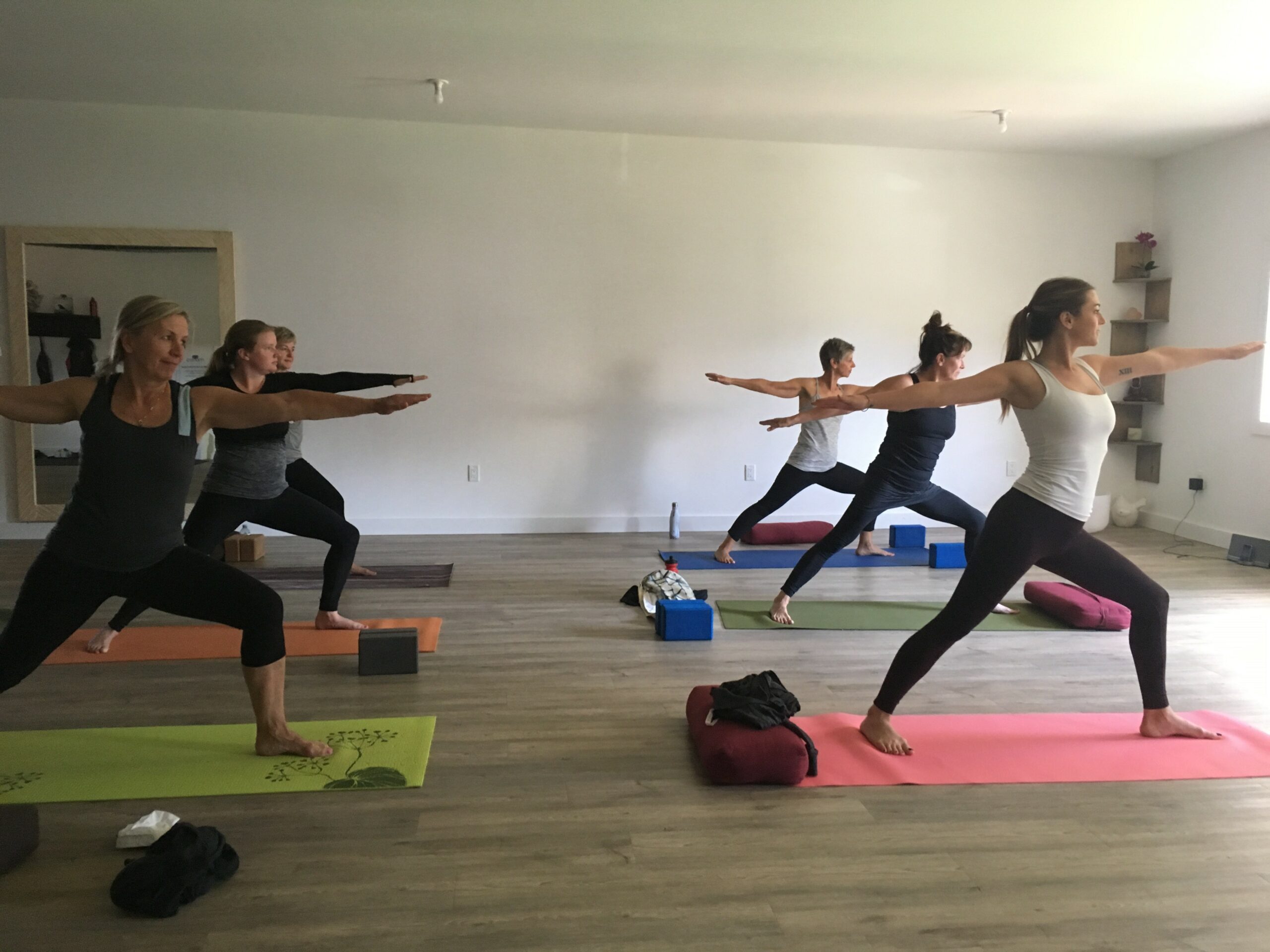 Moving and setting up her yoga studio in Grey County (link), Shelagh Mckee, owner and instructor, is grateful to the Blue Mountains community for being such an integral part in the development of Mantra. "We are blessed with an amazing community. Over the W3 weekend I enjoyed meeting new like-minded people from our community and beyond."  Shelagh boasts of the Thornbury community.
"Our over 50 men's yoga class consists of avid athletes that embrace the local lifestyle with regular vigorous biking and skiing.  They practice yoga to find strength, stretch, and balance.  They also honour their practice with a well-deserved ritual reward of a trip to the local pub. Mantra would not exist without it's amazing students."
Shelagh has practiced and studied yoga from her early 20's in different countries around the world from Australia to India. Shelagh's passion for yoga grew into a lifestyle and finally transformed into a career.  Originally a school teacher, yoga's energy and culture intrigued Shelagh and eventually convinced her to explore it further. The rest is Thornbury history.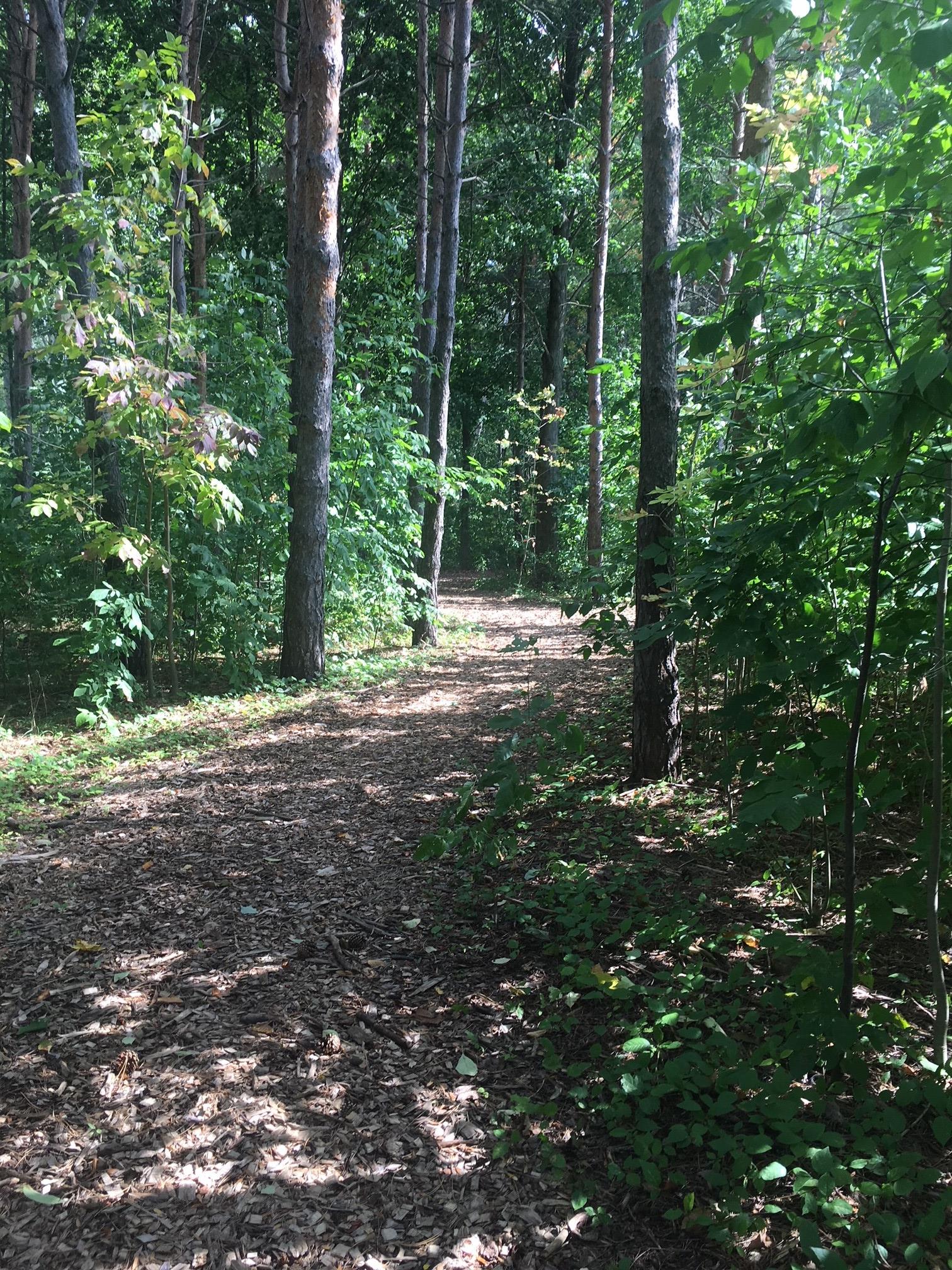 Scandinave Spa Blue Mountain offered Forest Bathing guided tours via paths on some of their 25 acres of natural forest through the partnership with Beth Foster a certified forest Bathing Guider from Barrie, ON. "I am so grateful to Scandinave Spa for their initiative and willingness in offering this use of their property for such a wonderful event. I found the response to these walks overwhelmingly positive, with people eager to participate."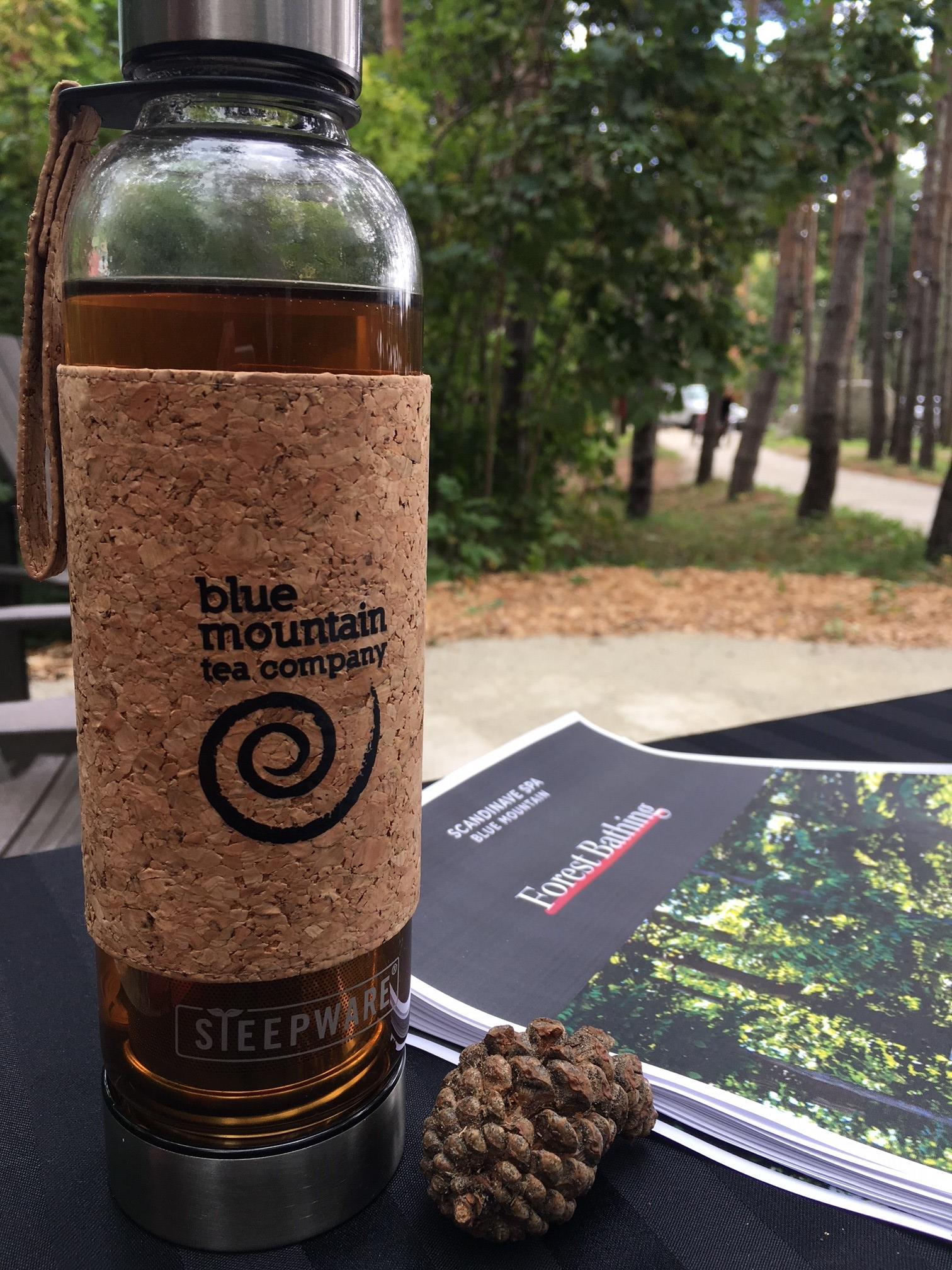 A tea ceremony is also a traditional part of a forest bathing walk. Blue Mountain Tea Company  sponsored the ritual with their Farmers Market tea blend. Consisting of ingredients that could be forged in this area, the tea was not only delicious but connected everyone to the natural environment through taste and smell.
The weekend celebrated wellness in a unified way, meeting and connecting like minded people through healthy activities.  One couple described it as "The weekend was just what we needed after a summer of cycling. We are thinking of retiring in the Collingwood/ Blue Mtn/ Thornbury area, so these events and classes were a great introduction to activities in the area. Thanks again for your time and expertise."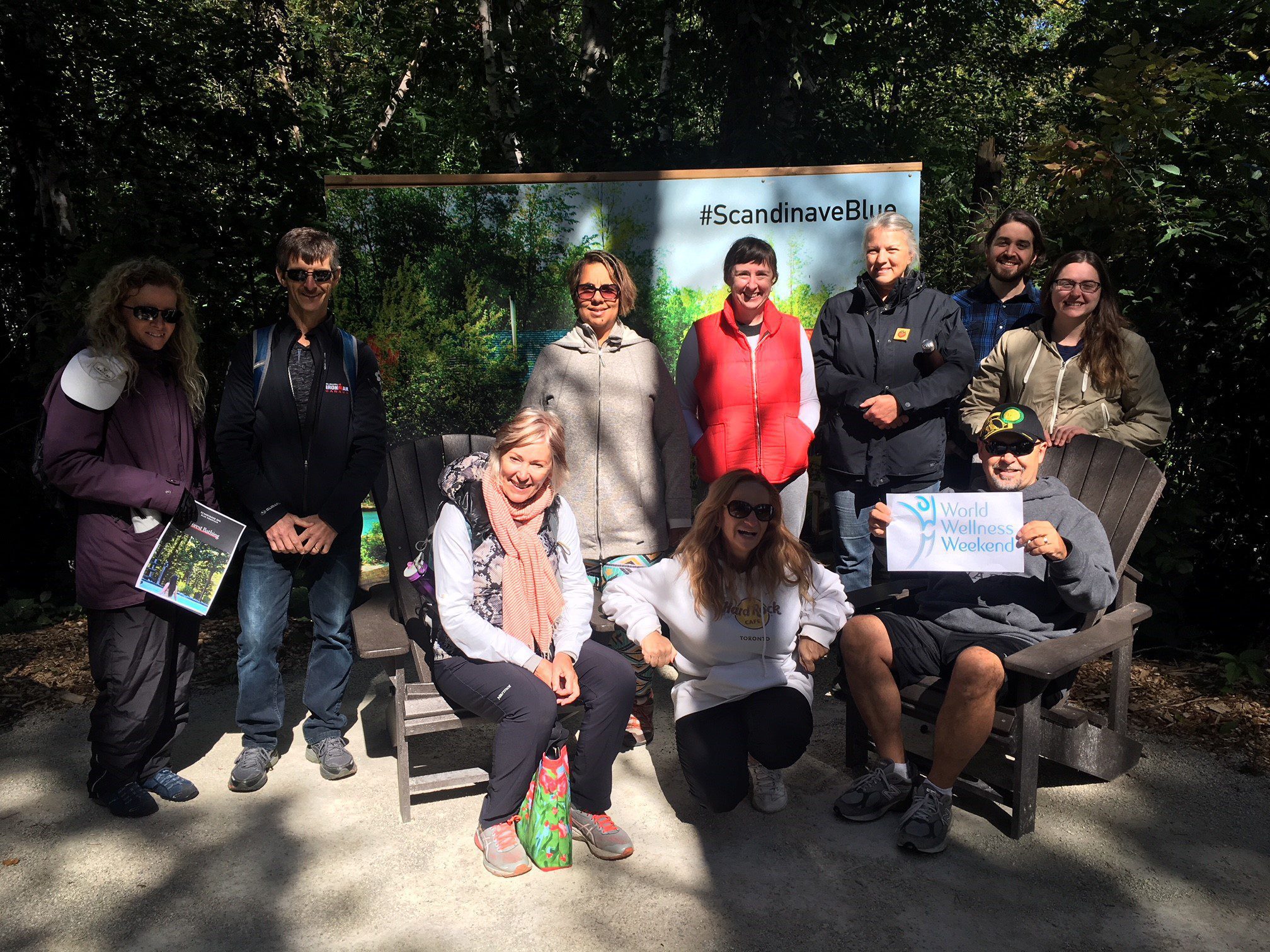 Prior to September 22nd World Wellness Weekend was not a recognizable date in people's calendars and Forest Bathing was not a common term used in discussions around the workplace water cooler. But as people continue to seek escape from their stressful, busy lives, Scandinave Spa Blue Mountain sees an opportunity to educate and provide a natural place for mindful connection.
The Guests that participated in the guided walks during W3 expressed how incredibly tranquil and calm they felt, even before they experienced relaxation and serenity in the Scandinavian Baths. So, plan a few extra minutes before checking-in to the spa to explore Scandinave Spa's natural forest pathways. A vast array of vegetation, woodland wildlife along with a spring fed pond make the perfect setting for Forest Bathing.
Be sure to sign up to the Scandinave Spa Blue Mountain's newsletter to receive event updates and other exciting news.