As Canadians, we take our summer months very seriously. During the long, cold winter cooped up inside, we dream of the summer days when we can be outside in the sunshine and fresh air. We're so desperate that 5°C feels balmy. In southwestern Ontario, there is an average of 98 days from the beginning of June to the end of September that temperatures are above 20°C. Throw in a 5 day work week, an average of 2 weddings per summer, a possible family reunion, a child's birthday party and a work BBQ; and it really cuts into those nice weather days we have.
For some strange reason, we feel the need to fill our calendars during these months, which doesn't leave much room for fun and relaxation. To simplify your summer planning, we decided to put together three themed summer getaway options we think you will find appealing. While each option is filled with activities, much-needed relaxation time is also included. We don't want you to feel like you need a vacation after your mini-vacation.
For the Adventurer
One night accommodation at Blue Mountain Resort
Shuttle to Scandinave Spa Blue Mountain
Day pass to the Scandinavian Baths
Activities:
Keep the kids busy at Blue with the following family fun activities so you have some time for the Spa.
Mountain biking – Ride flowing single track or a more technical downhill decent on Blue Mountain.
Activity Central, Blue Mountain Resort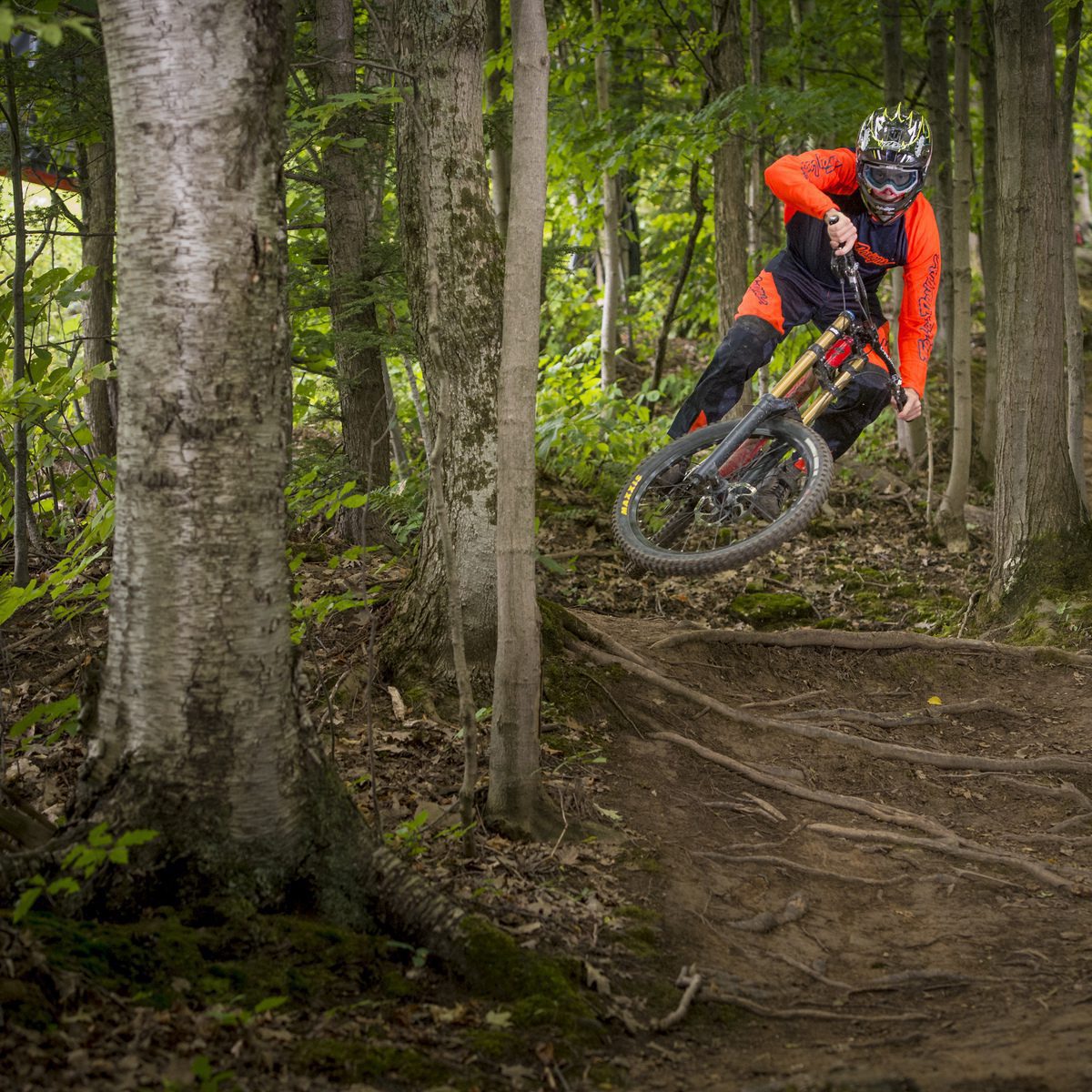 Photo Credit: Marc Landry Photography at Blue Mountain Resorts
Ridge Runner Mountain Coaster – Zip down Blue Mountain at speeds of 42 km/h in your individual coaster.
Activity Central, Blue Mountain Resort
Timber Challenge High Ropes Course – 75 aerial elements reaching 15.2m including ladders, zip lines and suspension bridges.
Activity Central, Blue Mountain Resort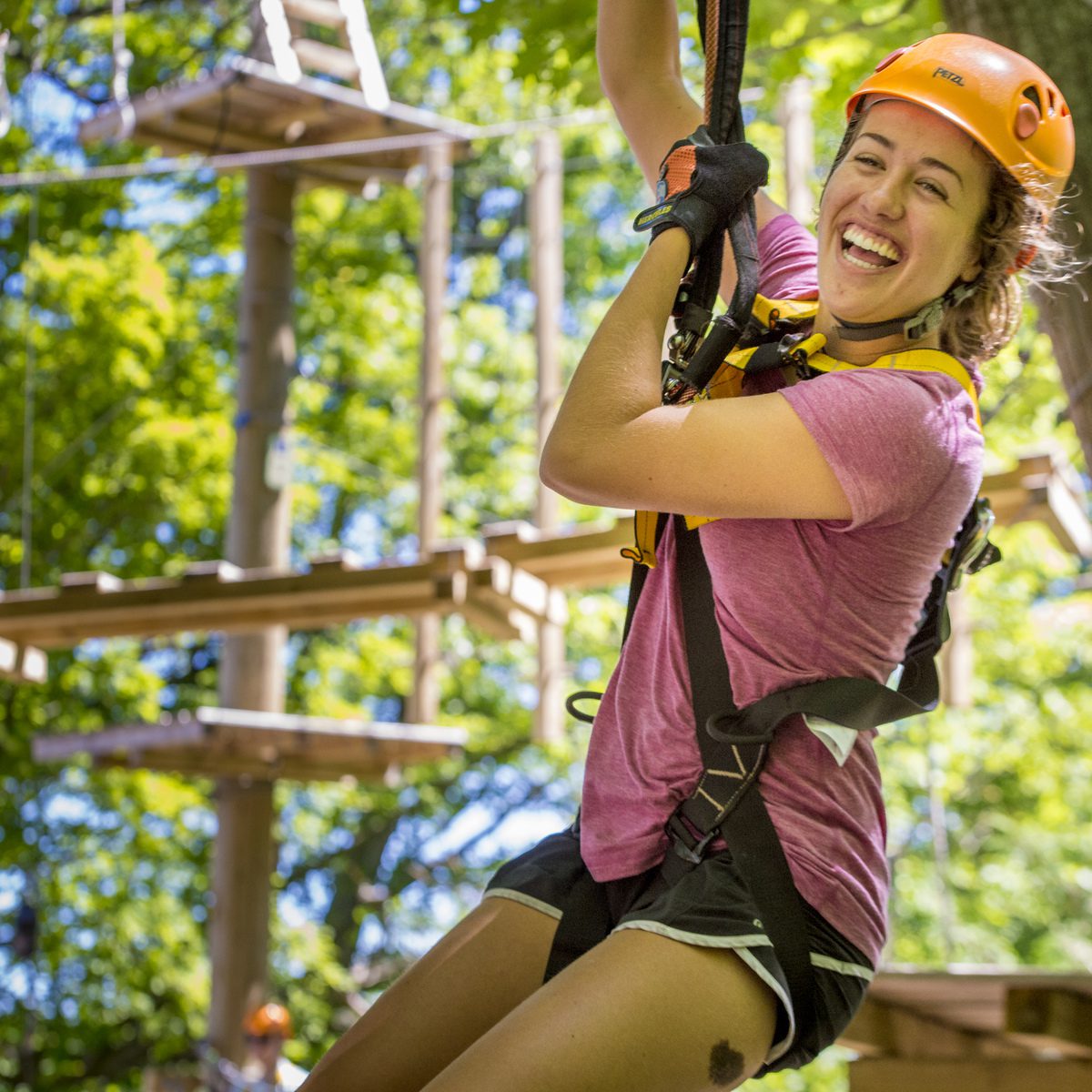 Photo Credit: Marc Landry Photography at Blue Mountain Resorts
Tholos Restaurant – Enjoy Greek cuisine and an authentic Mediterranean experience at Tholos.
At the base of Water Street, The Blue Mountain Village
For the Foodie
One night accommodation
Gourmet breakfast by a certified chef delivered to your room
A vintner's lunch plate and wine tasting for 2 at Coffin Ridge Winery
Scandinave Baths pass per person
Activities:
Start with a relaxing morning at the spa before you spend the afternoon and evening roaming the area for the finest eats and treats.
Coffin Ridge Boutique Winery – Enjoy a glass of wine and vintner's plate while overlooking Georgian Bay.
599448 2nd Concession North, Annan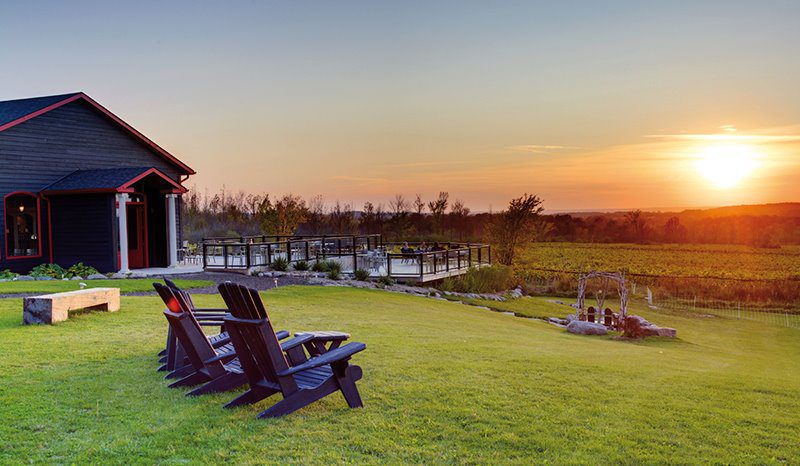 Beaver Valley Orchard and Cidery – Sample a selection of 4 ciders in a repurposed century barn.
235853 Beaver Valley Road (Grey Rd 13), Kimberley
Apple Pie Trail – Spend the day touring around the heart of apple country with one of Ontario's Best Culinary Tourism Experiences.
Collingwood, Blue Mountain, Meaford, Thornbury, & Beaver Valley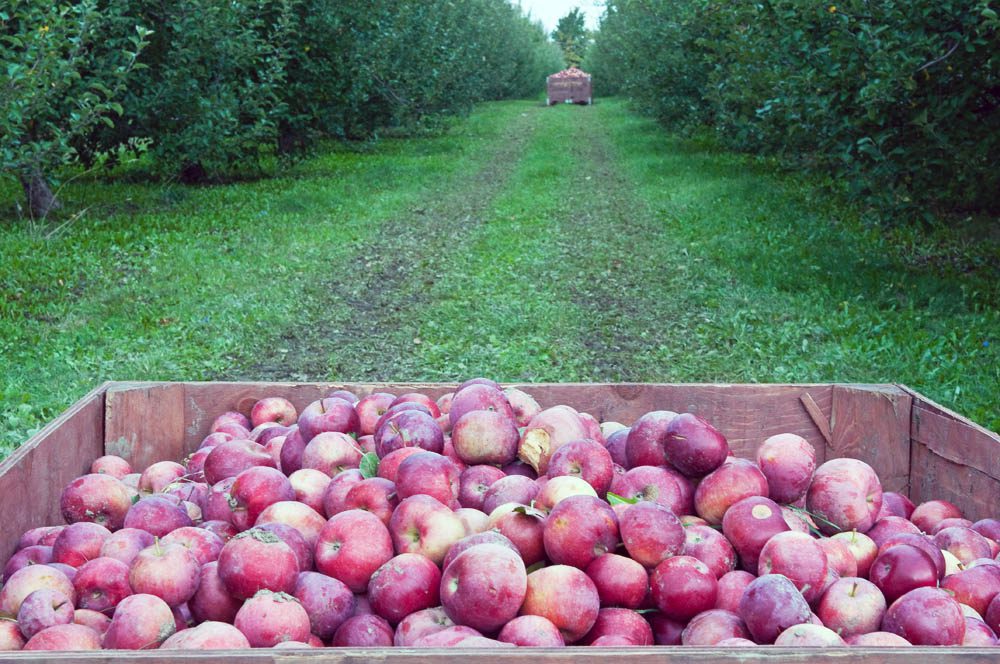 The Mill Café – Eat a meal prepared with seasonal local foods while overlooking the Beaver River and mill dam.
12 Bridge Street, Thornbury
For the Nature Lover
Overnight accommodations
Full country breakfast
Scandinavian Baths access
Complimentary bathrobes
Complimentary sparkling wine
Activities:
Listen to the summer sound of the cicadas as you unwind in the Baths and lounge in the hammocks at Scandinave Spa after a day spent exploring the area's natural attractions.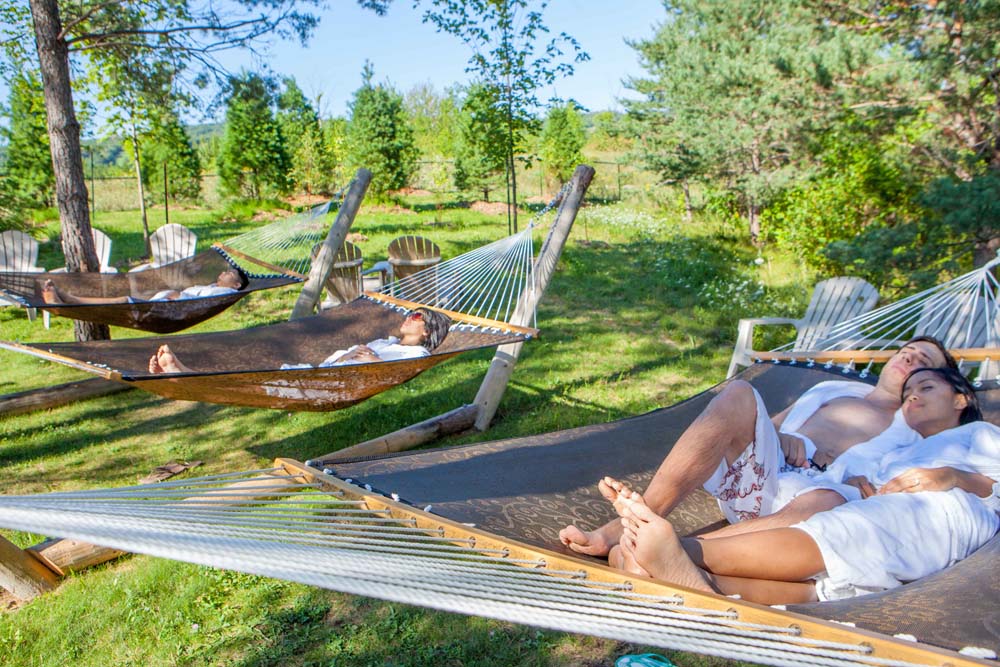 Bruce Trail – Hike Canada's oldest and longest footpath along the Niagara Escarpment. Trail pickup and drop off can be arranged with the Pretty River Valley Inn.
Grey County Waterfalls – Take a self-guided tour of Grey County's 10 beautiful waterfalls.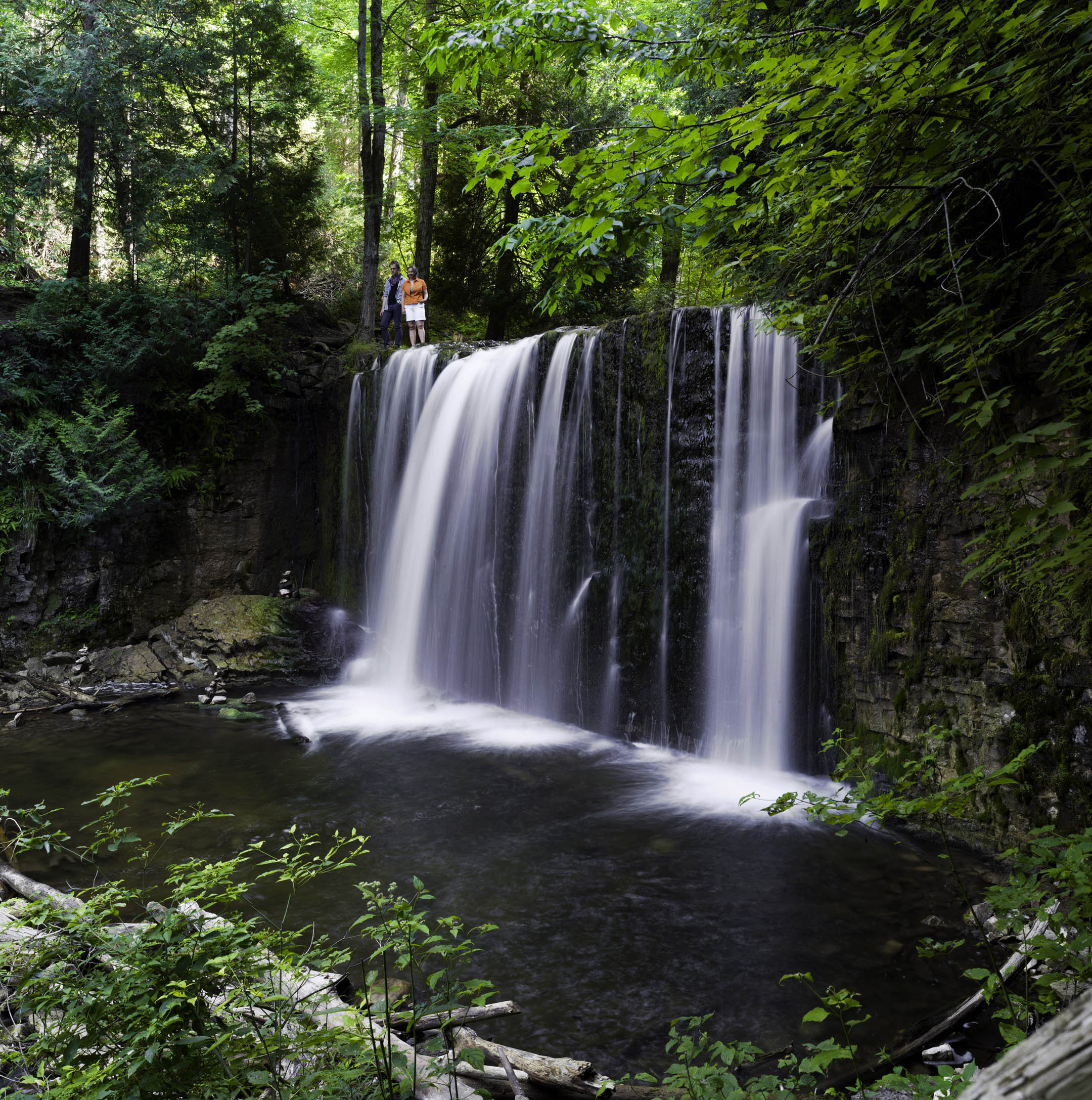 Photo credit: Brian Hunt
Scenic Caves Nature Adventure – Explore the caves and caverns of one of Canada's UNESCO biosphere reserves.
260 Scenic Caves Rd, The Blue Mountains
Press Juice Co – If you're looking for a healthy choice, then this is your place. All menu items are made with ultra-fresh and organic ingredients.
11 Simcoe St, Collingwood
There is still plenty of summer left to plan a mini-getaway with your friends or loved one. South Georgian Bay is filled with many fun activities, delicious food and great accommodations. While planning your trip and deciding what to do, just make sure you find some time to relax.