Working at Scandinave Blue Mountain, is more than just a job. It's a lifestyle choice – a choice of adventure, on the shores of Georgian Bay, by the hills of the Niagara Escarpment, with all the outdoor fun that comes with it. We asked four of our Registered Massage Therapists, why they choose to work at Scandinave Spa and why they love the lifestyle they have chosen. Here is what they had to say:
Allison, RMT:
I relocated to the area five years ago from Port Colburne, Ontario because of the great reputation Scandinave Spa has and as an added bonus, the lifestyle and limitless activities this area has for residents. Blue Mountain is known for its skiing but there is so much more – hiking, biking, swimming, golfing, boating – it truly is Ontario's paradise. I get asked by family and friends all the time why I love Collingwood and Blue Mountain so much. Then they come here for a visit and they understand. They realize that I am truly living.

The best part about working in Collingwood and Blue Mountain, is that there is a strong focus by the community on proactively taking care of their health needs instead of being reactive. They make their health of high importance. It really is a breath of fresh air.

The best part about working at Scandinave Spa is family, meaning my spa family. We are a team and one unit. The support, kindness, dedication, and respect that we give each other truly feels like a family. You see it through the coordinator to the management team. It is a very positive peaceful environment. I feel very blessed and honoured to be a part of this team.

The volume of clients here meets my expectations. We are very busy and that speaks volumes about how great of an environment Scandinave Spa is.

I feel as if I have won the lottery. Scandinave Spa Blue Mountain is an amazing calm tranquil space that I get to experience every day. The experience I have gotten working with clients has made me a better RMT.
Jennifer, RMT:
I lived in relatively close proximity to Scandinave Spa when I decided to attend massage school. It was never a question to me as to where I wanted to work as an RMT. Scandinave Spa had a great reputation as an employer and as a business.

Oddly enough I would say my drive to and from work is my favourite part of working in Collingwood and Blue Mountain. I pass farms with their horses and cattle in the fields, watch the seasons progress with the growth of crops, smell apple blossoms and fresh-cut hay, see kids playing outside, cyclists enjoying their ride, runners of all skill levels, the beautiful fall colours on the mountain and the skiers gracefully gliding down the hill when winter arrives – all part of my daily commute because of working in the Collingwood/Blue Mountain area.

The people that I work with are my favourite thing about working at Scandinave Spa Blue Mountain. We celebrate the good times, support each other in times of need, give encouragement, advice and listen to the stories of each other's lives. Most importantly – we laugh together. We've bonded like a family which has created a phenomenal team of people to work with. It makes going to work enjoyable and in that environment I feel we are able to provide guests with a better massage experience which is fulfilling in its own way.

There is a large volume of clients which ensures that I am always busy and working. It's nice to have the large variation of clientele, you meet some pretty amazing people but clients are also able to request a therapist of their choice so you are able to develop a regular clientele and have a continuance of care with them.

The atmosphere that encompasses the entire Spa sets this place apart from other places to work. The guests that come to the Spa do so with relaxation on their agenda. If they aren't completely relaxed when they walk in the door, by the time they have done a couple of Bath cycles and their massage if one has been booked, maybe enjoyed a healthy lunch at the bistro they will have reached a new level of 'Zen'.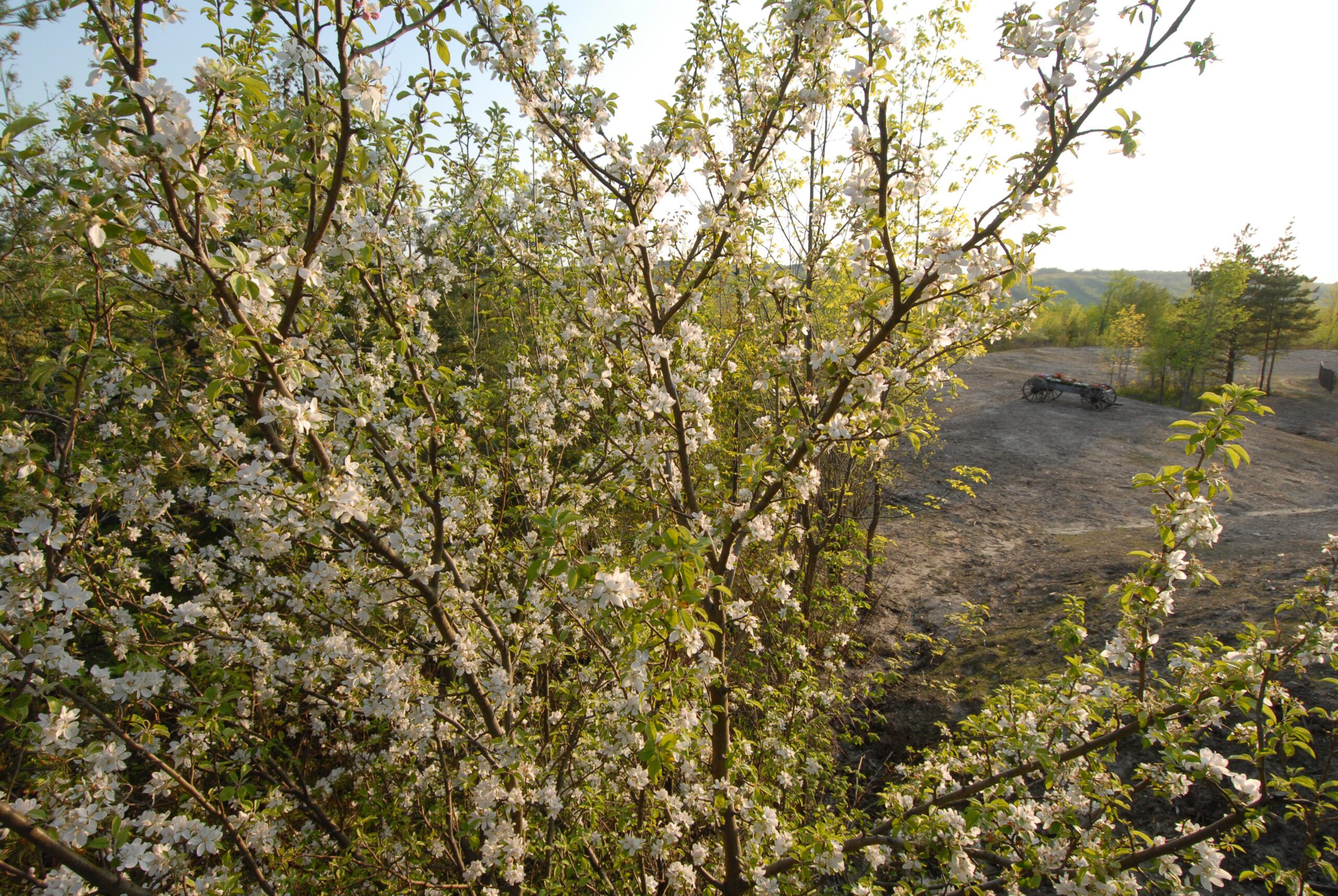 Tim, RMT:
My spouse and I both work as RMT's at Scandinave Spa Blue Mountain. We commuted from Toronto for several years and have now relocated to the Blue Mountains to be closer to work. We enjoy working and living in the area for the ease of movement, more active lifestyle, the friendly people, and the simpler and less expensive living.

At Scandinave Spa Blue Mountain I have good coworkers, and I enjoy being able to open treatment room windows for fresh air, and the nature that surrounds the Spa. The Spa is different from other places to work with good administrative support, a stress free work environment and an easy commute.

The volume of work meets my expectation with lots of extra shifts available if I want to work more.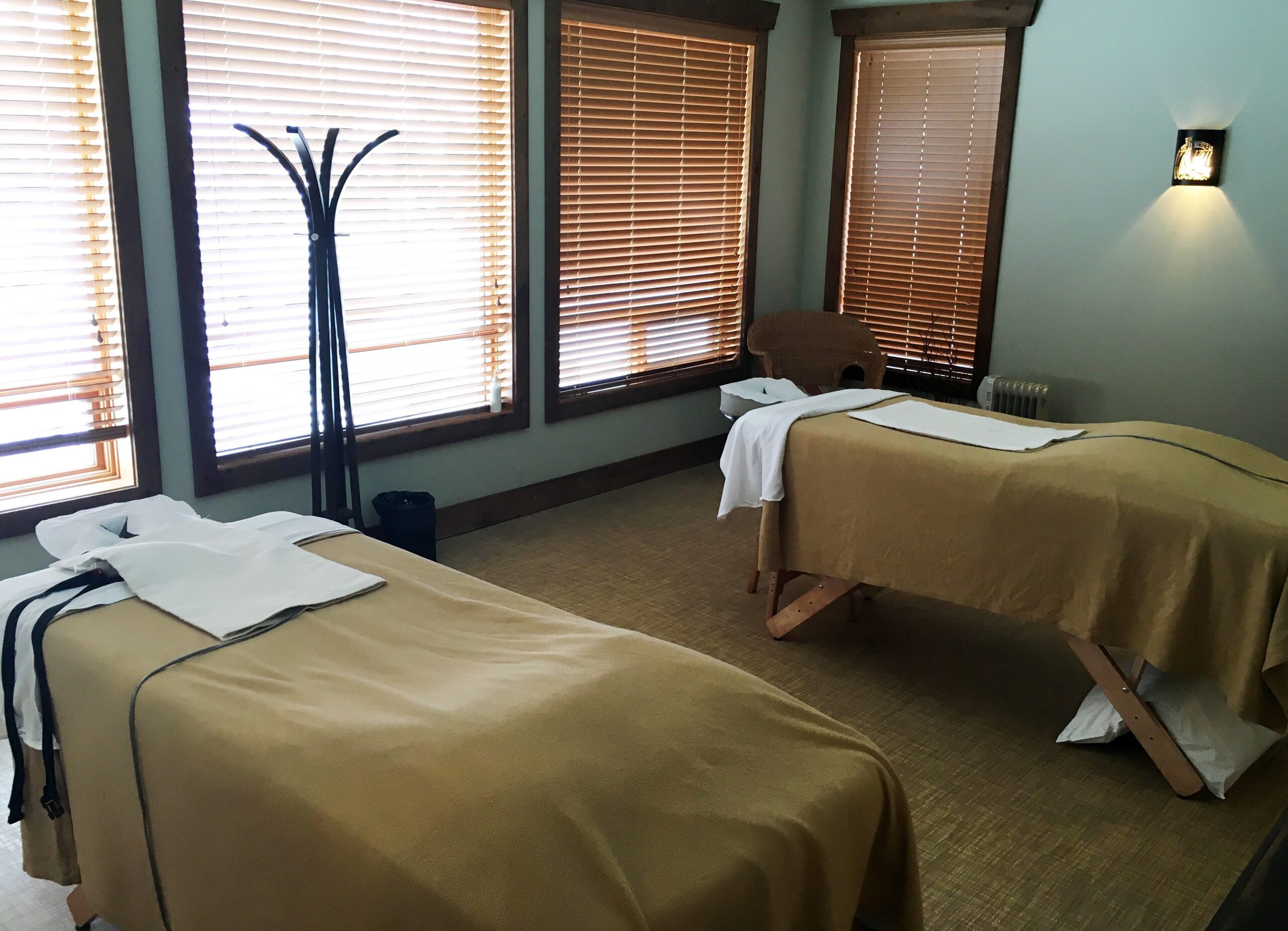 Tracy, RMT:
I commute to Scandinave Spa from Barrie 5 days a week. It's about an hour's drive and a nice commute. My favourite part about working in the area is the scenery and the recreational things to do. The hiking is wonderful.

My favourite part about working at Scandinave is the people. They are here to relax. You see a variety of different things in a day to relax or treat, whichever works.

The volume of clients is great. We are busy enough that I am able to budget my finances like a normal job and rely on a paycheque.

As a place to work, Scandinave Spa is set above anywhere else…. it is run very efficiently. You come and work and file and leave. There is no stressing about linens and motor vehicle accident paperwork.
If you're an RMT and you're interested in learning more about opportunities for employment with us, please forward your resume to jobs@scandinaveblue.com. We look forward to hearing from you.