We first featured Ryan Atkins and his professional career in April 2017 for our Road to Wellness series. Since then Ryan has won the Spartan Ultra World Championships, as well as many races in the North American obstacle racing championships.
Since we met Ryan in 2017, his wife Lindsay Webster started her professional career after an encouraging suggestion from Ryan. He had no doubt of Lindsay's potential. He was right. Lindsay has become a dominate force in female obstacle racing and they both rank #1 in the overall 2018 standings. The couple are a wonderful complement to each other, supporting one another's accomplishments and triumphs along their journey.
Mental and physical preparation is not only paramount, it must be strategically honed, something both Ryan and Lindsay have mastered as a collective force. They train together everyday, both swapping the role of coach and muse for each other.
The couple travels together to all their competitions, these race adventures take them all over the world. With an extremely fast paced lifestyle, on and off the course, they both agree that taking time to relax and unwind is key to their long-term health, both physically and mentally.
With rejuvenation as part of their regimen, they have experienced Nordic Baths in various countries, Sweden, Norway and England to name a few, but they both agree nothing compares to the relaxation in nature they experience at Scandinave Spa Blue Mountain, which is close to their home in Caledon, Ontario.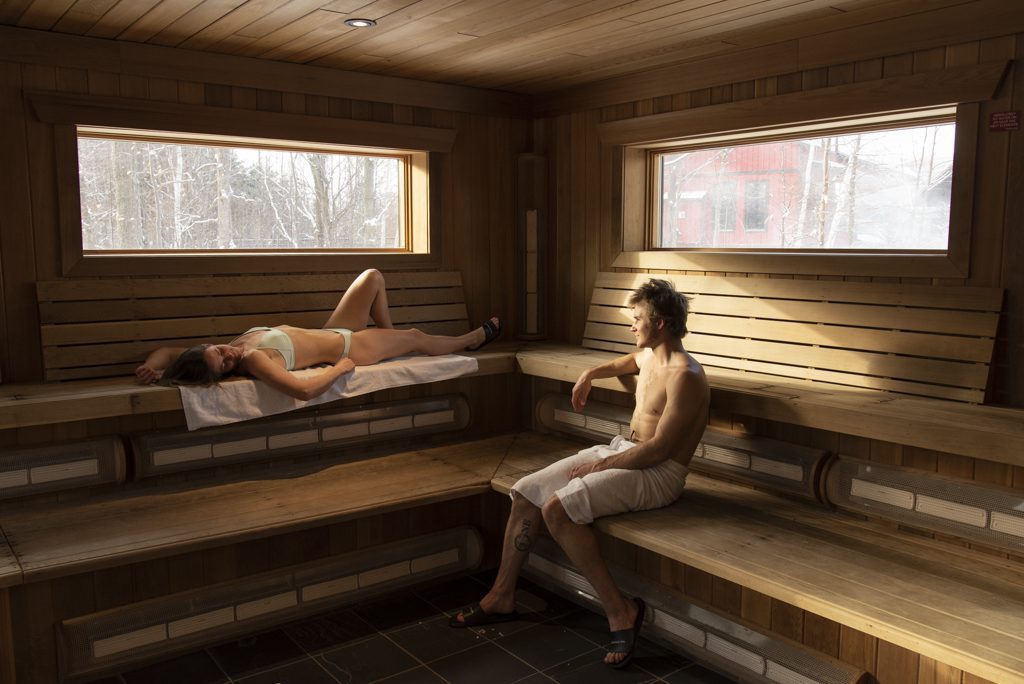 Ryan finds the hot and cold aspect of the hydrotherapy cycle the perfect way to silence (calm or refocus) his mind and recover his body from the gruelling training. Ryan says, "I enjoy decompressing by either active recovery or spending time in the sauna breathing in the hot air while letting my mind shut off."
A connection to nature is still at the core of Ryan's athletic training, as Ryan spends 90% of his conditioning outdoors. Using nature as his gym not only adds versatility but also the health and wellness component, appreciating nature's tranquility. This is taking the concept of Forest Bathing to the next level.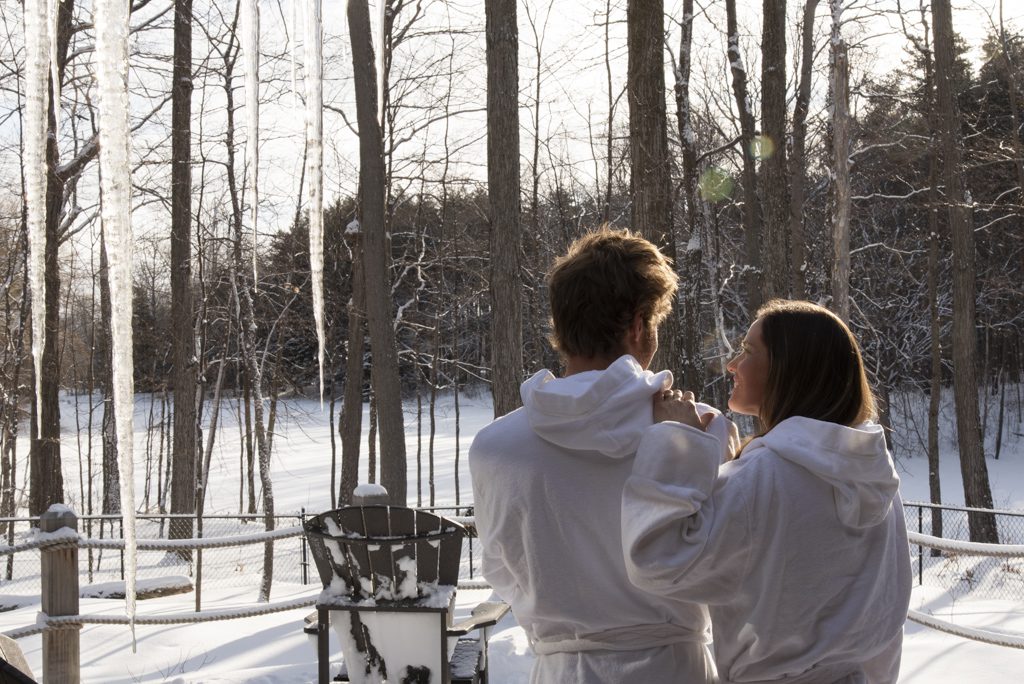 We are proud to have Lindsay and Ryan represent the Scandinave Spa brand as ambassadors. Not only are they an example of two amazing Canadian professional athletes, but the admiration and uplifting pride they share for each other resonates when you are in their presence. Their united partnership and dedication are truly inspiring.
What is around the corner for these Spa ambassadors? Ryan is currently setting his short-term sights to win the Spartan Race World Championships, hopefully racing the international Eco-Challenge Adventure and embarking on the epic 100-mile Rocky Mountain trek in the Leadville Race.
As for Lindsay, she has some incredible adventures on the horizon…stay tuned for a featured blog on this aspirational ambassador.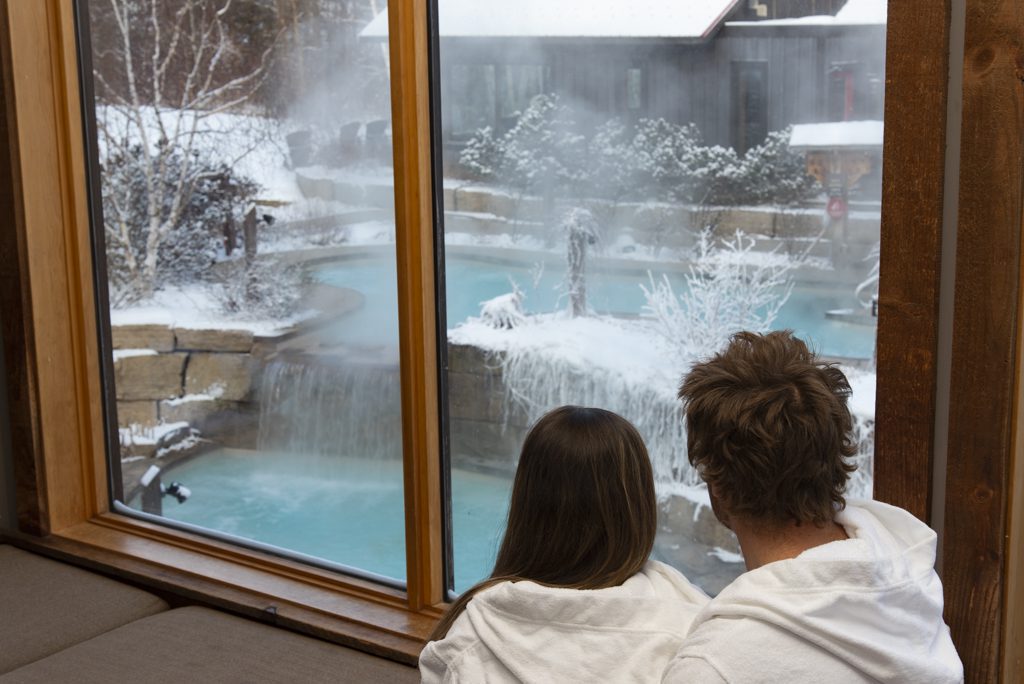 A visit to Scandinave Spa provides you the opportunity to soothe the mind and relax. Plan your wellness getaway with Scandinave Spa today to begin your own course to wellness.
Photography courtesy of Andrea Hamlin Photography.