Here at Scandinave Spa Blue Mountain, you don't need to be a downhill rock star to justify a massage and a relaxing soak in the Baths. Let's face it, not everyone skis or snowboards. That doesn't mean you can't enjoy the real mountain culture of a ski town. We've put together this list of the Top 6 things to do while in our mountain neighbourhood, if you're looking for activities that don't involve steep descents.
1. Sit at the Bar at Jozo's and Live Vicariously Through Those With A Lift Ticket on Their Jacket – Jozo's, located at the Blue Mountain Inn, has been the go to après ski haven for decades. This is where locals and newbies alike come to recount and embellish on the day's events riding or skiing the mountain. After a few stories you will feel like you were right there, in the heart of all the downhill action.

2. Take a Snowshoe Hike – Being outside, at night, with minimal lighting, under the vast night sky of south Georgian Bay, can be magical. Awaken your senses under the stars with a relaxed snowshoe ramble along the top of the Niagara Escarpment, featuring Scenic Caves' famous suspension bridge. Exploring on snowshoe at Scenic Caves Nordic Centre is truly a wonderful winter experience, day or night. Open for snowshoeing 7 days a week weather permitting. Nighttime guided outings are available Saturday evenings by reservation.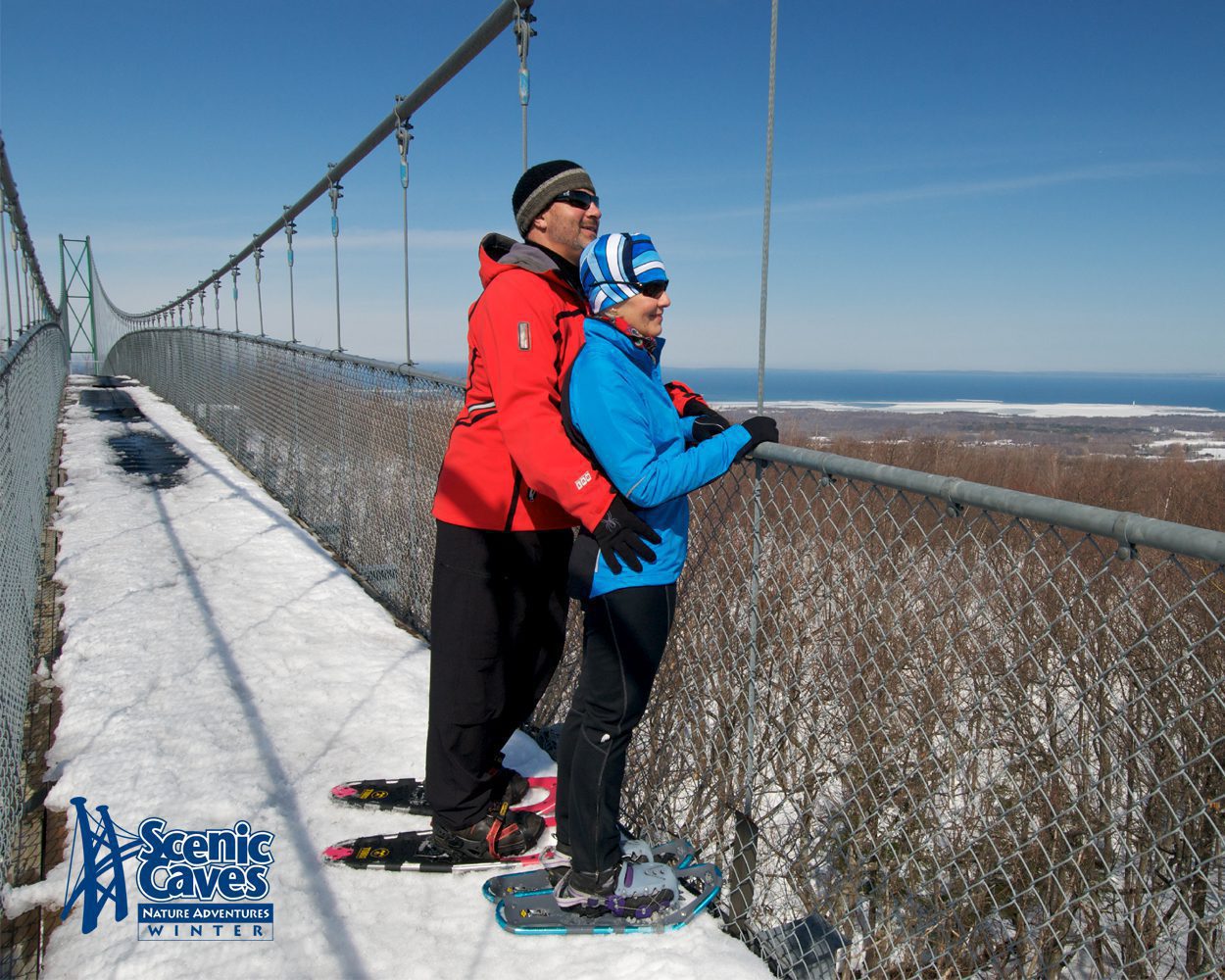 3. Sample Collingwood's Best Beers on a Brewery Tour – Get the inside scoop on the tastiest local pints for après, with Free Spirit Tours. On the tour you will visit: Side Launch, Northwinds Brewhouse, and The Collingwood Brewery . Tours are organized for groups of six or more.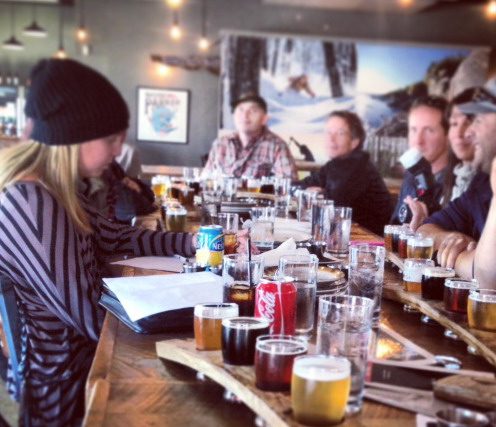 Photo: Free Spirit Tours
4. Wander 'Downtown' – Ski towns are the best for a vibe that's filled with quirky coffee shops, stores selling authentic wool sweaters and locally made earrings. Wander the quaint downtowns of Collingwood, Thornbury, and Creemore, and visit the myriad of shops that make this area so different than your hometown.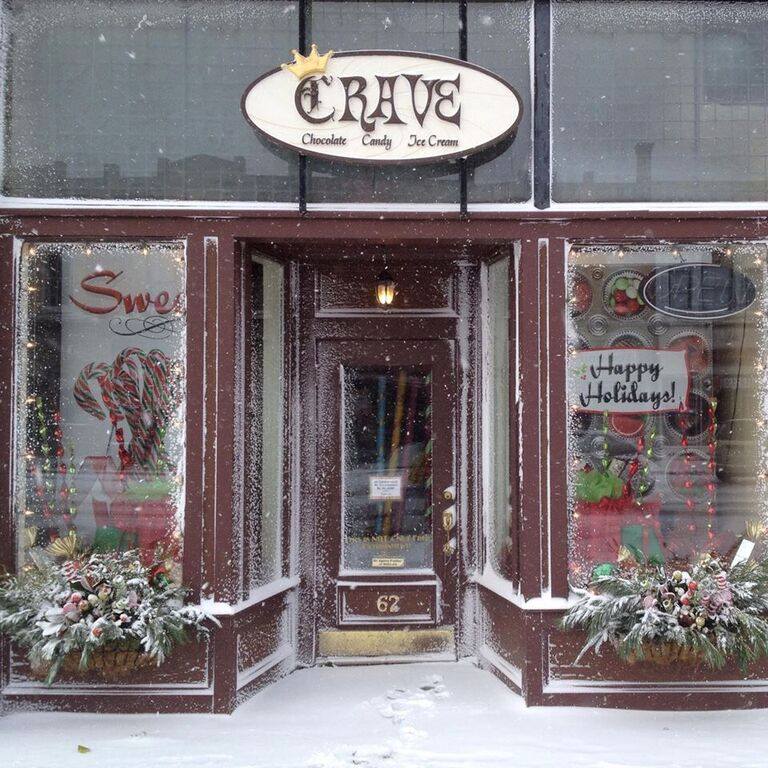 5. Become a Villager – If you want to be within sight of the little rippers on the hill, the Blue Mountain Village is your perfect location. Situated at the base of Blue Mountain, this intimate culinary and shopping ski village is the perfect place to hang out for the day. It's completely walkable in ski boots if you want to fit in. The rental shops have a variety of sizes and styles to choose from.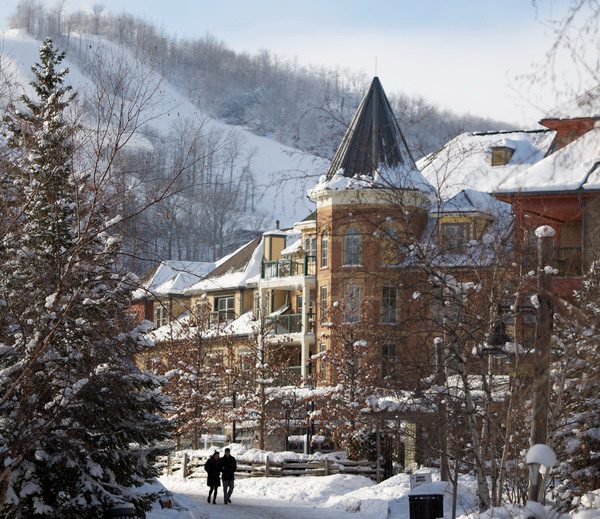 Photo: Andrea Hamlin Photography © Blue Mountain
6. Host a Meat Feast at Your Chalet – Looking to surprise the rest of the gang when they return starving from a day of skiing? Nothing says welcome back like a feast of 40 day dry aged ribeye steaks, double smoked bacon, smoked rainbow trout and smoked pork chops from Blue Ridge Meats in Collingwood. Enhance your feast with the local wines of Georgian Hills Vineyard, and Coffin Ridge or the ciders of Beaver Valley or Thornbury. Your slope style friends will love you forever.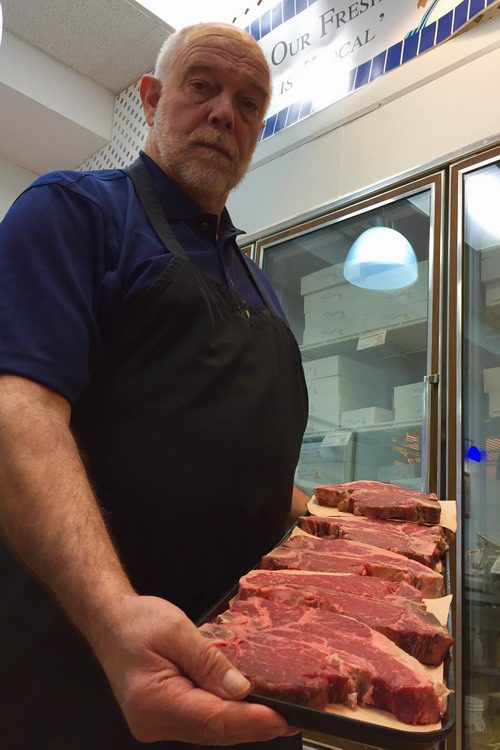 For more information on local happenings and events when you are in the area check out:
South Georgian Bay
Visit Grey
Blue Mountain Village