It's a common belief that to get your holiday shopping done we only have two choices: brave the craziness of shopping centers during their busiest time of the year or spend your time online shopping.
But, think again! This year for the holidays, Scandinave Spa Vieux-Montréal offers you a unique shopping experience, just steps away from the city center: relaxation in the Scandinavian baths, Christmas shopping at the spa boutique and gourmet meals in the Old Port.
In this post, you will find everything concerning the Holidays at the spa, including a completely redesigned experience for the Scandinave Spa gift card. Santa Clause won't forget you either, since shopping with us means you'll get a gift as well. Happy shopping and have a great relaxation!
Living a new experience
It's within the context of unifying the Scandinave Spa brand across Canada that the idea emerged of offering a brand-new experience when you receive a gift card. Will you be one of the lucky ones receiving one for the holidays?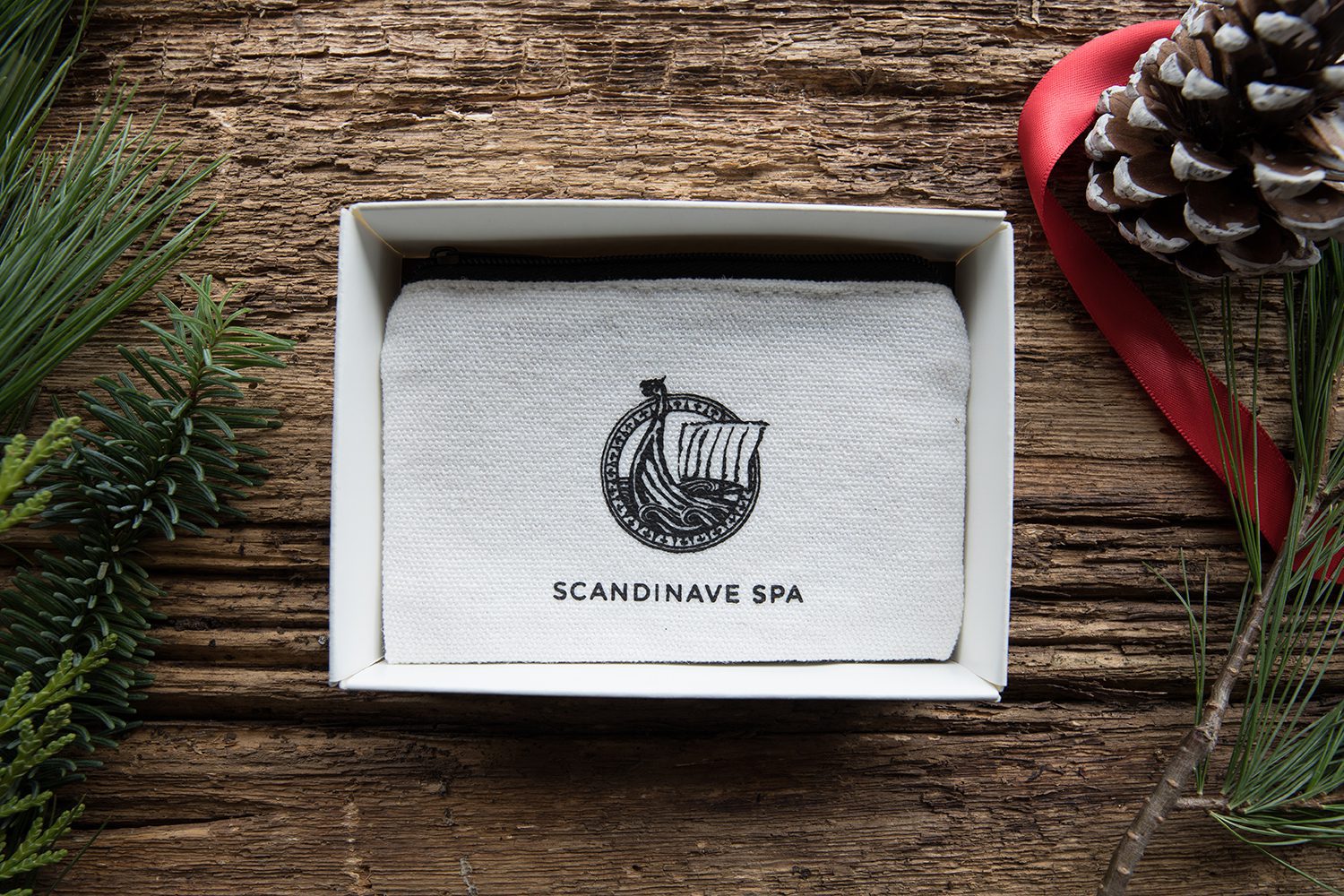 If that's the case, you'll be able to appreciate a moment of bliss, when you receive a little white box wrapped with a red ribbon. Once unwrapped, you'll discover a rustic coin purse orned with the Drakkar. The soothing sent of eucalyptus that emerges from the box will invite your body to relax. Taking the coin purse out of the box, you'll be met with a message that will send you into a daydream. Then you'll quickly discover what is under the message: a card that will let you live a total relaxation.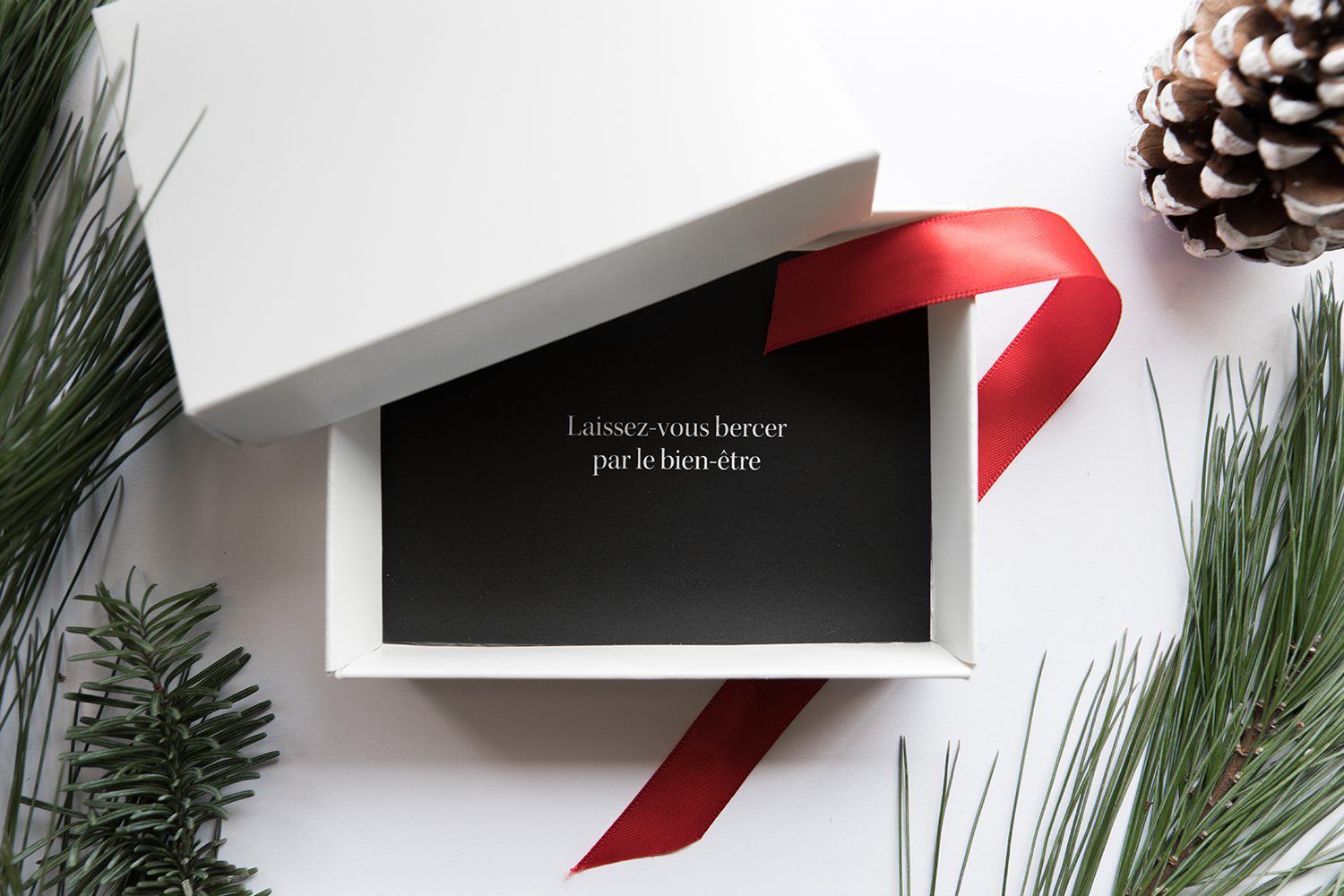 The experience includes a jute coin purse, a box offered with your choice of coloured  ribbons.  Cost $ 2
Doing good business … at the spa
By purchasing a Scandinave Spa gift card at our reception, you'll be receiving a gift for yourself. (Limited quatities!)
With any purchase over $ 150 of Scandinave Spa gift cards, receive as a gift, our custom insulated bottle. ($30)
With any purchase over $ 300 of Scandinave Spa gift card, receive as a gift, a Idoine facial cleanser. ($36)
Idoine products are 100% from Montreal, biological, vegan and not tested on animals. They are made from therapeutic essential oils and moringa oil. You can find them are at the reception, and you can even try them for free in the locker room during the holiday season.
For those who do not have the time to go to the spa, various packages are available on our online store. It is possible, with just a few clicks, to send the gift card by email :
https://shop.montreal.scandinave.com/vouchers/category/1448/
Access to a range of local products
We are more and more inclined to buy local. That's why our shop brings together products from here, of high quality that we invite you to discover.
In the locker room you will find Oneka products, that are made from certified organic plant extracts and herbs that have been harvested in the wild. The shower gel, shampoo and conditioner set is $ 45.
We also offer, on the site, a tasting of Camellia Sinensis organic herbal teas. Their relaxing properties contribute to the feeling of relaxation provided by the Scandinavian baths. Boxes are available, the cost which ranges from $ 8 to $ 11.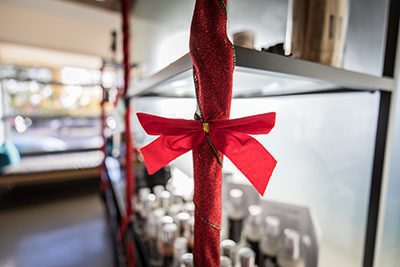 Relaxation before shopping
While the Holiday season is always fun, it can also cause headaches. Will I choose the right gift? Have I forgotten someone? All that preasure can quickly make us forget the magic of the holidays.
Fortunately, the Scandinavian baths can help. Give yourself a moment of relaxation, before thinking about how to spoil your loved ones. You'll be able to avoid compulsive shopping and have a clear idea of who you want to offer the Scandinave Spa experience to.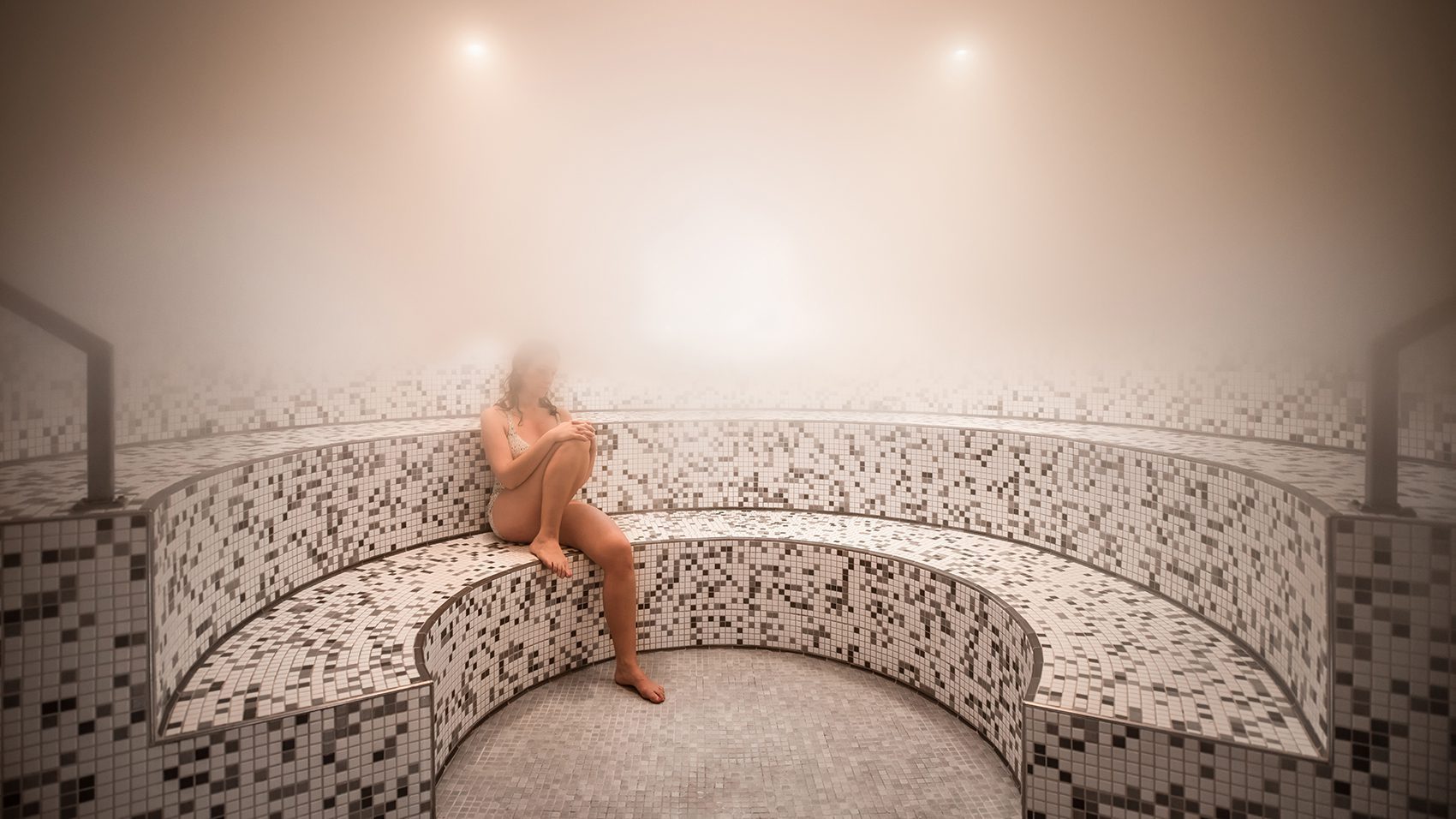 Finish in style at Bonaparte.
Once your mind and body are refreshed and you have completed your shopping, end it all on an asmazing gastronomic note.
Located a few steps from the spa, Bonaparte offers fine French cuisine. Open since 1984, it is an institution in the neighborhood and ranks year after year among the best restaurants in Canada.
It is possible to go there for lunchtime and in the evening. We recommend you book at (514) 844-4368
443, Saint-Francois-Xavier