All the tips and tricks to maximize your Scandinave Spa visit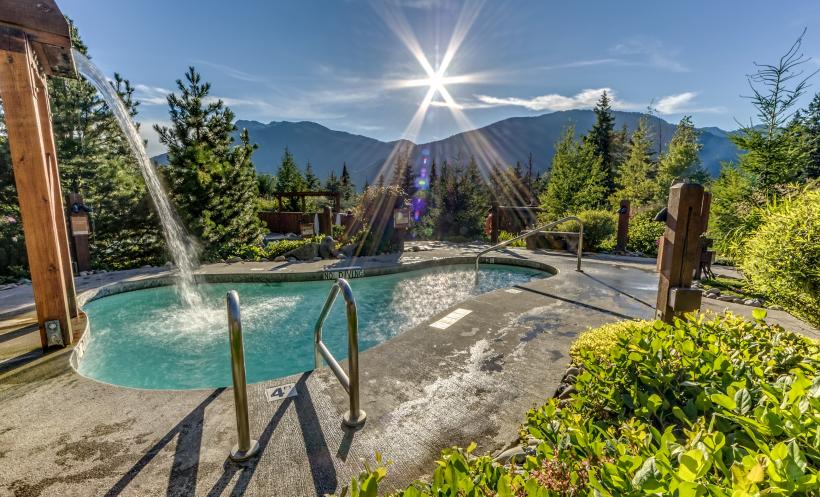 To help prepare you for your visit we've pulled together a few tips and tricks that will help you to have a completely relaxing and rejuvenating experience at the Scandinave Spa.
When to arrive
If your visit includes a massage, make sure to arrive at least 30 minutes before you scheduled appointment. This will give you plenty of time to check in, and get changed without feeling rushed. Giving yourself extra time before your massage to experience the baths will also help you start the relaxation process.
If you're only indulging in the bath experience, you can come anytime between 10 am-9 pm. Our bath experience is very popular, and space can be limited, so it's best to arrive before 11 am or after 3 pm to avoid the busiest time of day.
What to bring
When planning your visit the only thing you absolutely must pack is a bathing suit. There are however some additional things you can bring that will make your visit even better.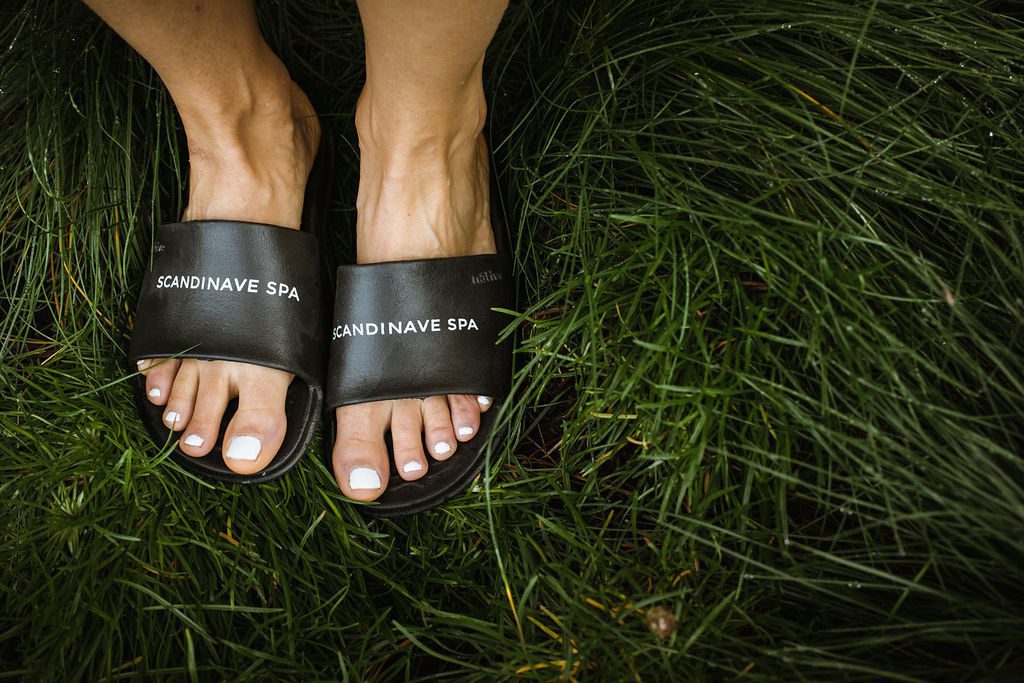 Sandals – Our walkways are heated, but sandals can give additional comfort when travelling between the baths, or in the change rooms. You can purchase our custom branded spa slides at the front desk for $29.99 and take home a piece of the spa.
Water bottle – You don't have to look far for infused water stations, or water fountains, but it can be nice to have a water bottle close by in the relaxation rooms.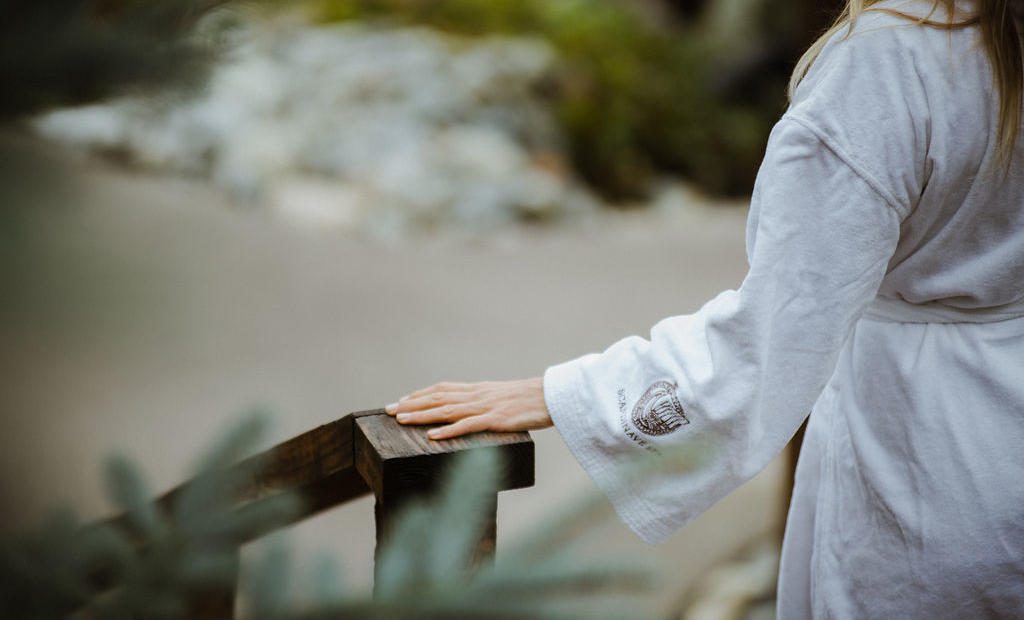 Robe – A nice plush robe is the perfect outfit for relaxing fireside during your visit. We have beautiful fluffy white robes available for rent for just $13. Robe rentals are included in all massage packages.
A good book – Cuddling up in a hammock or by the fire with a good book is one of life's great luxuries. Pack that novel you've been meaning to read, but haven't had the time, and you can be transported away to another world.
What to expect
Our baths aren't just relaxing they're also incredibly therapeutic. Our hydrotherapy routine involves alternating hot, cold and relaxing. For hot, start by warming the body by enjoying a hot tub, eucalyptus steam room or dry sauna. Our cold plunges vary in depth, and some even have exhilarating Nordic waterfalls. You then finish the routine by relaxing in one of our solariums, hammocks or fireside chairs.
No talking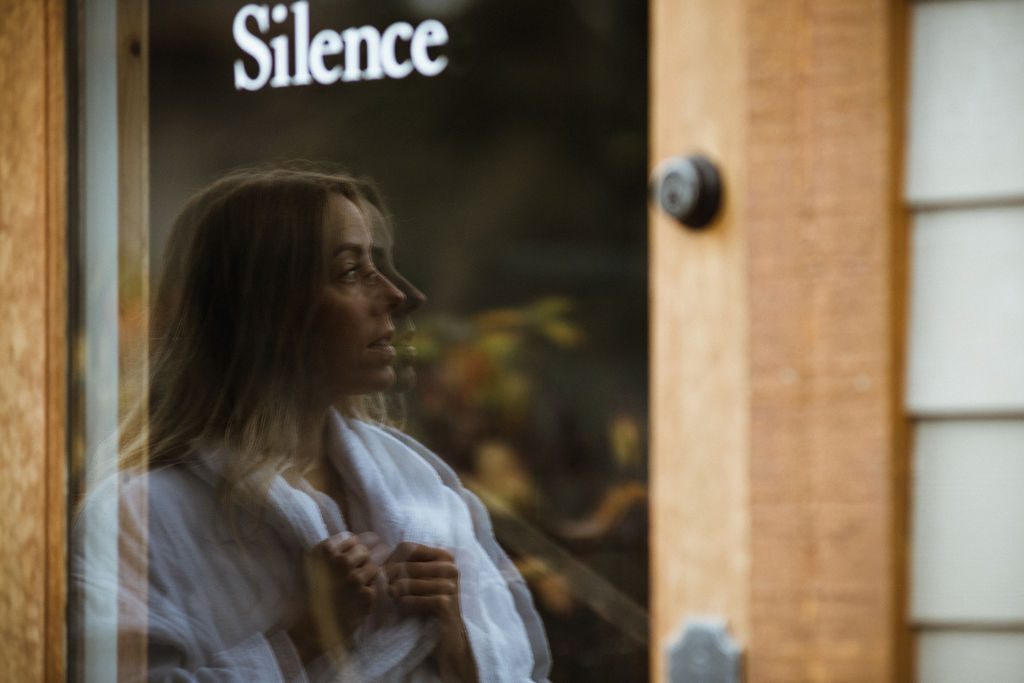 We truly do believe that silence is golden. To create an environment of peaceful relaxation we do not allow talking in our pools area. This not only allows for your relaxation, but the relaxation of those around you.
Planning a visit to Scandinave Whistler? Our massage appointments fill up quickly. Avoid disappointment by calling 1(888) 935-2423 to secure your spot before arrival. Need more information before booking? Learn more about treatments and facilities here.