Autumn and cooler weather are officially on our doorsteps. As the desire to plan a trip down south to escape the shorter days starts to get stronger, our schedules also seem to fill up with school and work obligations.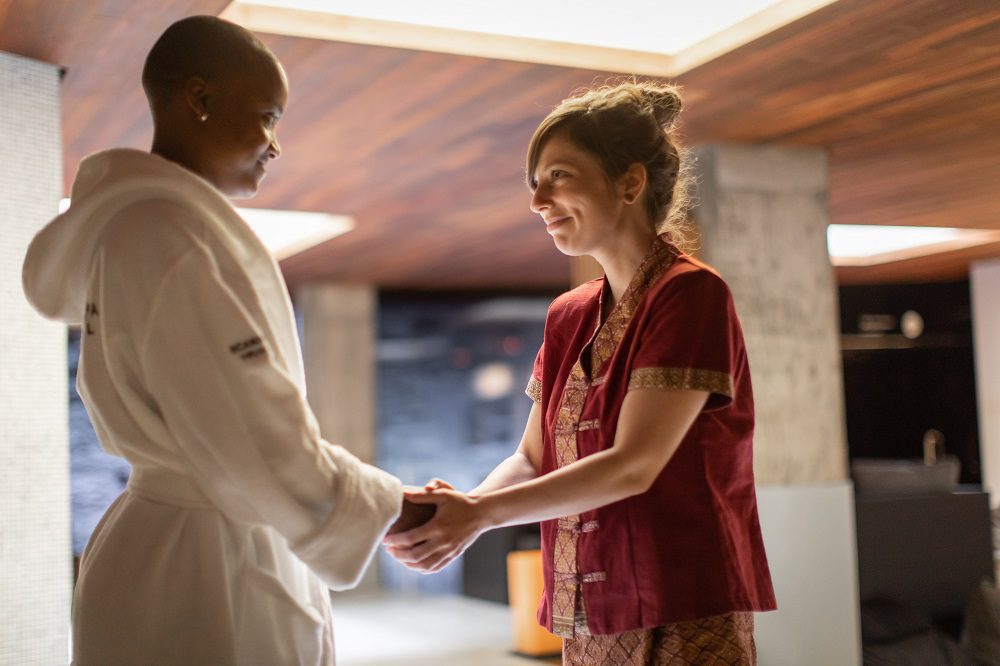 Our suggestion for an accessible way to escape – our Thai massage and baths package, available this fall. The land of smiles, aka Thailand, will be coming to you! The arrival of our Thai massages with oil will give you the chance to travel, without ever having to pack your bags.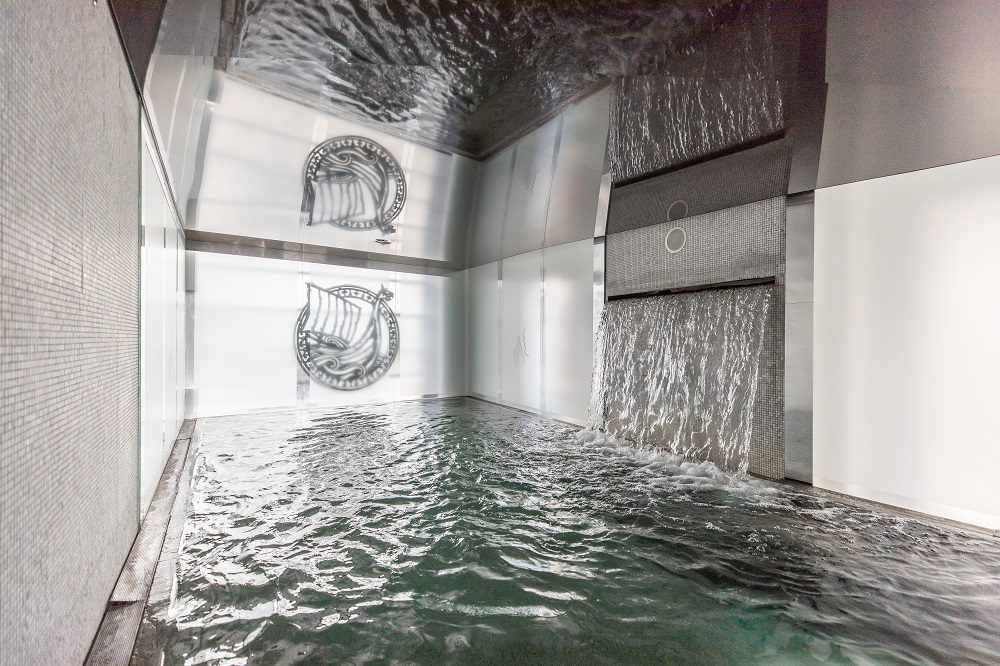 The combination of a Thai massage with oil and hydrotherapy is an ideal way to relax and regain vitality. We are now offering this unique treatment, given by quality and attentive massage therapists.
A Thai massage with oil is an energy approach from Thailand. Working on energy lines (Sen) with oil, combined with pressures on specific points (acupressure points) are the main features of this technique. This massage allows the circulation of vital energy in order to promote a reharmonization of energy throughout the body, while relieving physical and mental tension, which provides a deep relaxation and restores full vitality.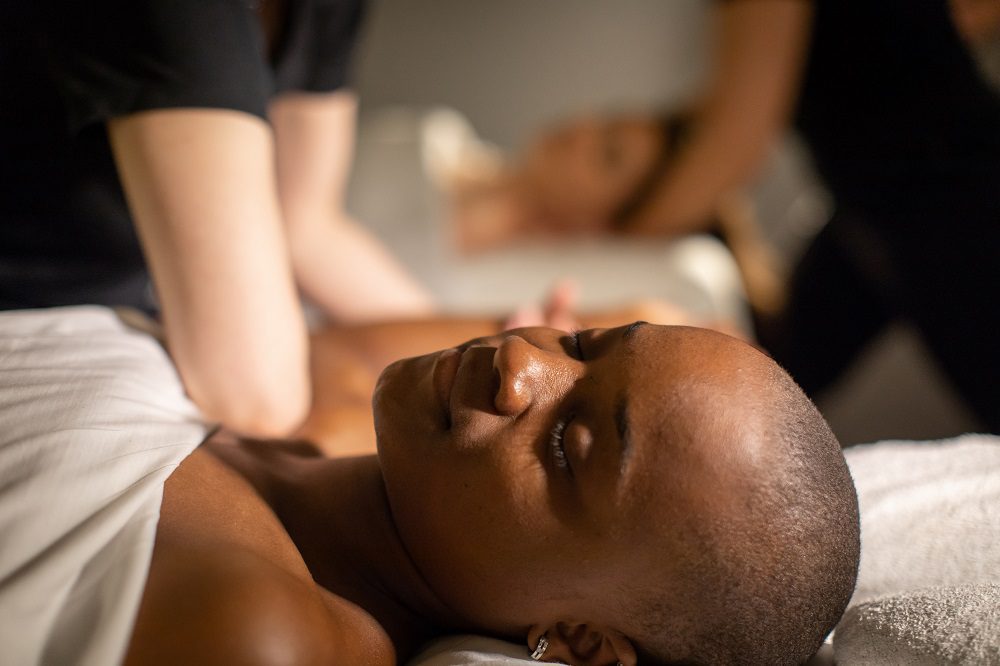 Certain movements – mobilizations, tractions and stretching – are also used to create more muscle and periarticular space. Although it differs from the Thai Yoga Massage in that it offers less stretching and is not given on a yoga mat, a Thai Oil Massage is somehow considered to be its cousin, sharing a similar history and drawing these foundations from the same philosophy and traditional medicine.
The Buddhist concept metta (meaning benevolent love) is at the very heart of this technique, which gives it the quality of full consciousness with a therapeutic touch. Thai oil is also inspired by Ayurvedic massages, through its use of oil (in some contexts, combined with essential oils) and its sliding pressure movements sometimes slow, sometimes dynamic, always fluid and enveloping. Forearms, elbows, hands and thumbs are put into action to release physical tensions, circulate energy, soothe the mind and promote emotional relaxation.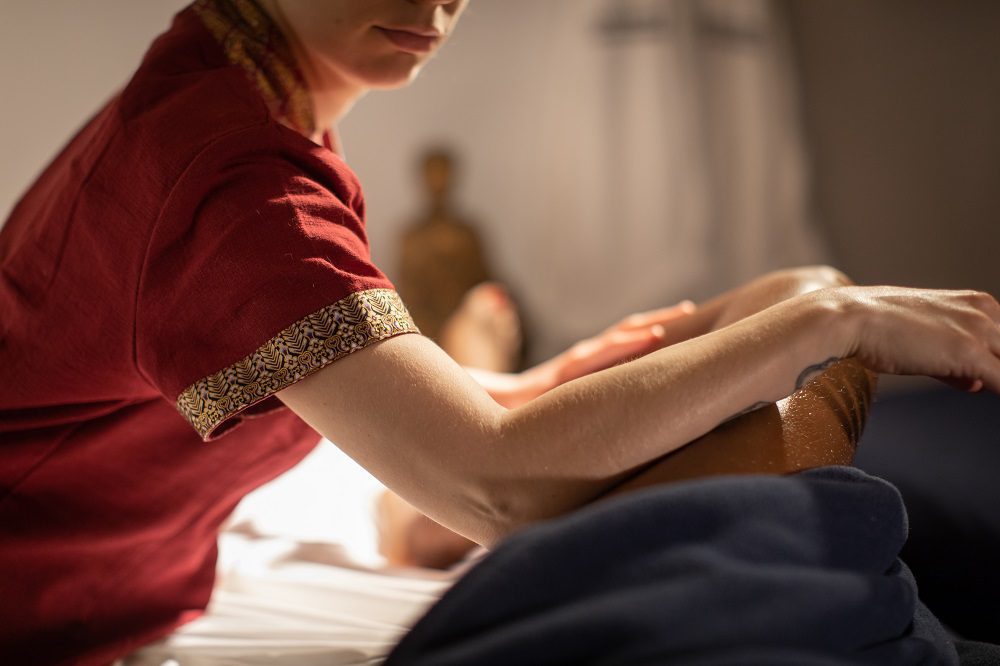 Experiencing this massage will allow you to both connect to this ancestral art and to yourself. Travel effortlessly. Simply relax.
If you wish to discover the Thai oil massage during your next visit, take advantage of the promotion valid from September 15th to October 31st, 2018. Receive a 20% discount on Thai oil massage and bath packages, for 60 or 120 minutes. If you fall under the spell of this new technique, the REVENIR promotion allows you to again save up to 20% off the Thai Bath and Thai Oil Massage packages by returning within a period of 60 days.