Quite popular among athletes in physical rehabilitation, hydrotherapy revitalizes the body, reduces muscle tensions, stimulates circulation and has a beneficial effect on the heart, lungs, stomach and endocrine system. Scandinave Spa is proud to support local athletes to incorporate hydrotherapy into their daily lives and training regimens.
Have you met our ambassador Alexi Godbout? The early parts of Alexi's skiing career were spent mostly in the park, competing in Slopestyle. He has attended numerous high-level events such as X-Games, Dew Tours, Euro Open, US Open and many others. For the last six years, he has fully switched his focus to big mountain skiing and filmmaking for BLANK Collective Films. Serving as an ambassador to both Whistler and Mont-Tremblant, learn how Alexi uses Scandinave Spa to rest his body and mind year-round.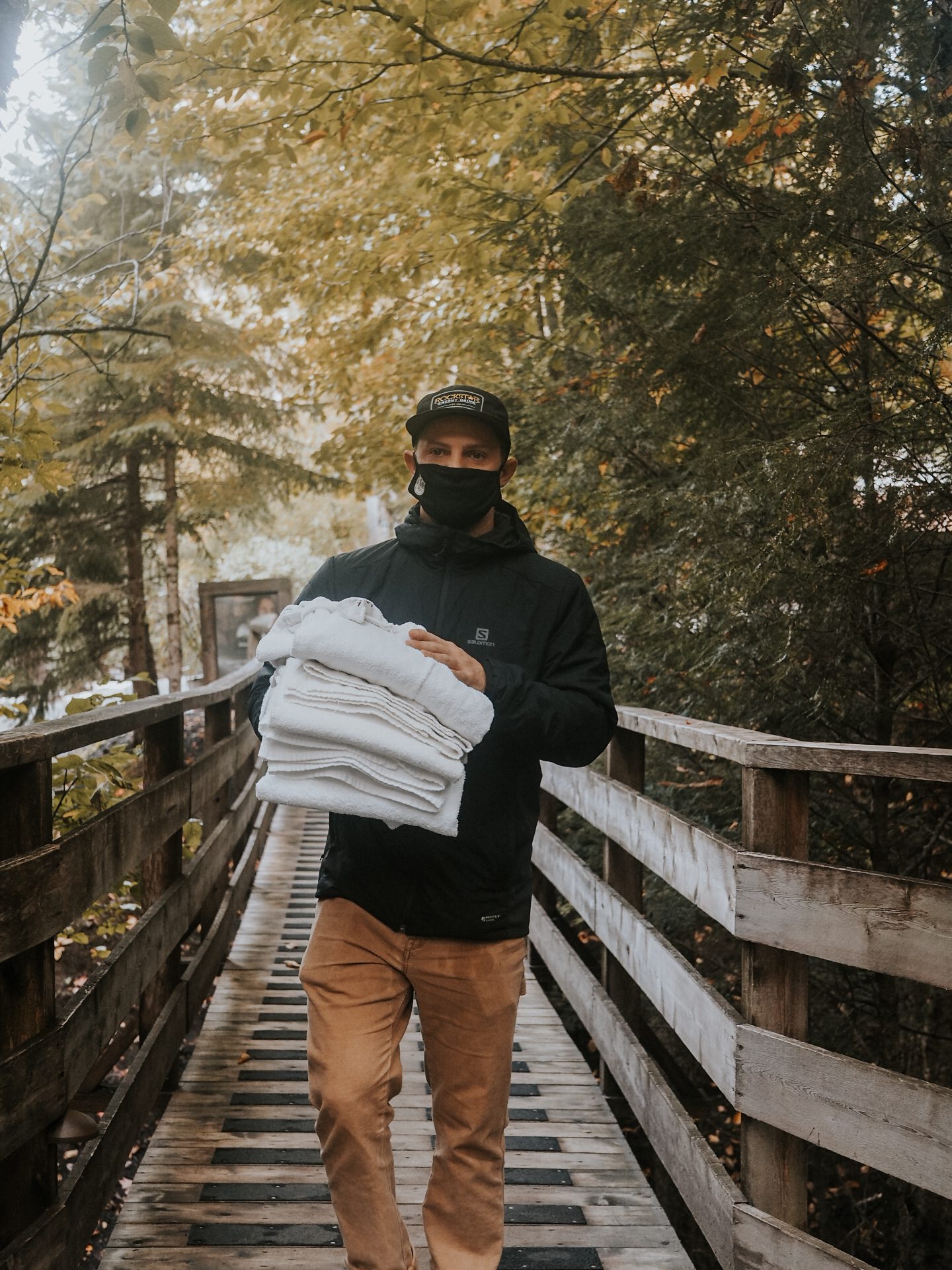 Name:
Alexi Godbout
Years in Whistler, BC:
I've been between Mont-Tremblant and Whistler for a total of 12 years but Whistler has been my full-time home for the last six years.
Whistler or Blackcomb:
Blackcomb.
Favourite season to spa:
I personally love coming to the Scandinave Spa in the fall. The air is crisper, the contrast of hot and cold becomes even more noticeable, and the best of all… it's quiet.
Hot, cold or relax:
All three steps back to back. There is no other way!
How does hydrotherapy help you physically:
I tend to abuse my body very hard year-round. Whether I'm skiing, mountain biking, climbing, I usually don't give my body enough time to rest. I absolutely love incorporating hydrotherapy to speed up the process.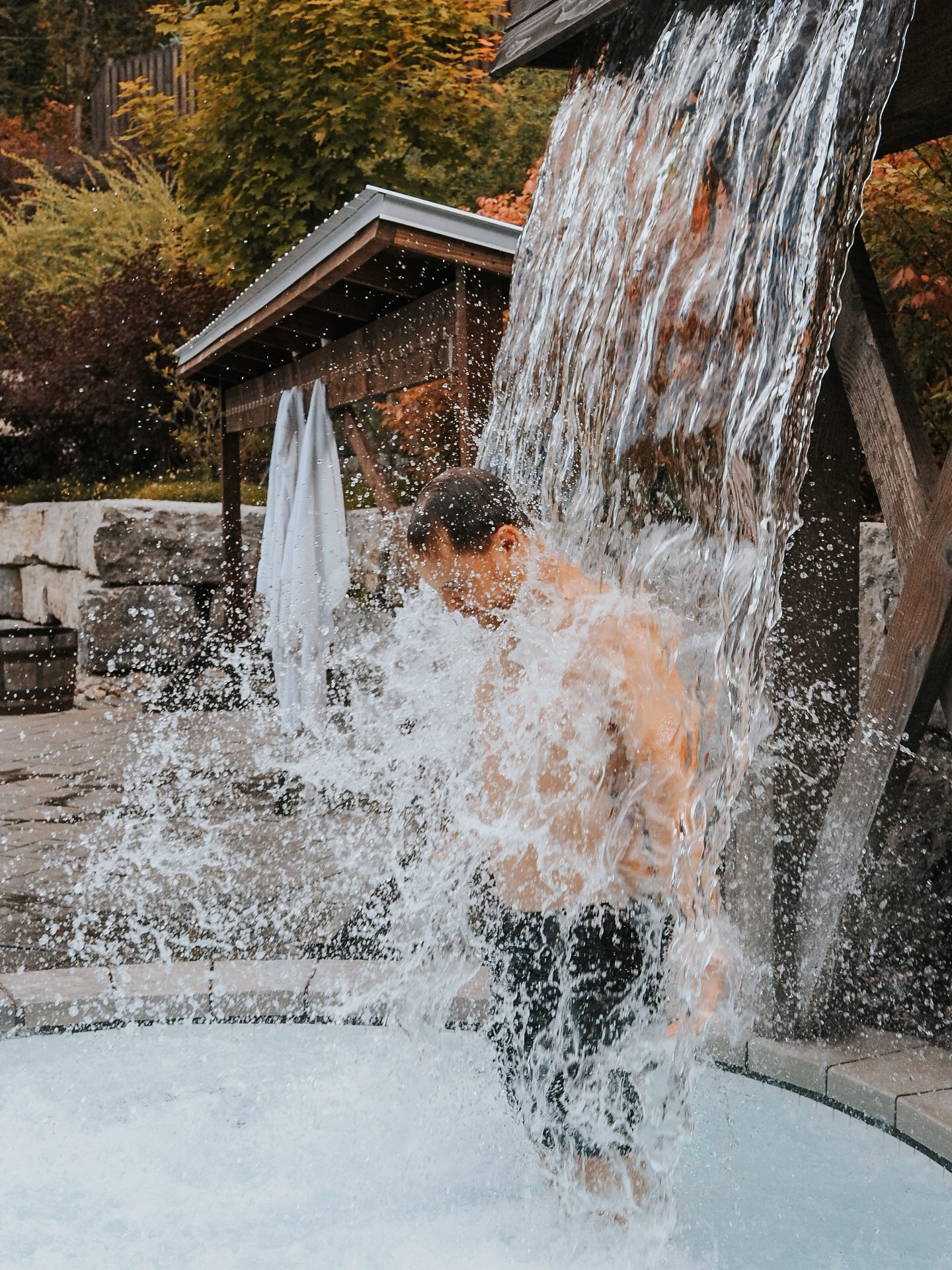 How does hydrotherapy help you mentally:
I usually leave the spa with a clearer mind than I went in with. It's much easier to focus on your own thoughts when you're away from your phone and other distractions and in a quiet environment. But toughening up your mental game in the cold tub is a challenge of its own!