Meaghan is an entrepreneur, Kinesiologist and Certified Personal Trainer who loves getting the community of Whistler strong and fit for their beloved mountain activities. She uses strength and mobility training to help each client optimize performance both on and off the mountain while reducing injury and decreasing pain. She has extensive experience training clients of all ages who have various goals, whether they be strength-focused, performance-based or rehabilitation.
After moving to Whistler in 2015 and building a successful practice, Meaghan opened her own location, Peak Training Studio, in the heart of Function Junction in 2019. A steady trajectory of growth led her to open a second studio to work with and support other Kinesiologists and trainers in the Sea to Sky.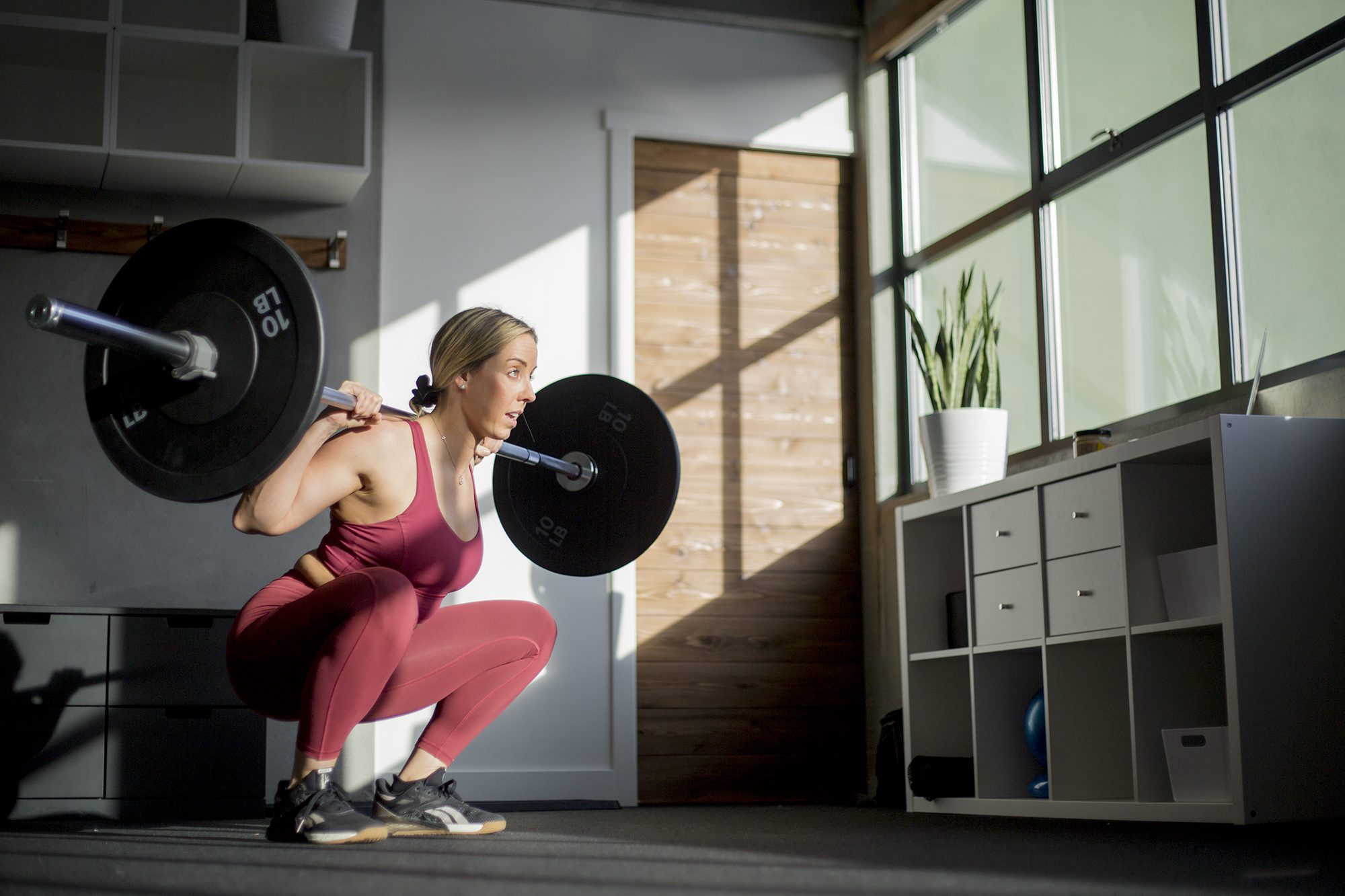 Photo by Abby Cooper
From hiking to splitboarding to travelling, there isn't anything she won't try nor anywhere her curiosity and passion for adventure won't take her. Being recently diagnosed with an autoimmune disease called Rheumatoid Arthritis hasn't held her back from approaching each day with a renewed enthusiasm to live it to the fullest. She's an advocate for mental health and she believes whole-heartedly that Mother Nature and movement hold the answers to maintaining overall wellness.
Serving as an ambassador to Whistler, we asked Meaghan how she uses Scandinave Spa to rest her body and mind year-round.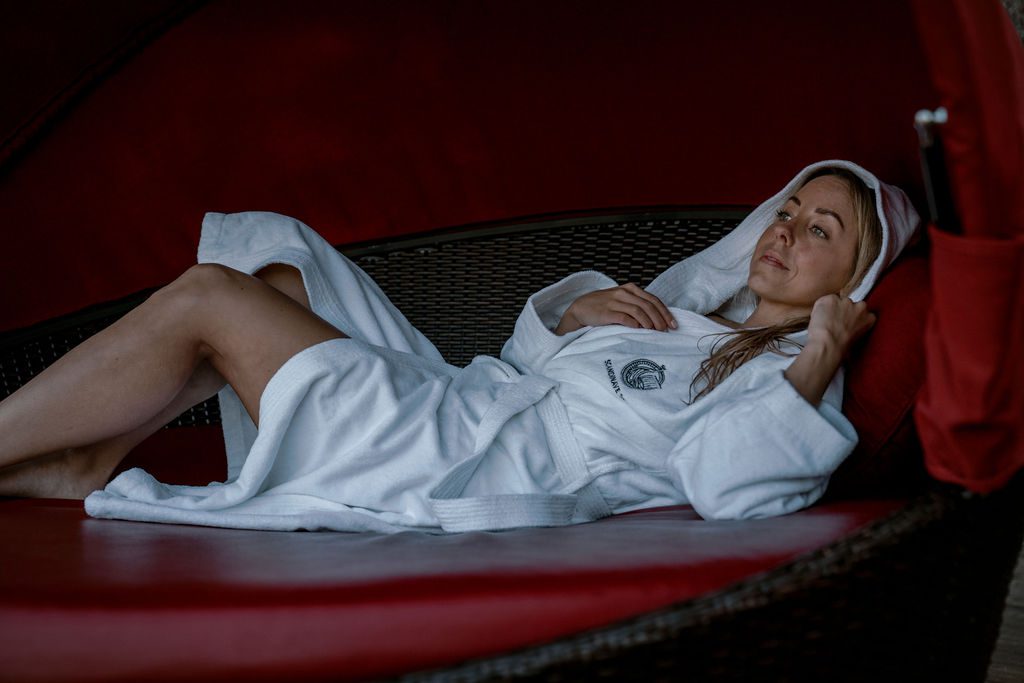 Photo by Chad Chomlack
As a trainer, how important is recovery for you and how does hydrotherapy help you both physically and mentally during your recovery periods?
Completing the entire hot-cold-relax cycle was something I had to learn to love but once I overcame the fear of the cold plunges, I haven't looked back. Not only do I notice improved circulation and quicker recovery from an intense day on the slopes, I also have more mental clarity with improved attention and focus. You can't help but feel entirely present and centred in the moment when you dip into that chilly water.
Scandinave Spa Whistler is beautiful no matter the time of year, but what is your favourite season to spa and why?
Though it's difficult to choose a favourite because all seasons are magical at the spa, I'd have to say a warm, sunny summer's day must be at the top of my list. Basking in the day beds, taking in the view and reading a book amidst the complete serenity of the spa is always a highlight of this short but beautiful season in BC.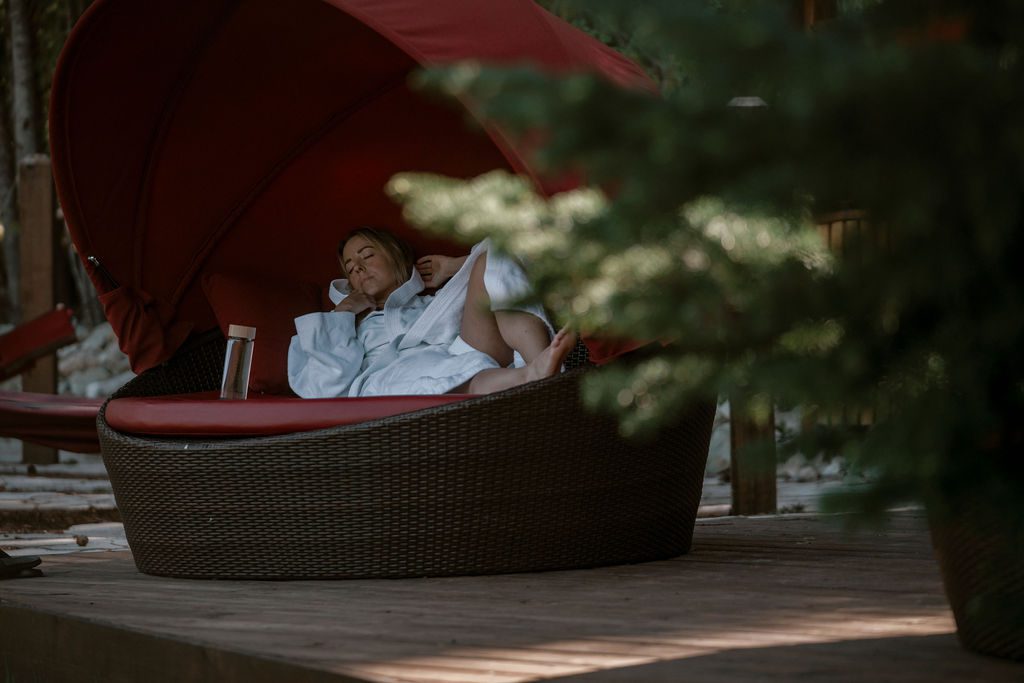 Photo by Chad Chomlack
Everyone's routine when visiting Scandinave Spa is unique. Tell us about your go-to hydrotherapy cycle and which spa feature you never miss.
My first go-to at the spa is always the hot tub. I love feeling the crisp air while warming up and taking in the endless views and sounds of nature. I hit a cold plunge afterwards followed by a 20 minute relax cycle with my book, cozied up in a lounge chair or day bed. I never miss the wood-burning saunas on my second and sometimes third rounds – I'd say this one's my favourite! I love the challenge of focusing on my breath while enduring in the heat. There's something very soothing and clarifying about the experience!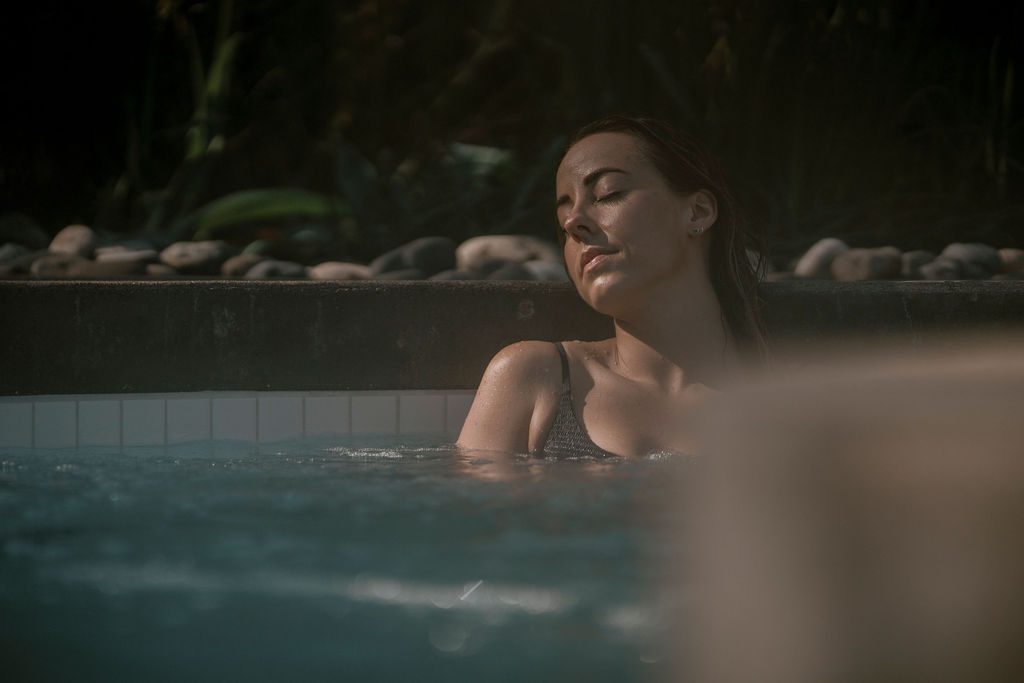 What is your favourite style of massage offered at Scandinave Spa Whistler and why? (Swedish Relaxation, Restorative, or Deep Tissue)
Deep tissue is always my favourite. With such an active lifestyle, I find my muscles need a lot of work and release to improve recovery, so I never miss a chance to get one of the many talented therapists to work their magic with deep pressure.
Get to know Meaghan some more and follow her adventures on Instagram!