As you grow another person it becomes more important than ever to take care of yourself when pregnant. From prenatal massage to just taking time to yourself, learn about the benefits of a pre-baby visit to the Scandinave Spa Whistler.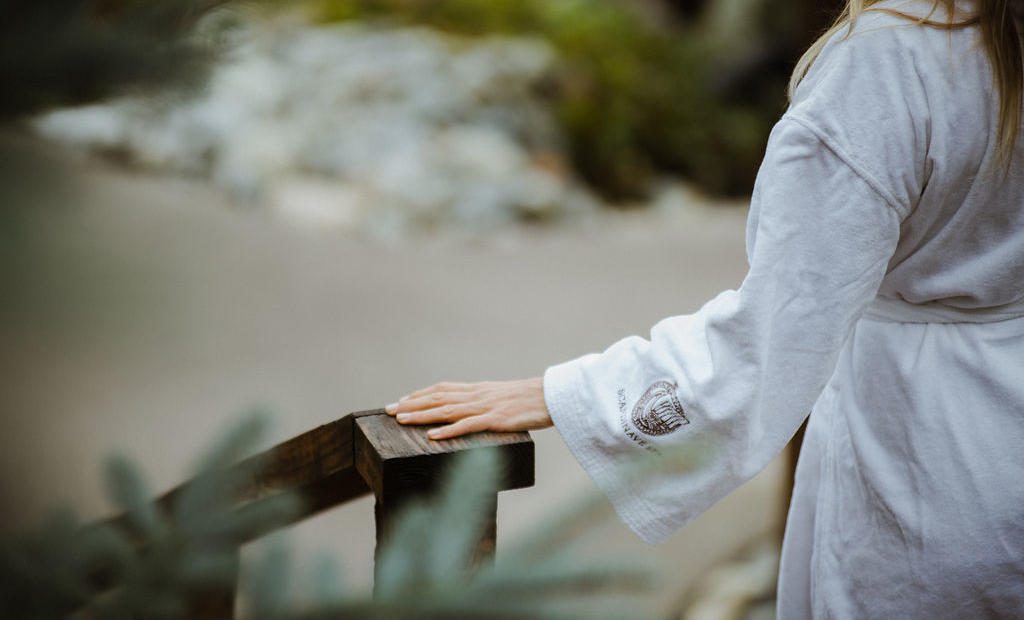 We've all heard how magical pregnancy can be. As someone going through my first pregnancy myself, I can agree that it's pretty cool, but also a real doozy on the body and mind. The sleepless nights, aches, pains, and constant body changes have made me value more than ever the power of a little TLC.
One of the first things that I did when newly pregnant was to scour the internet for what I should and should not be doing for the health of my growing baby. Giving up alcohol, soft cheeses, and sushi came as no surprise, but when I learned that soaking my pain away in a piping hot tub was a no-no I was devastated.
The Scandinave Spa Whistler has always been my go-to place when I needed to rest and recover, so thinking that I'd have to give it up for the next nine months (right when I felt I needed it the most) was a real let down. That was until I had a chance conversation with someone that actually works at the Scandinave Spa.
Unknown to me, they actually offer prenatal massages and encourage women to take advantage of pregnancy appropriate experiences on site. That was all I needed to hear. I immediately booked myself in for a prenatal massage and prepared myself for a little pre-baby me time at the spa. If you're pregnant yourself here are some of my favourite parts of the visit that you may enjoy yourself.
It goes without saying, but I'll say it anyway, above all else, you should listen to the advice of your doctor and only participate in activities that they have deemed appropriate for your individual pregnancy.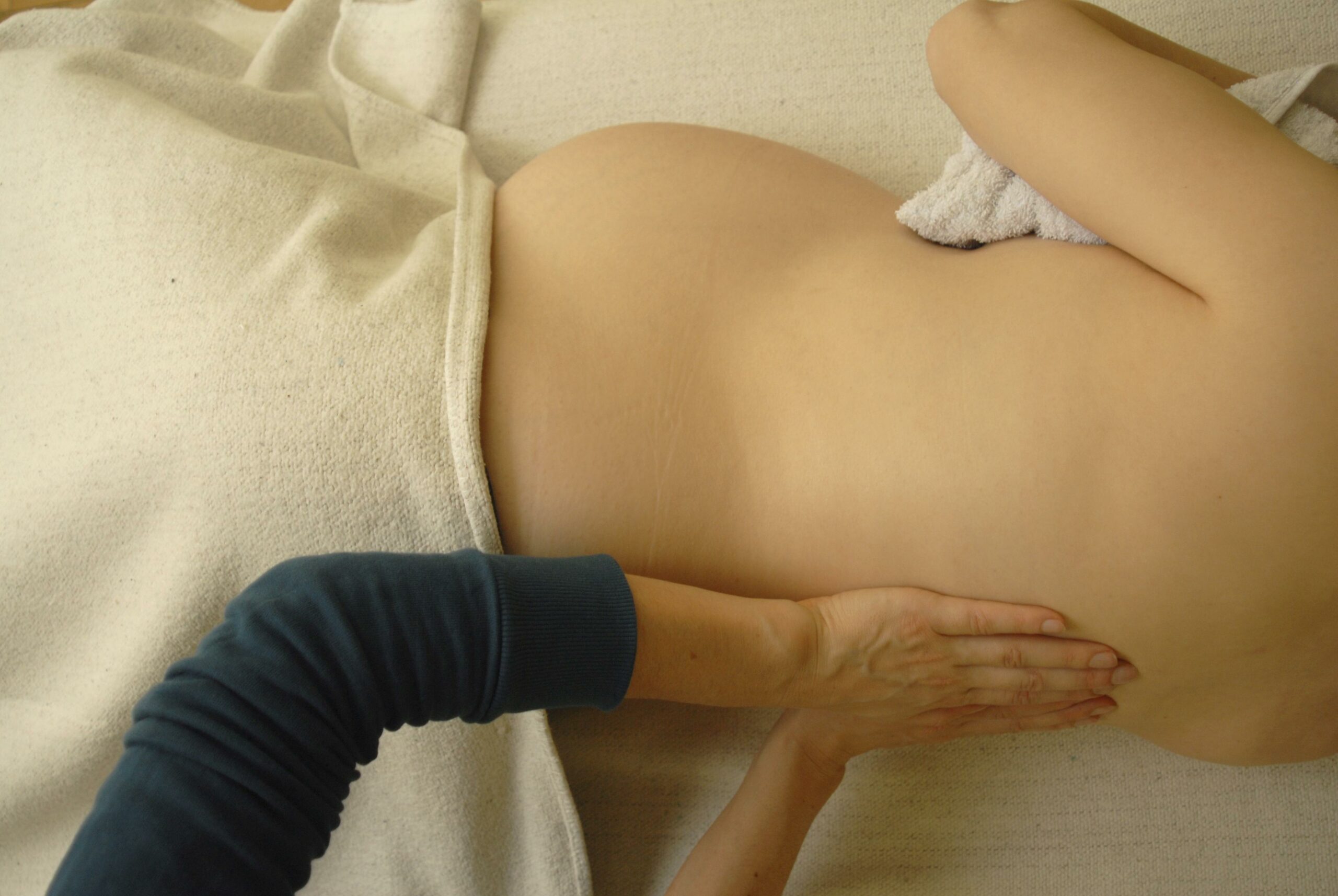 Prenatal Massage
The massage was a real highlight of my experience. Beyond all the ways massages can be great (attentive therapists, relaxing environments) my prenatal massage made my day because I got to lay on my stomach. At 30 weeks I had a pretty decent bump popping, so I thought I would be laying on my side. To my surprise the therapist came equipped with a pregnancy-specific pad with a belly cut out so I could lay comfortably on my front – GAME CHANGER.
It had been months since I could lay that way, and it felt incredible. The therapist regularly checked in to make sure that this position was still comfortable for me and had alternative poses at the ready if needed.
Soothe Swollen Feet and Legs
While submerging myself fully in the soothing hot tubs, or invigorating cold plunges wasn't an option, they still worked wonders on my sausage-like legs and feet. Sitting on the edge of the pools and dangling my feet in felt amazing and worked wonders for bringing down the swelling.
Enjoy Some Me Time
Whether like me, it's your first child and your life is about to change entirely, or you already have some little ones at home, taking a bit of personal time hugely helpful for mentally and physically preparing for the new arrival.
I cleared my whole day so I could take as much time as I needed to rest and relax. I brought a good book and spent the day alternating between reading sessions and nodding off for naps in the solarium's and hammocks. After months of side sleeping, passing out one in the reclining chairs was a very welcome break for my hips. If you prefer to rest laying down they also have fully flat beds complete with pillows to help you drift off.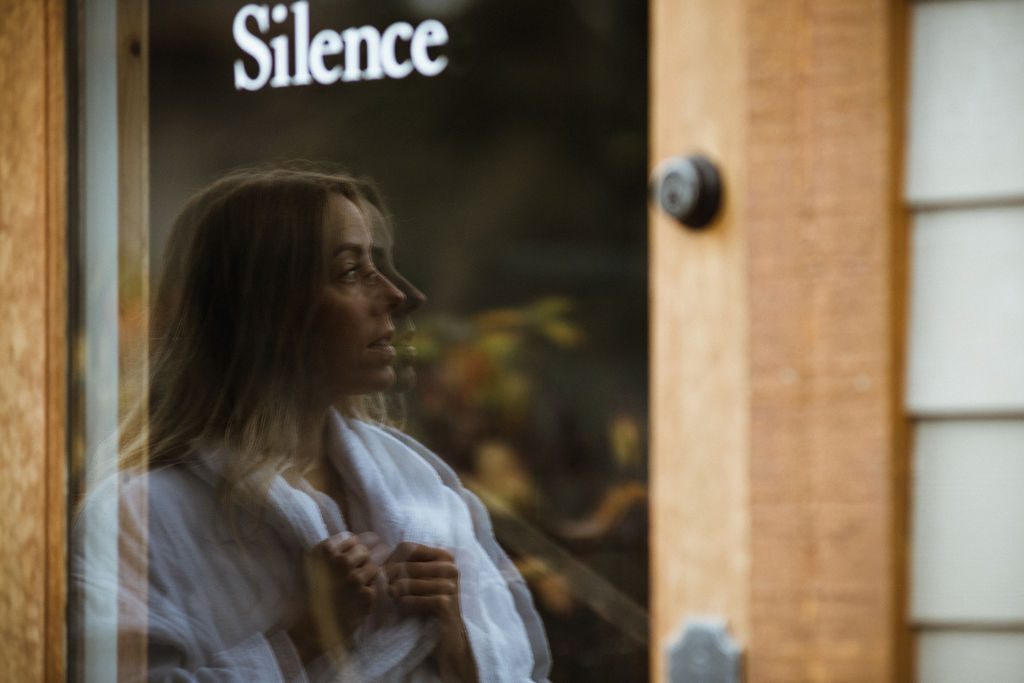 Savour The Silence
After the baby arrives, I imagine silence is going to feel like a very distant memory. The policy of silence while on-site means that all you'll hear is the wind in the trees, the babbling of the brook and relaxing spa music. The best part is that the spa will still be there for me after the baby gets here, so when my eardrums and mind need a rest I can plan a daddy/baby day and book myself in for some quiet time.
If you're pregnant or a new mom and this all sounds like heaven, I highly recommend planning a visit. Book yourself in for a prenatal massage (if you have benefits to use they have RMT's), plan a day just for you, and enjoy the peace and quiet at Scandinave Spa Whistler.