This year, buy local.
In this spirit of giving, we have a special Christmas countdown to help you discover great local businesses.  and generosity, we have prepared a Christmas tally to help you discover some of our local businesses. Bonus, it's a countdown full of gifts!
Each day, we will draw a pass for the Scandinavian baths combined with a gift card from one of our partners. Visit our Instagram account starting December 13th for your chance to win.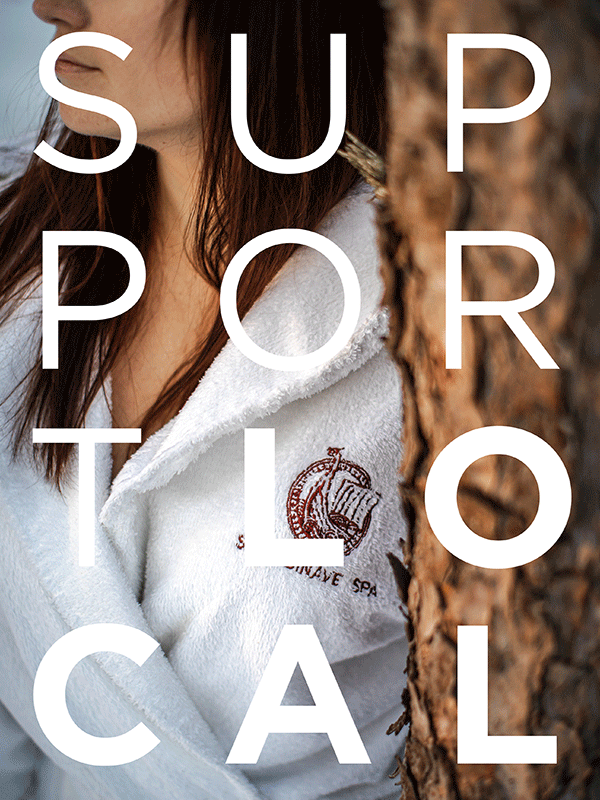 Show local some love.
Lady T Mont-Tremblant : Outstanding and certified tea sommelier in Mont-Tremblant.
Boutique La Raffinerie : A boutique with a feminine flair from Paris, New York and Quebec, based at the very dynamic Mont-Tremblant village.
Palette de Bine : Your best chocolat "bean to bar" workshop in Mont-Tremblant.
Milvä : Natural body care made in a peaceful and caring environment.
Le petit rucher du Nord : Bee farm located in the Laurentians and creator of Api-Flex products.
BKind : Cruelty-free Montreal company offering natural and plant-based body products.
Marché Aux Petits Oignons : Complete eco-responsible grocery store featuring the best organic, local and fair-trade products in Mont-Tremblant.
Les Charlatans : Creators of natural syrups and tonics for amateurs and professionals of cocktails and cooking.
Beside Magazine : Publisher of stories from the heart, knowledge from the field, and ideas from the horizon of a brave new world.
So, shop and dine local anywhere in the country and join the movement to show local some love.