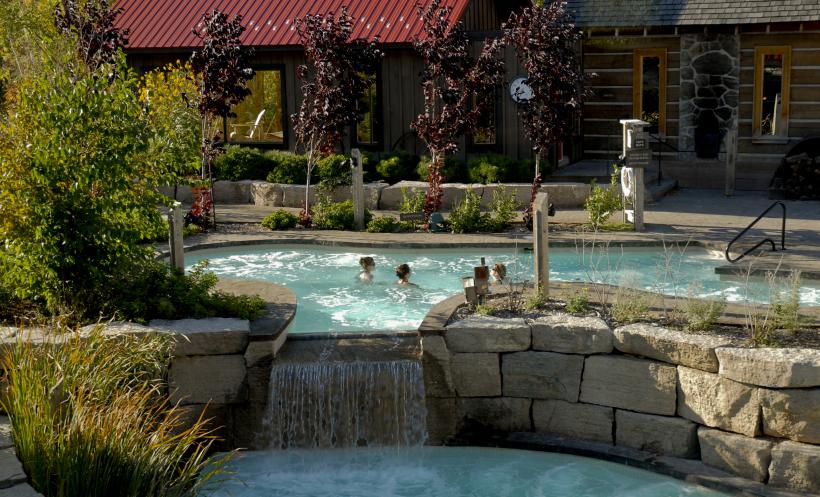 Welcome to our first post! We're very excited to use the Relaxation Insider as a way to share interesting content and spa worthy tips with you while making your read fun and entertaining. Being our first Relaxation Insider post, we thought it would be a great idea to give you the readers a little background and knowledge about Scandinave Spa Blue Mountain and what to expect when visiting. So sit back, relax and enjoy the read.
The Beginning
Scandinave Spa Blue Mountain opened its doors on December 13, 2006. We offer our guests an age-old Finnish tradition dating back thousands of years that uses water as a way to obtain physical and mental relaxation. This is widely recognized today as hydrotherapy which is known for its energizing and relaxing effects. Not only do the Baths provide relaxation, they also have many healing benefits. Alternating between hot, cold and relaxation, these stages work to relieve stress, soothe the skin and muscles, and calm the organs while improving circulation.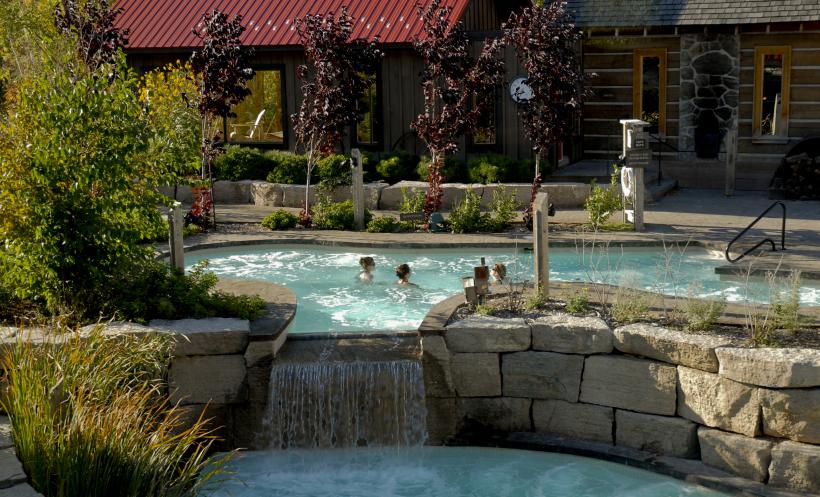 Three Stages
There are three stages to the Baths experience; warming the body, cooling the body and relaxation. While it is tempting to skip the cold plunge in the 15°C and 12.5°C Baths, it is important to complete and repeat all the stages to experience the full benefits of Scandinave Spa Blue Mountain.
The first stage is a favourite for most as it involves warming the body. This relaxing stage is meant to dilate the blood vessels on the surface of the skin, reduce blood pressure, and increase blood flow to the skin and muscles. There are different stations available for you to warm your body including soaking in the hot Baths (102°F and 103°F), relaxing in the eucalyptus steam Bath and Finnish dry sauna. Each of these heating stations works to relax your body and promote perspiration which is an important component as it helps to cleanse the skin and release toxins.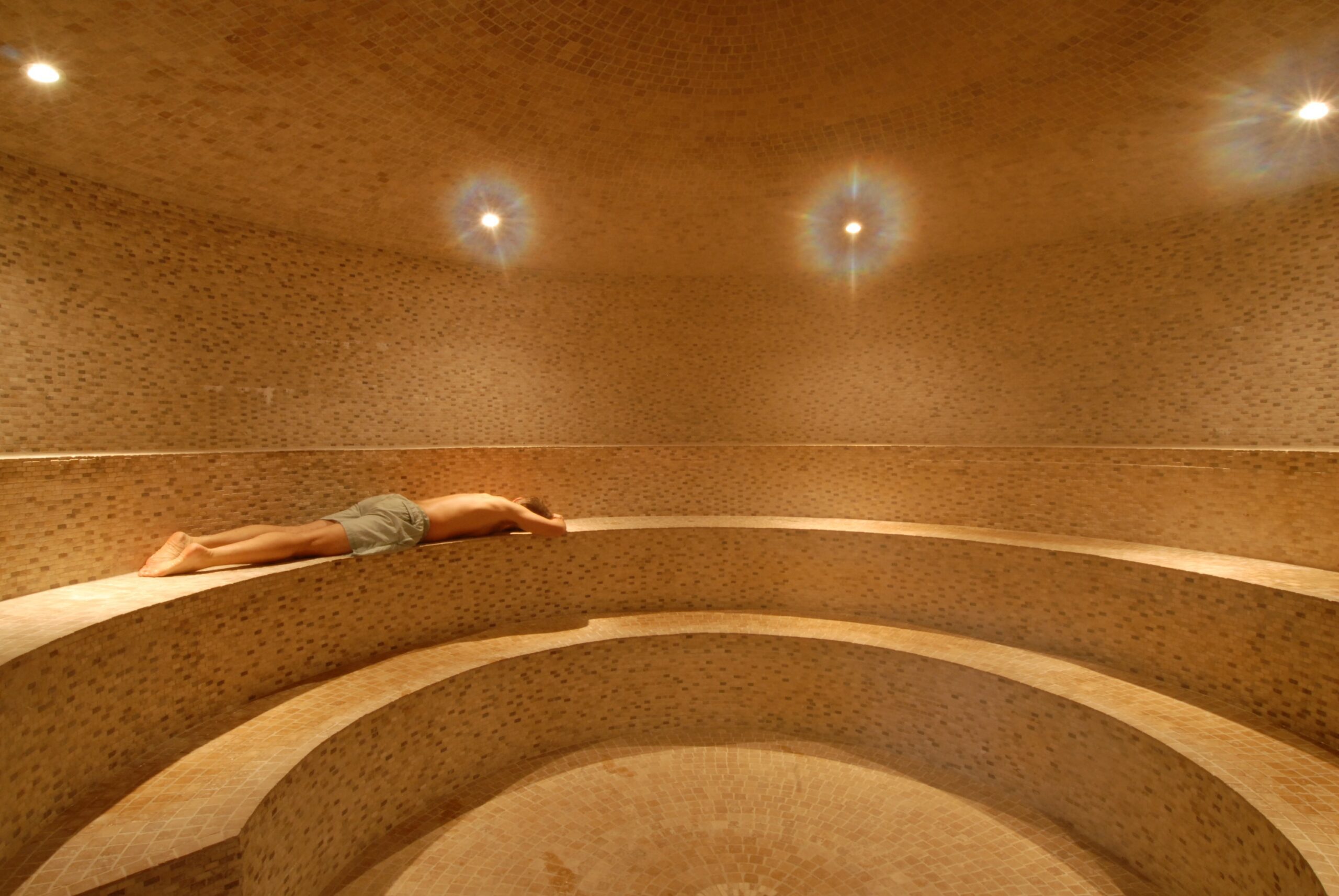 Prepare yourself for a stimulating and very refreshing plunge in the cold Baths. The second stage, the cooling process, should take place immediately after leaving a warming station. The cooling process is meant to flush out toxins, promote circulation and help your body relax. The thought of submerging yourself in a cold Bath may not sound very relaxing, but this is a very quick visit to one of the cooling stations including the cool Baths, Nordic waterfall, showers or a roll in the snow if you're brave enough. And as you move on to the relaxation stage, you will begin to feel the effects of the cooling stage as your body starts to enter its ultra calm state.
The final stage is about relaxation. After spending time in the hot and cold Baths, the cardiovascular system needs to regulate itself and this final stage helps do this. Grab your favourite book and enjoy the silence while resting in one of the solariums, by a stoked fire or swinging in a hammock. After 15 minutes of relaxation it is time to repeat the cycle.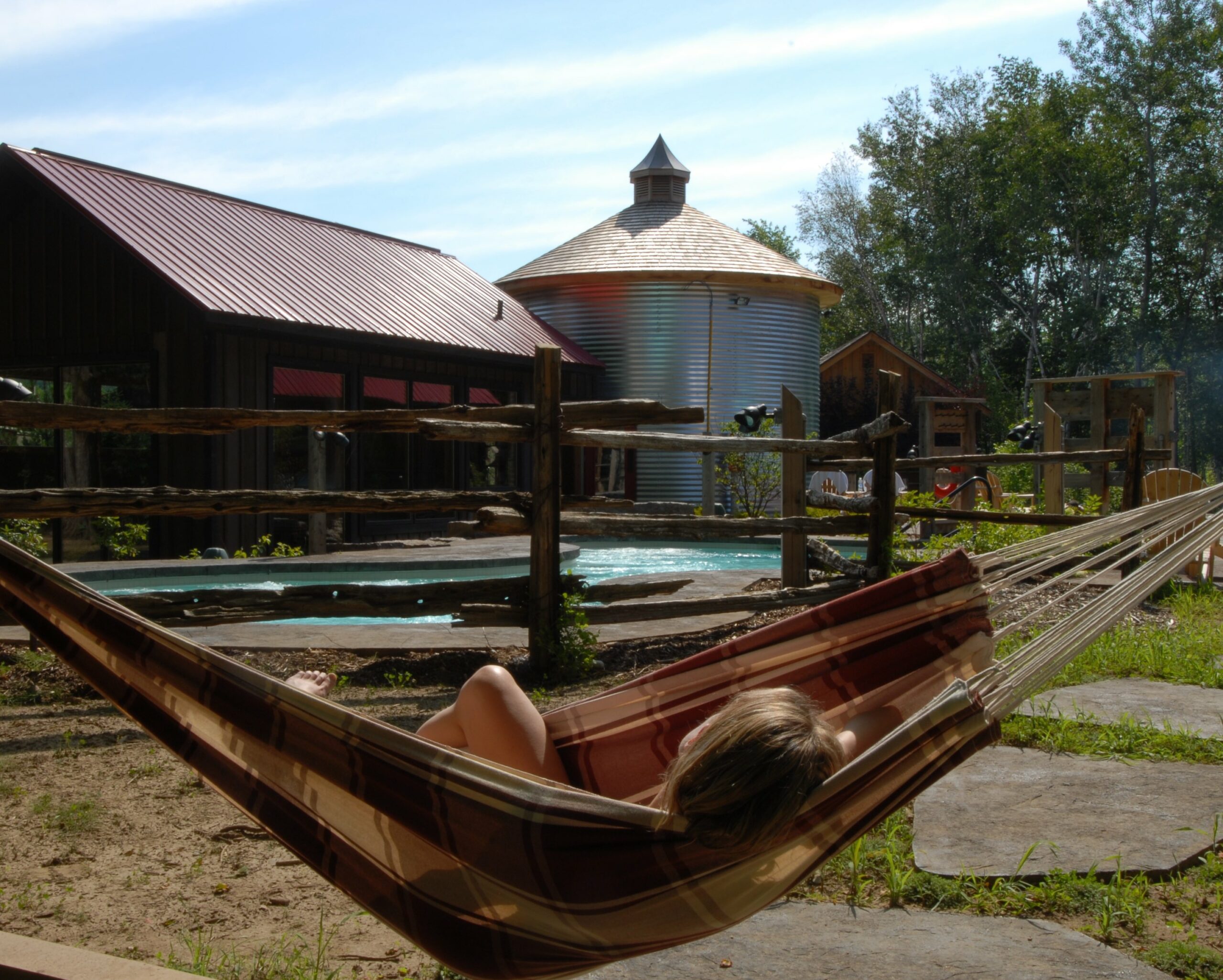 The Value of Silence
While visiting Scandinave Spa Blue Mountain, you will see that silence is highly valued. It is silence that allows our guests to experience complete relaxation, wellness and rejuvenation. It also adds to the overall experience, allowing you to disconnect from the fast paced world we live in and reconnect with yourself.
Scandinave Spa Blue Mountain also offers registered massage treatments that will make you melt, an on-site bistro with tasty healthy local food and relaxing getaway packages for you and your special someone to enjoy.
Ask yourself, when was the last time you took some time just for you? Isn't it time to experience the Scandinave way?