No matter the season, Scandinave Spa is a popular place for people who are in need of relaxation. But there is something about the winter season that makes a visit here extra special and puts Scandinave Spa on many people's bucket list. Maybe it's that fresh blanket of snow that makes the grounds feel like a winter wonderland, or the chance to relax outside while the snow is falling lightly around you.  It always seems that once the snow is in the air; there's a little extra excitement at Scandinave Spa and the Blue Mountain area.
With this excitement comes the busiest time of year at the Spa. While more people are visiting, especially during the weekends and the holiday season, we continue to strive to maintain the Scandinave Spa environment of peace and quiet for our guests. This means limiting the number of guests accessing the Baths at one time. As a result, there is regularly a wait list during these busy times.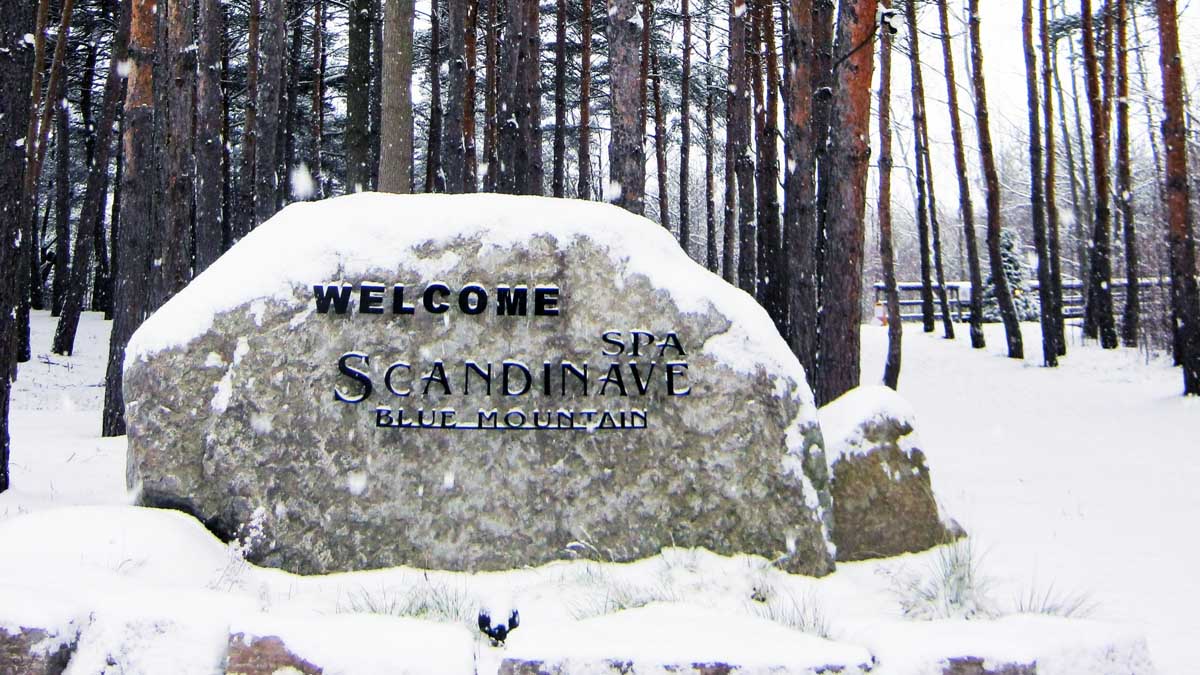 To make planning your visit to Scandinave Spa this winter easier, we have created a list of the important items you should know:
1. Massages are booked 4 months in advance.
For best availability and to avoid disappointment, plan ahead and book your massage a few months before your intended visit. We encourage groups of 6 or more to fill out our on line group form and a Group Coordinator will be in touch with details and more information.
To maintain a relaxing and quiet environment, we limit the number of people who can access the Baths at one time. As a result, a wait list for the Baths could occur. To learn why a quiet atmosphere is important to Scandinave Spa, please read our blog To be Relaxed is to be Silent.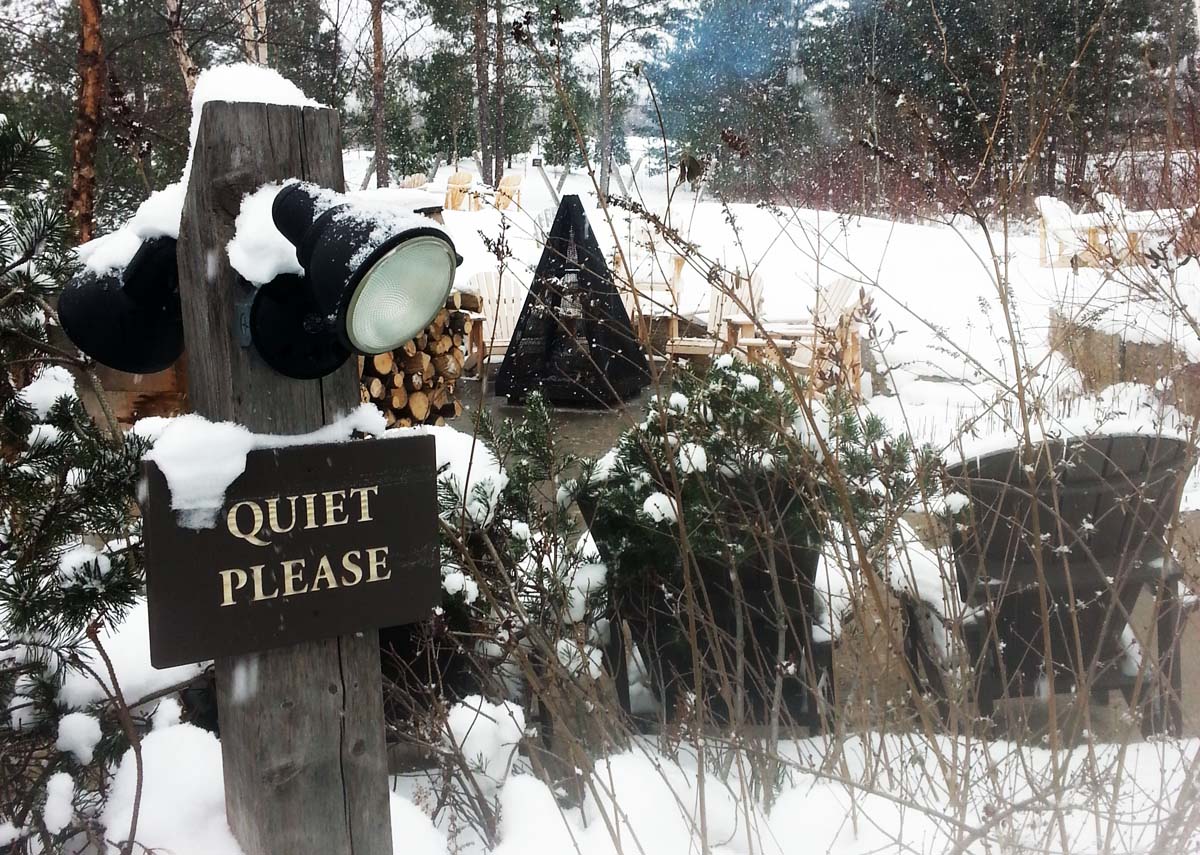 3. All massage guests receive guaranteed access to the Baths after their massage treatment. We ask that massage guests arrive 30 minutes prior to their appointment time. Guests who arrive prior to this time frame may be subject to a wait list for access to the Scandinavian Baths. Guests with 6:30 and 7:45 massages are welcome to arrive starting at 5:00 pm in order to enjoy the Baths experience, which closes at 9:00 pm. To ensure you take advantage of your entire allotted massage time, arrive to the waiting area 15 minutes prior to your massage to fill out all necessary paperwork (or to save time click on the link in your email confirmation).
4. Scandinave Spa can be busy during the weekends and holiday season.
If you plan on visiting the Baths during one of these times, we encourage you to visit the spa Twitter feed to see what the wait times are  before making your drive.
5. Scandinave Spa is open from 9:00 am to 9:00 pm. Parking is available from 8am, weekends and Holidays are busy during the Winter months. When capacity has been reached, a wait list is started for access to the Scandinavian Baths.  Sometimes we cannot accommodate all Guests on the wait list. As a result, there is no guarantee that all Guests on the list will be checked in. We give our best estimate for wait times.  This is the perfect opportunity to explore the area. We recommend that you plan ahead to ensure you have activities to do while you wait. Click here for a list of suggested activities you can enjoy. A text message will be sent to you when we have availability.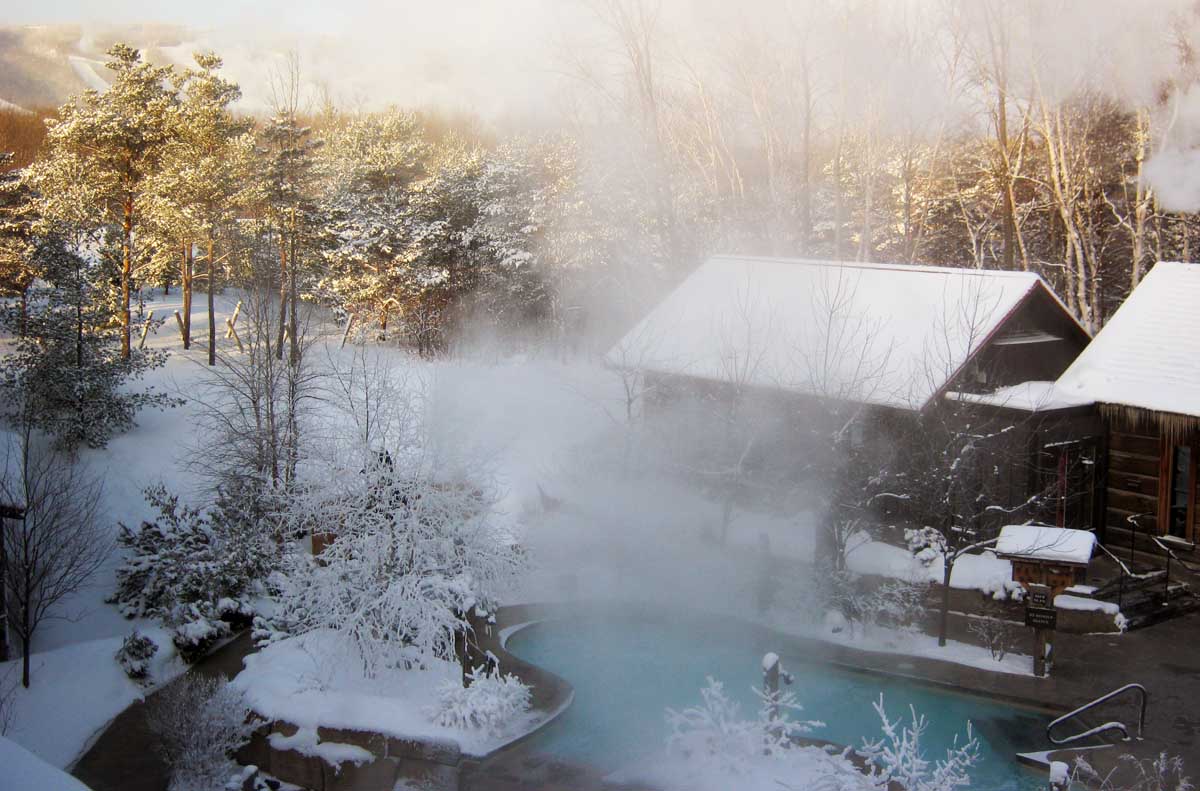 6. Weekdays and evenings are usually the less busy times.
This is excluding the holiday season of course. The next time you plan a visit to Scandinave, try a mid-week or an evening visit.
7. While we are heading into the festive season, we request that alcohol is not consumed prior to your visit.
This is for health and safety concerns while you complete the Baths circuit. Management reserves the right to prohibit access to clients who appear to be under the influence of alcohol or other drugs. Once you are finished with the Baths, we welcome our guests to enjoy a beer or wine from our Spa Bistro.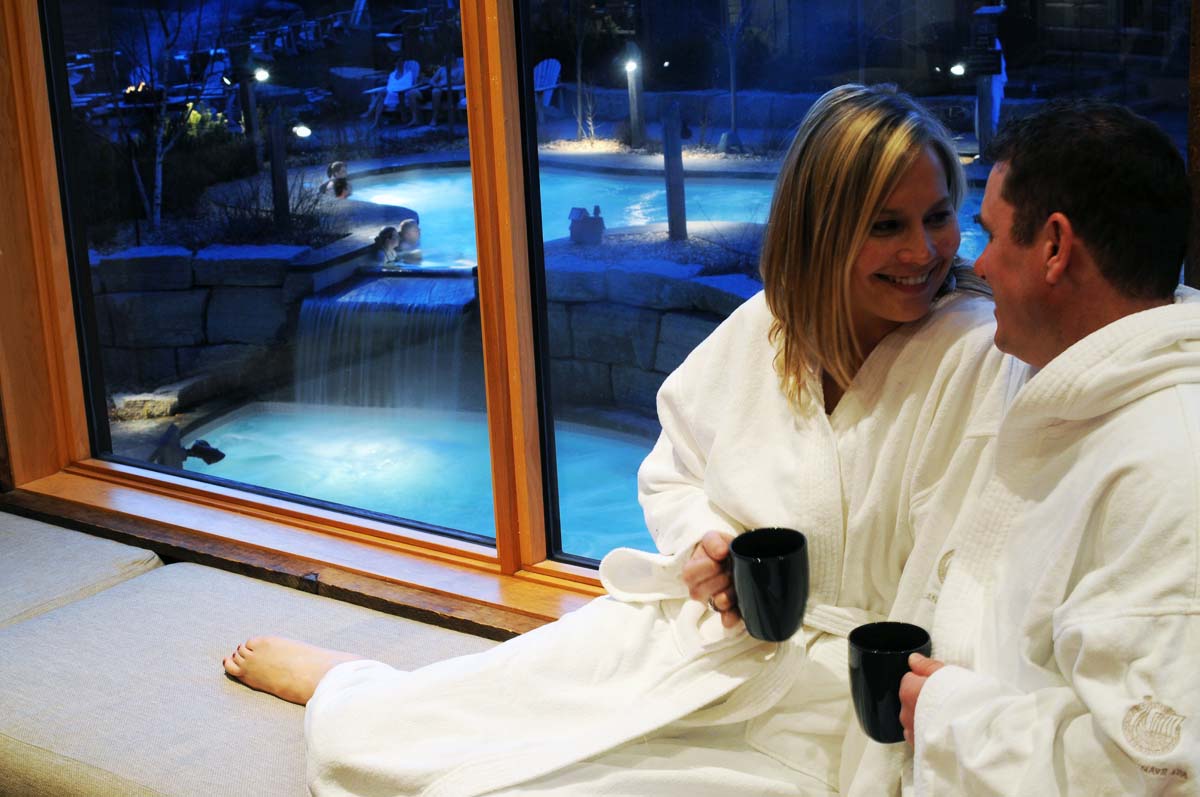 8. Scandinave Spa prides itself as being an Eco Spa
We are minimizing our environmental impact with sustainable practices. Guests are provided with two towels and robe rentals are available, with the exception of massage guests who automatically receive a robe during their visit. To help support our sustainable practices, we encourage our guests to bring their own robe as well as flip-flops and a plastic or stainless steel water bottle.
Make your Scandinave Spa experience relaxing by planning your visit early. If you have more questions, please call one of our Guest Service Agents at 1-877-988-8484 or refer to our full list of Frequently Asked Questions. We look forward to seeing you at the Spa soon!