That festive time of year is just around the corner and for many of us Christmas shopping is on the mind. If you are one of the very few who have completed your shopping we applaud you, but for most there's still plenty of shopping to do. We've all been there, that last minute shopper, opting to purchase the infamous gift card to avoid busy malls and get the Christmas shopping done quickly. Once deemed an impersonal present by many, gift cards are becoming a more sought after gift as they give the recipient the opportunity to choose what they really want, and avoid any possibility of them returning the gift you spent hours searching for.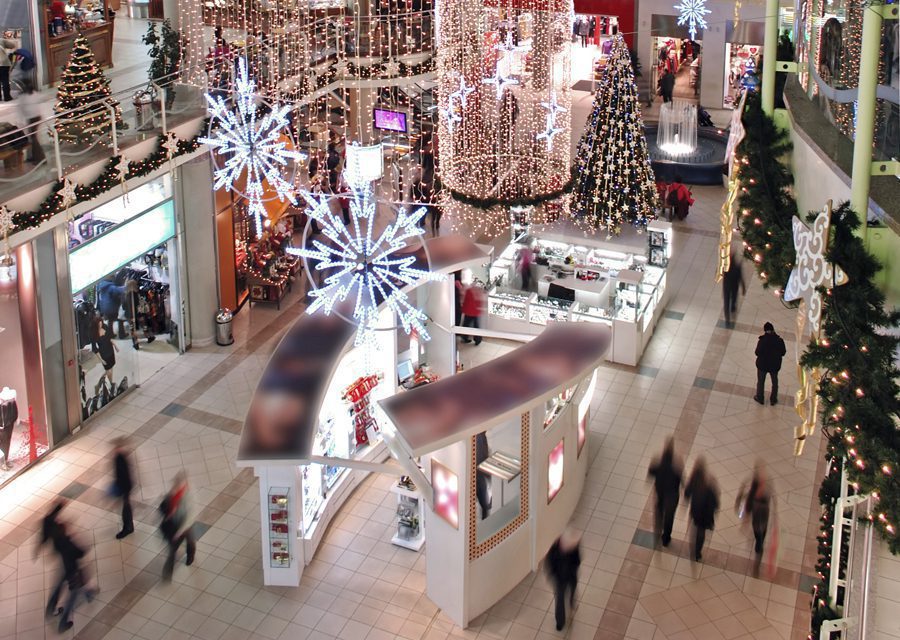 However, we need to keep in mind that gift cards are not just a simple purchase; thought still needs to be put into selecting one that will be rejoiced. According to Statistics Canada, an estimated $6 billion is spent on gift cards each year by Canadians. Of these purchases, approximately $1 billion go to waste every year. To ensure this doesn't happen, the gift giver must be sensitive to the receiver's interests. For obvious reasons, a gift card to a steakhouse is not the perfect gift for a vegetarian. Errors like these are reasons why the average household has more than $300 in unused gift cards lying around collecting dust.
Scandinave Spa Blue Mountain's gift cards add a thoughtful and personal touch to the gift giving and receiving experience. Unlike the majority of gift cards that are impersonal and used to purchase another tangible item, the Scandinave Spa gift card offers an experience that is both memorable and very relaxing.
Everyone deserves some relaxation, and after a busy December of shopping, decorating, baking, hosting and attending Christmas parties, a soak in the relaxing Scandinavian Baths is the perfect way to wrap up the holiday season and rejuvenate for the New Year.
Purchasing a Scandinave Spa Blue Mountain gift card is very easy. If you are local to Scandinave Spa Blue Mountain, you can pop in and our staff will be happy to help. If you like to do your shopping in the comfort of your own home wearing your pajamas and fuzzy slippers, we offer an online option that will fulfill your needs. Just click here, select the gift card amount and checkout. We can send you the gift card by mail, or if you prefer we can email it to you immediately.
The receiver of the special gift card has a multitude of choices in how they would like to use it. The spa offers many options to choose from including:
Access to the award-winning Scandinavian Baths
A relaxing massage treatment including Baths access
Solace & Savour Package or other day packages
Overnight spa getaway packages
A delicious lunch at the Spa Bistro
A combination of the above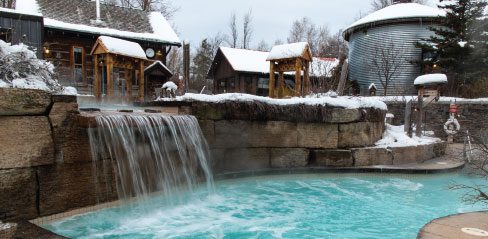 Do you have any men on your Christmas list that would appreciate this type of gift but may be apprehensive of the idea of going to the spa? We suggest also giving a gift card to someone they would want to go with. Or maybe you would like to join them? If they need a little more convincing, have them read A Man's Perspective on Visiting Scandinave Spa. Once they arrive and experience the Scandinavian Baths, they will wonder why they didn't do it sooner.
If you're looking to add to the Scandinave experience, the Blue Mountains and Collingwood area have a variety of places that offer gift cards with great experiences including:
Blue Mountain Resort – This gift card can be used at a number of locations and activities within Blue Mountain including lift tickets, hotel stays, meals and retail items; a perfect gift for the snow bunnies in your life. Pair a Blue Mountain gift card with one from Scandinave Spa Blue Mountain for an excellent afore and après ski activity.
Scenic Caves Park – For the adventurous type, a gift card to Scenic Caves can be used for any Scenic Caves Park Package, Eco Adventure Tour or Nordic Adventure. After a day of exploring and adventure, a massage at Scandinave Spa is the perfect way to end the day.
Collingwood Cooking Academy – A gift card to the Collingwood Cooking Academy gives that foodie on your list the opportunity to learn how to cook their favourite meal in a cooking class with Chef Philip Tarlo. There's no better way to unwind from a delicious day than with a soak in the Baths at Scandinave Spa. This can also be packaged together with the Apple Pie Trail's Cook & Spa package.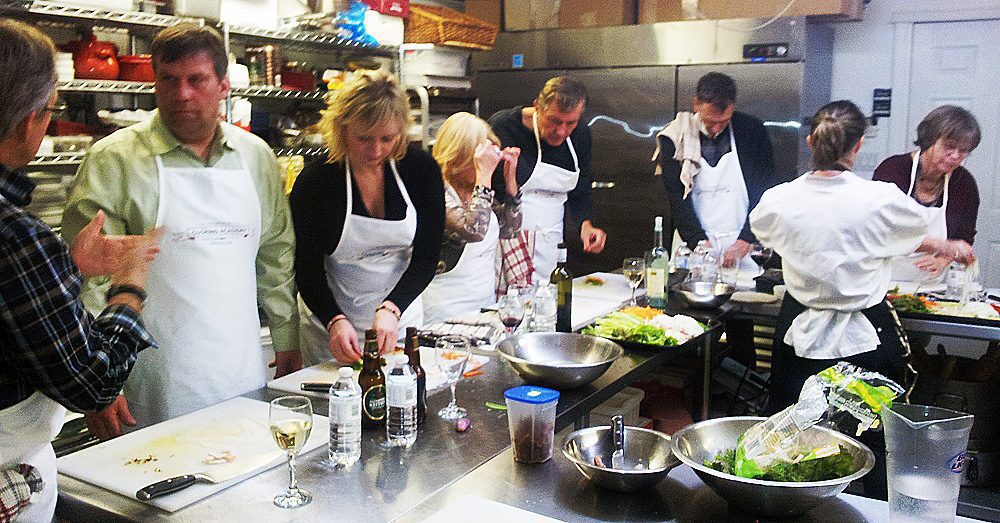 Georgian Hills Vineyards – Any wine connoisseurs on your Christmas shopping list? A gift card to Georgian Hill Vineyards can go towards a multitude of wine tasting experiences. After a morning relaxing in the Scandinavian Baths, Georgian Hills Vineyards is a great place to sample some of the area's local wine and cheese platters.
Gift cards don't have to be impersonal, it all depends on the thought you put into it. Why not theme this holiday season's gifts the year of relaxation?
To receive more information about gift cards and other special offers subscribe to our bi-monthly newsletter.
For more information visit: www.scandinave.com/en/bluemountain