A "Minii" Biking Adventure in Nature.
Mountain biking has become second nature to Charlotte, it has also become her way of connecting to it as well.  Charlotte Batty is the owner of Minii Adventures, providing positive and educational mountain bike experiences for groups and individuals of all riding abilities.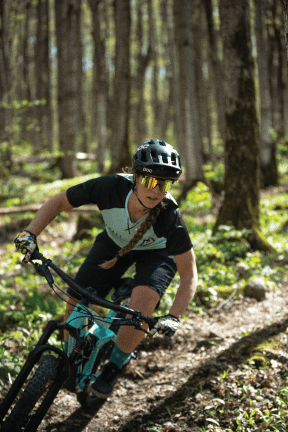 When she's not out enjoying a rugged or vertical trail herself, Charlotte conducts workshops for women looking to gain the skills or confidence needed to have more fun on the trails in the Blue Mountain area.
Teaching and motivating others to shine on a bike is something that comes naturally to Charlotte. Growing up in a family of cyclists, the youngest of 4, this "minii" is always up for adventures and thrills.
Whether its travelling throughout North America on biking retreats or conducting workshops on the hills of Grey County, Charlotte is actively pedalling and pursuing her passion through her business.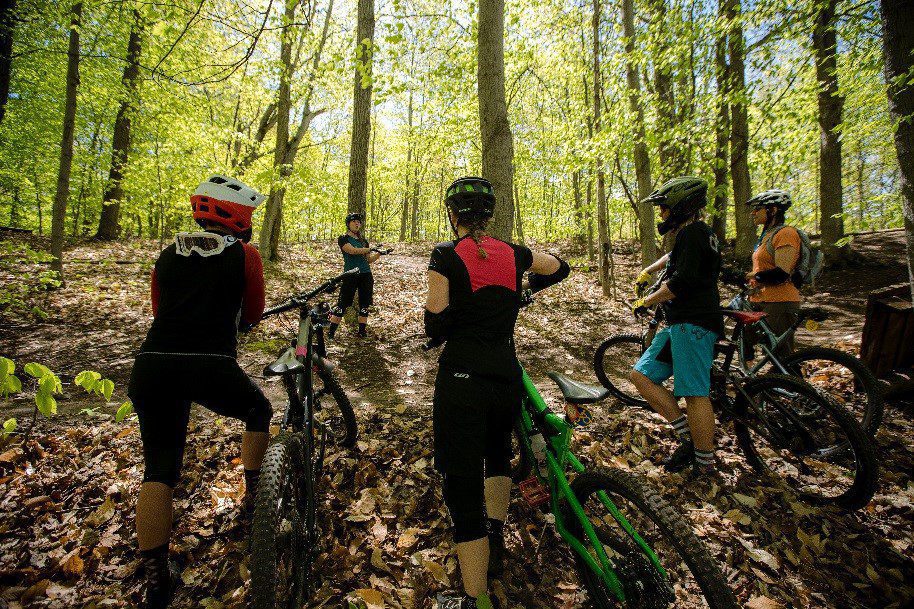 Recovery is a priority and necessity for Charlotte in both her personal and professional life. She understands the importance of listening to her body when it seeks rejuvenation and a visit to Scandinave Spa Blue Mountain is part of that recovery process.
Although Charlotte's biking experiences are entirely in nature, her fast pace lifestyle leaves little time to stop and bathe in the natural surroundings. This Scandinave spa ambassador visits the spa to slow down and take time some "minii time" to rejuvenate.
Your body is greatest teacher, it will teach and remind you when some much-needed replenishing and rejuvenation is required.
Take some time for yourself, to revive your body and mind in a tranquil environment nestled in the heart of nature.  Honour and enjoy the silence as you disconnect, then reconnect with yourself at Scandinave Spa Blue Mountain.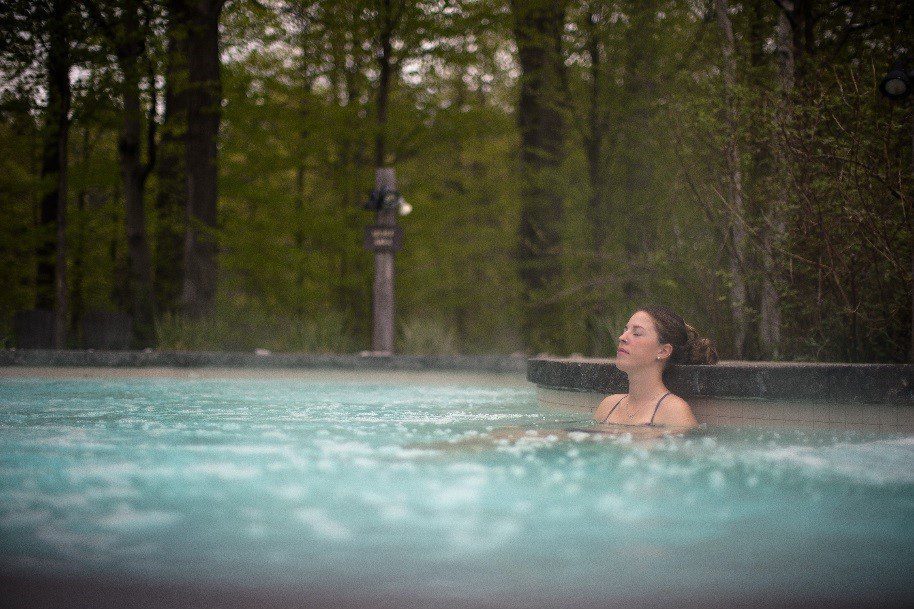 NOTE: Charlotte Batty is a certified downhill mountain bike coach. If you are interested in mountain biking experiences, please be sure to plan your ride with proper gear, equipment and guidance.
The Road to Wellness video series promotes local celebrities, business owners and national athletes who value Scandinave Spa's health and wellness experience. The videos focus on individual stories about work, play & wellness balance, the benefits of Scandinave Spa and living in the South Georgian Bay region.
Follow our entire Road to Wellness Series: