Visitors to Scandinave Spa Blue Mountain can see and feel the therapeutic properties water has to offer. They know this when they slip into the renowned Scandinavian Baths and immediately feel their stresses melt away, dispersing like water droplets in a river.
Hydrotherapy is a key practice at Scandinave Spa Blue Mountain; the age-old Finnish tradition which utilizes hot and cold waters to elicit specific reactions in the body can not only be felt but seen as well. The Baths are home to thermal and Nordic waterfalls, where visitors have the opportunity soothe their skin and achy muscles in the calming falls. Guests also experience stress relief when they focus on the meditative qualities of the mesmerizing, cascading water gently falling to the Baths below. Waterfalls are a wonderful remedy for your mind, body and soul.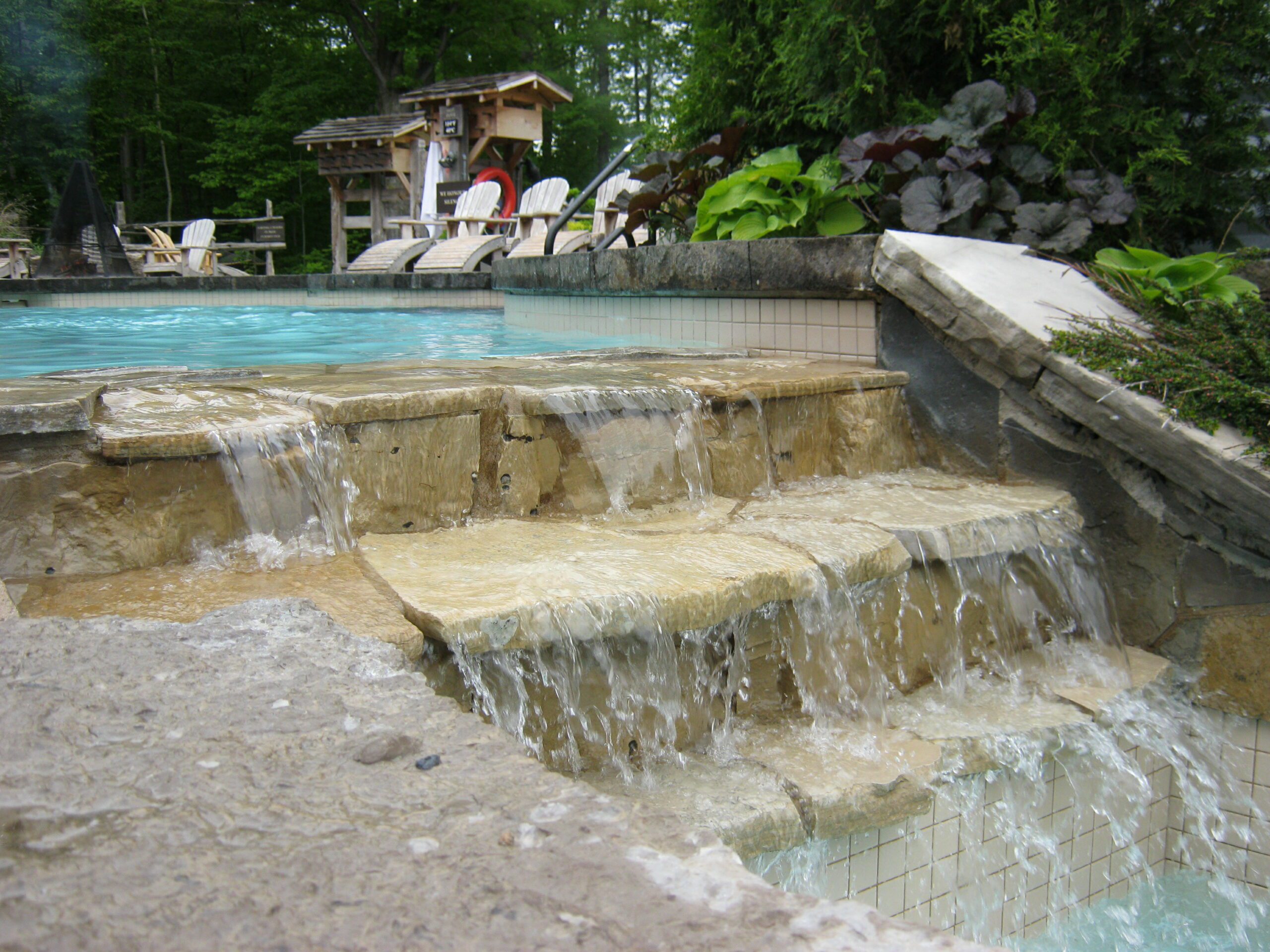 So why is 'waterfalling' (an affectionate term referring to the act of visiting waterfalls) so appealing and beneficial for your health and level of relaxation? For starters, flowing waters have a strong connection to meditation, cleansing the mind with their hypnotic sounds. Not to mention that a healthy flow of water supports our very existence as well as a variety of other life forms and vegetation. Finally, visiting a waterfall usually requires walking or a short hike to get to the falls, often leading you on a path less travelled and offering an opportunity to explore the outdoors.
Springtime is the ideal time to get out, shake off the winter blues and given the winter melt, it's the perfect time to feel the rush of thundering water flowing in a spectacular display over the local limestone cliffs of the Niagara Escarpment.
Hogg's Falls, Grey County Waterfall Tour. Photo credit www.VisitGrey.ca
Why not extend your stay in the area and spend a couple of days seeing, hearing and maybe even slipping under a few natural waterfalls once you've completed your visit to the spa? Scandinave Spa Blue Mountain is situated in close proximity to eleven waterfalls scattered throughout the local countryside….making it the perfect location for 'waterfalling'.
Start your spring waterfall mini vacation by booking a mid-week getaway package. Then start planning to enjoy the calming effects of water both in and around Scandinave Spa Blue Mountain. The self-guided Grey County Waterfall Tour highlights 150 km of waterfall tour routes and all eleven waterfalls in the area.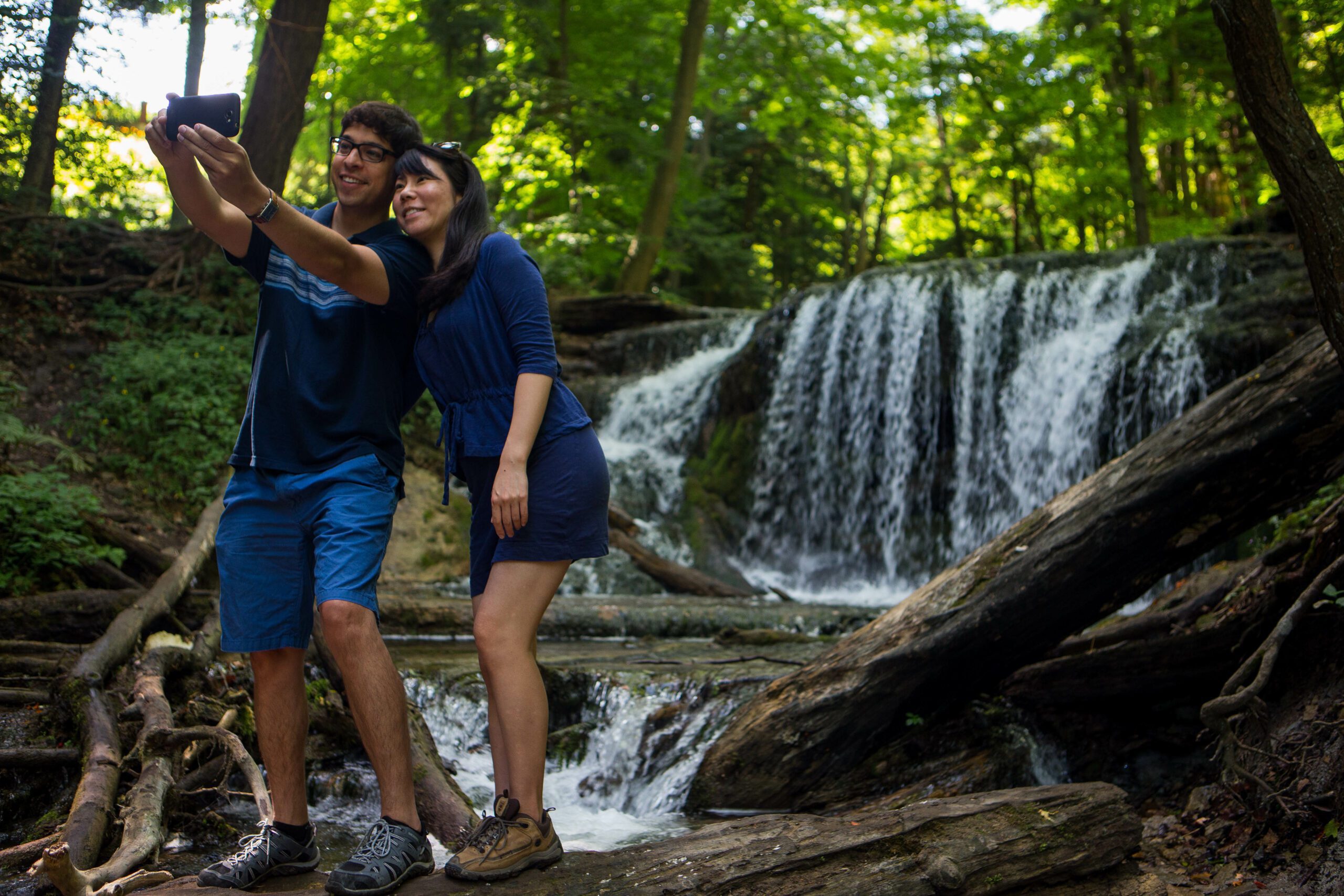 Weavers Creek Falls. Grey County Waterfall Tour. Photo credit to www.visitgrey.ca
Here are some highlights:
Experience Hoggs Falls (in between Eugenia and Flesherton). Considered one of Grey County's best-kept secrets, Hoggs Falls are tucked away a mere two-minute walk from the Lower Valley Road near Flesherton. Named for William Hogg, the waters of the Boyne River tumble seven metres in this woodland setting.
Enjoy nature, art and good eats with a stop at Eugenia Falls in the Beaver Valley. Dramatic Eugenia Falls plunges 30 metres over the escarpment, into the Cuckoo Valley. Located beside Eugenia Falls, Infinite Glassworks Gallery features hand-blown glass and jewellery, and a wide selection of contemporary art and fine crafts from regional artists. Across the road, the Eugenia Falls Emporium's Beaver River Grill serves up not-to-be-missed burgers and fries as well as ice cream and old-fashioned candy. If you're looking for more of a sit-down style meal with flair, the Flying Chestnut serves fresh, organic fair in an eclectic bistro setting.
Travel to Owen Sound and visit four local waterfalls. The Sydenham River crashes 18 meters over the limestone cliffs at Inglis Falls and then meanders through Harrison Park, home to ancient trees, walking paths and Weavers Creek Falls. Tucked behind the pool, and accessible by a boardwalk, this waterfall is tiny but the location is picturesque. On the west edge of the city, visitors will find Jones Falls via a short 1 km hike on the Bruce Trail through the Pottowatami Conservation Area. Finally, just north of town, don your hiking boots for a rigorous .8 km hike through the Indian Falls Conservation Area to the scenic 15-metre horseshoe-shaped Indian Falls.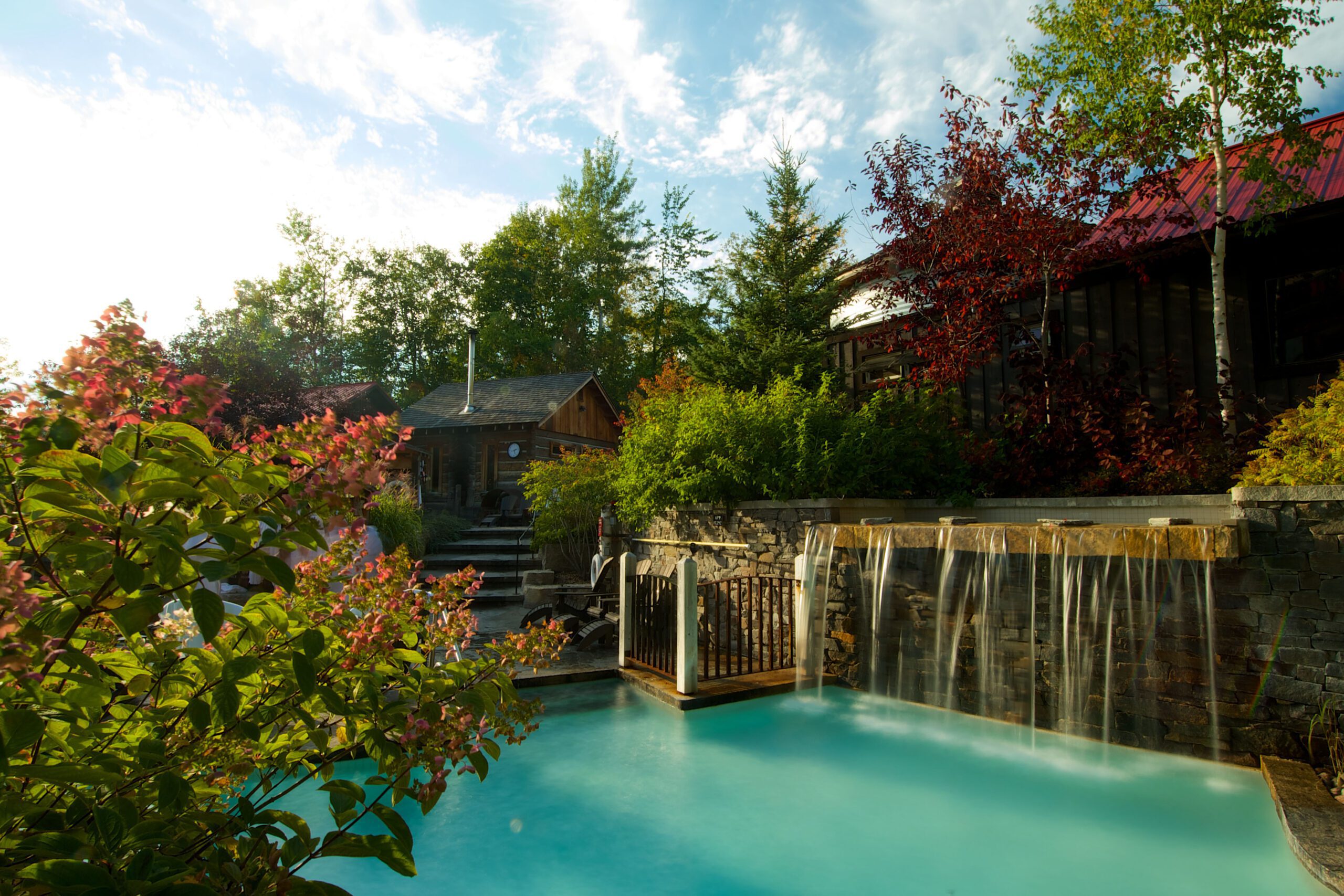 When it comes to the benefits of water, nature truly does know best, so why not experience extended hydrotherapy benefits by slipping a copy of the Grey County Waterfall Tour brochure into your bag and enjoying the continued calming effects of water in and around Scandinave Spa Blue Mountain during your next visit.