Ahhhhh summer.  It's that time of year to work less, enjoy family vacations and spend more time with friends on the patio.  Likewise, it's the season for some well deserved 'me time'; lounging in a hammock, getting lost in a good book or mastering the simple art of sleeping in. When trying to schedule a whole summer of activities into just a few weeks, it's important to check in with yourself, remembering to slow down and recharge. Scandinave Spa Blue Mountain offers the perfect way to renew, unwind and escape this summer.
Instead of rushing here early for opening hours which will disrupt your art of sleeping in and occasionally cause you to face lineups and wait lists; plan an evening visit to the Spa.
5 Reasons Scandinave Spa is Better at Night 
– Golden Sunlight
– Cooler temperatures
– Quieter
– Time to uncover local hidden treasures during the day
– Prepares your body for sleep after an active day
Summer evenings pair well with unique, one-of-a-kind local experiences. There are so many exciting places to visit and explore in the area. To make it effortless for you to find your summer night serenity, we have developed an example of a relaxing mid-week itinerary.
Your outing is best experienced with an arrival in the Blue Mountains/Grey County region around noon.  Pack a picnic lunch or start your trip with incredible homemade treats from the infamous local's hangout, the Ravenna Country Market. For those that don't enjoy the dirt roads less travelled, stop by the Thornbury Bakery and load up your picnic basket with croissants, salads and sandwiches.
Note: There are some gravel roads on this adventure…. sometimes you have to get your car a little dusty to find the best-hidden treasures.
Summer Stop #1: Bruce Trail Hiking, Caving and Forest Bathing – Metcalfe Rock

GPS Address: 415400-, 415598 10 Line, Ravenna, Ontario | Map Link | Trail Map
A little off the main road, this is one of the region's most popular rock climbing areas.  Metcalfe Rock has rugged Bruce Trail hiking with escarpment rock faces and natural crevice caves. When you arrive, you can simply park and take a short walk on the trail to discover the caves and cliff face or you can continue along the Bruce Trail and loop back to your car. Take a copy of the map (see the red loop) with you. It's definitely worth exploring and the perfect place to practice the fine art of Forest Bathing. Not to be mistaken as simply a hike, Forest Bathing involves taking your time, walking slowly through the forest, bathing and opening all of your senses, connecting and bridging the gap between yourself and nature.  Forest Bathing is scientifically proven to relieve stress and over time have a powerful impact on your well-being, improving your overall wellness. We suggest you allow one hour for the hike and an additional hour to explore/bathe. As always, wear proper hiking shoes, bring water, a headlamp and bug spray.
Address: 415763 10th Line, RR1, The Blue Mountains, Ontario | Map Link
Relax and tantalize your taste buds over samples of cold-climate wines while enjoying the stunning views of the Beaver Valley and Georgian Bay at The Roost Vineyard and Winery.  The region's newest craft winery is located on a picturesque hilltop near Ravenna, just down the road from your hike at Metcalfe Rock. Unwind comfortably on their patio couches, basking in the warm sun and sipping refreshing wines. The Roost Winery owners Michael and Jessica are proud to tell their story of mastering the art of growing and fermenting cold climate grapes into delicious wines.  Their winery has been described as "unpretentious in a chic country setting" by lifestyle blogger Jennifer Weatherhead Harrington. Order The Roost's charcuterie plate to nibble on while tasting; you won't be disappointed.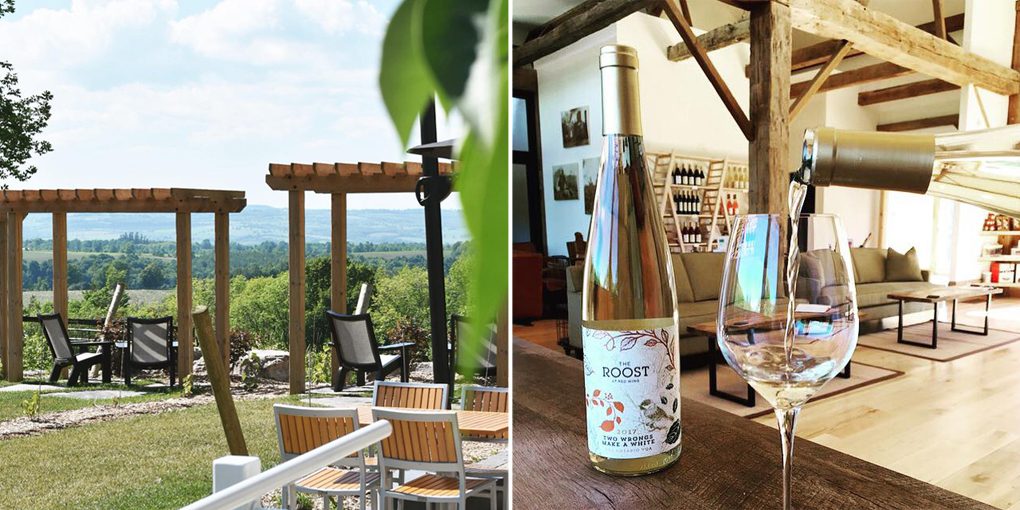 Address: 6 Bruce St N, Thornbury, Ontario | Map Link
After wine tasting at Roost, head north to Thornbury for a sweet frozen treat at an all-time favourite ice cream shop, the Pom Pom Treat Hut.  This hip little hang out has an infinite number of ways to customize your cone or try one of their featured homemade popsicles, 'Wheelie Pops'.  Stay for a round of ping pong or take on the local kids in a game of x's and o's on the sidewalk.
Summer Stop #4: Check in to Your Accommodations
Perfectly paired for this trip is either the Craigleith Manor B&B or the Heathcote Haven B&B, both proud partners of Scandinave Spa Blue Mountain.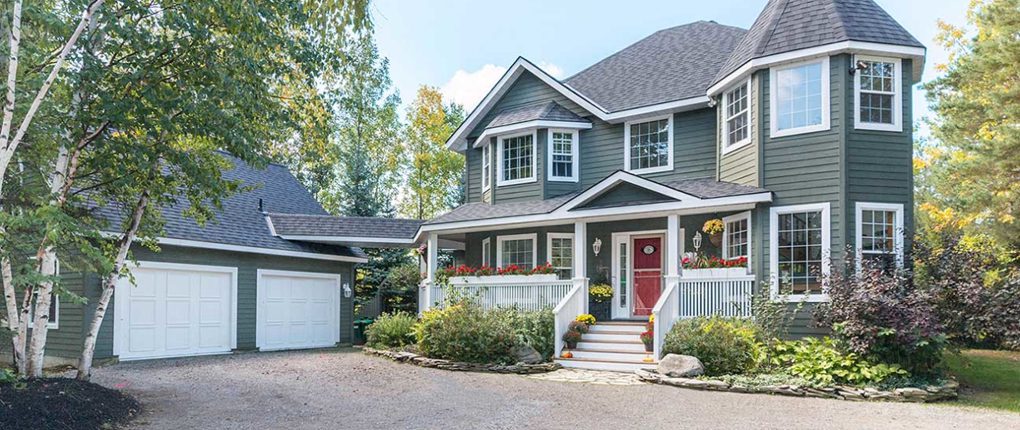 Guy and Craig have created a warm and inviting retreat, a combination of Victorian country charm on the outside and modern urban chic on the inside. Your overnight stay at Craigleith Manor will most definitely be both enjoyable and memorable. These gracious hosts have been accommodating Scandinave Guests since February 2015 and recently achieved a milestone of providing welcoming hospitality to over 1000 of the Spa's Guests. Only a 10-minute drive from Scandinave Spa this B&B is a great compliment to your visit, both relaxing and conveniently close.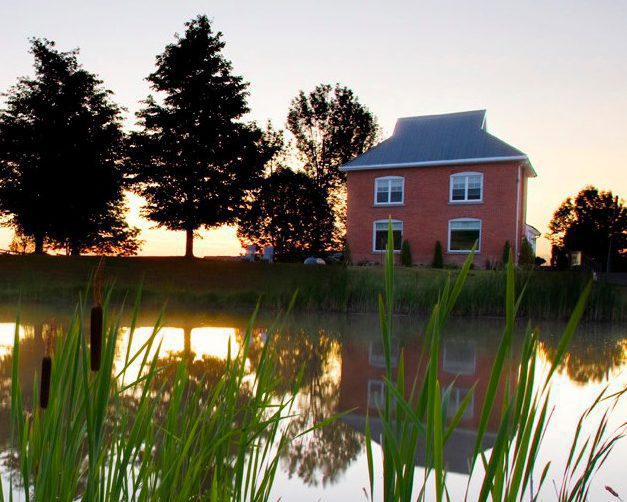 Situated just outside the quaint village of Heathcote is a charming countryside bed and breakfast. Heathcote Haven overlooks the Beaver Valley with fields, hills and horses in every direction. A proud partner since December 2011, Jocelyn takes great pride in providing her guests with a wonderful "home away from home" experience.
Check in with your host, get settled into your room and aim to be at Scandinave Spa by 5:30-6:00 pm.
Address: 152 Grey County Rd 21, The Blue Mountains, Ontario | Map Link
After exploring all day, your evening of rejuvenation starts now with a registered massage treatment or simply easing into a relaxation routine in our Scandinavian Baths.   Follow the Scandinavian hydrotherapy process of hot-cold-relax-repeat to achieve the ultimate state of refreshed and renewed.  This age-old tradition begins with spending ten to fifteen minutes warming up in either the hot Baths or one of the three saunas; eucalyptus steam, Finnish or infrared. Next, a ten-second shock with a cool rinse, cold Baths plunge or quick submerge in the Nordic waterfall. Before repeating the cycle, relax in a solarium, beside the outdoor fireplaces or in a hammock for ten to fifteen minutes.  Staying until close at 9 pm will allow you to experience several relaxation circuits, plus offer the best ambience in the evening light.
After your visit to Scandinave Spa return to your B&B and have the best sleep, having achieved your summer night serenity.  The next morning, after your artistically prepared breakfast, continue exploring the region or meander back home.
Driving home you will reminisce and relive the tranquil escape you just experienced. Take that time to thank yourself for scheduling some well deserved "me-time", taking a moment of gratitude and calmness before getting back to the daily routine.
Click the map above for an interactive map of the locations listed above.
Trip Tips 
– Book your evening massage as soon as you have chosen a date for your visit. Please call one of our Guest Service Agents at 1-877-988-8484 for availability and to book.
– If you can't stay overnight, this trip can be done in a day if you are located close by.
– Familiarize yourself with the Google map links above before arrival.
– Always watch the weather when exploring outdoors.
– Pack a cooler to keep delicious local purchases fresh and cold throughout the day.
– Hydrate. Refresh.