We all know about Valentine's Day – and how it's traditionally a day for couples. And indeed, February 14 continues to be a great day to celebrate the romantic partner in your life (particularly at the Scandinave Spa Whistler).
But we all have other loved ones besides boyfriends, girlfriends, husbands and wives. Perhaps that is why Leslie Knope, from the TV series Parks and Rec, created a holiday that is today called Galentine's Day. Galentine's Day is traditionally (well, since 2010) celebrated on February 13, or Valentine's Day Eve.
As Leslie herself explains on the show:
 "Oh, it's only the best day of the year. Every February 13th, my lady friends and I leave our husbands and our boyfriends at home, and we just come and kick it, breakfast-style. Ladies celebrating ladies. It's like Lilith Fair, minus the angst."
Galentine's Day is essentially the same as Valentine's Day, but instead of worrying about what to get for your significant other, on Galentine's Day we celebrate the love we have for our best girlfriends, gal pals, sisters, and lady friends—you know, the folks who make our life complete.
There really is no better place to celebrate Galentine's Day than at the Scandianave Spa. Here's how to celebrate this somewhat unofficial, but 100% enjoyable holiday with your lady besties.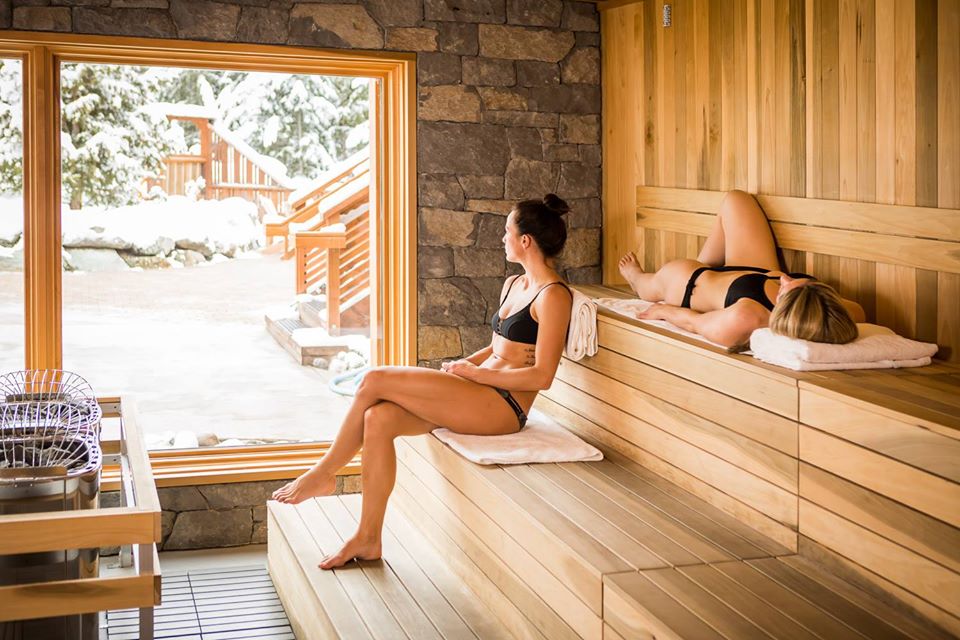 Indulge In A "Couple's" Massage
You don't need to be in a relationship to enjoy a couple's massage. We call them duo massages because you're free to book one in with whoever you want. We see bookings with friends, family and partners in a relationship. A duo massage with your gal pal will let you start your spa day together in the most relaxing way possible.
Wear Matching Outfits
Yes, our fluffy white robes are just as comfortable as they look. You and your friends can snuggle up in yours as you lounge by the fire, kick back in a hammock, or catch some much needed zzz's in a solarium. Robe rentals are included with all massages, or you can rent one for $13 +tax.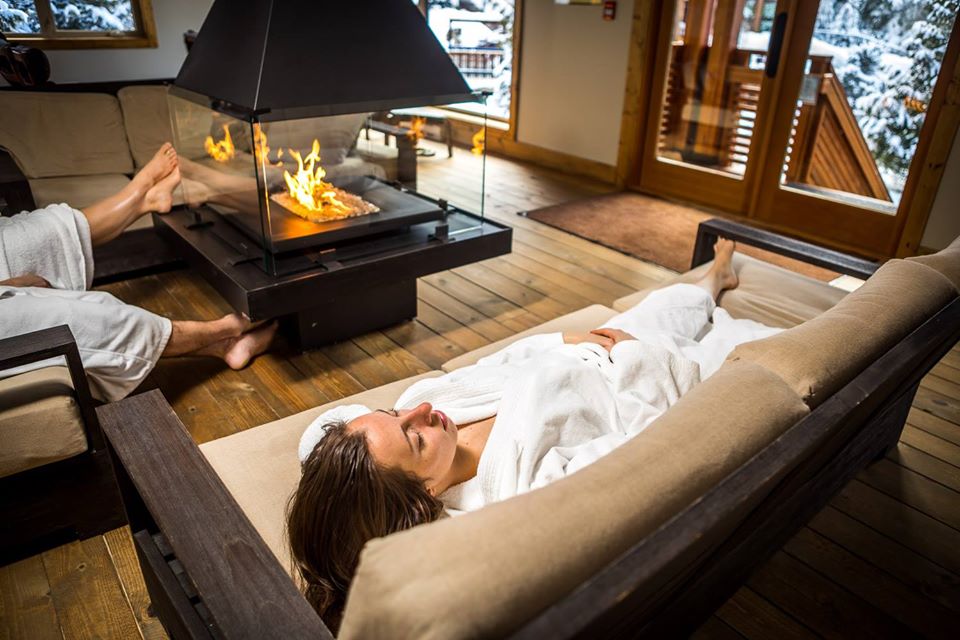 Catch Up Over A Cuppa Joe
The spa grounds are a chat free zone to help you relax completely, but our one site café is the perfect place to catch up with friends. Serving up snacks and a variety of steamy drinks, a break in the café offers the opportunity to chat and fuel up before heading back into the pools.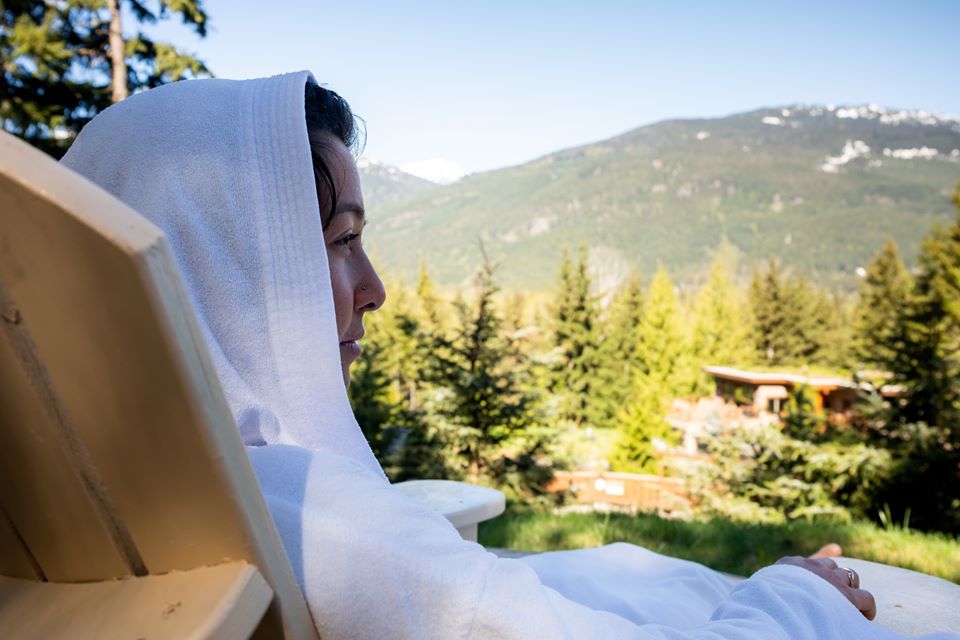 Prep For An Evening Out
Planning on celebrating into the night? You can prep together after your day of relaxation. Our change rooms come equipped with shampoo, conditioner, lotion, hairdryers and even makeup removing pads. The best part? You'll leave looking fresh and relaxed from a day of self-care with your best friends.
To make the day even sweeter the 13th falls just before our peak season rates take effect on the 14th. You can put the money you save towards drinks or dinner to cap off your day of relaxation.
We haven't forgotten about all you love birds out there. We're open on the 14th for you to spend a romantic day of relaxation together. If you can't make it on the day our gift cards make better presents than flowers, cards, or chocolate!