It has been a long day of riding my bike with my guests from Mexico City with the temperature spiking at around 32 degrees C. We start the last descent of the day which flows down granite rock faces for over 500 vertical m. before depositing us onto the shores of Green Lake. My hands, elbows and wrists are sore from our 6-hour day and the rest of the crew is also feeling the effects of the long day we have spent hitting some incredible trails that weave throughout the Whistler Valley.
One of the crew asks me if we should now go for a beer on a patio to celebrate our incredible day and I suggest something a little different. Years ago I would have automatically headed to anyone of the incredible patios in town for a beer but now I have a better solution to help end the perfect day. A visit to the Scandinave Spa Whistler.
I have been living in Whistler since 1987 and have immersed myself in a physical lifestyle for over 30 years, 365 days a year. Whether on a mountain bike, skis, foot, paddleboard and occasionally in the air, unintentionally. Needless to say, I possess a few scars, broken bones, snapped ligaments, replaced joints along with a fine selection of medical hardware to keep me rolling.
Having been diagnosed with Rheumatoid Arthritis (RA), 12 years ago following hip replacement surgery I have been a test pilot for various drugs and treatments. The best way I find to keep going is regular visits to the Scandinave Spa Whistler which is a short hop from my house in Spruce Grove. It helps me flush my system and dramatically reduce the inflammation and pain associated with ripping along on my Mountain Bike for a few hours or plummeting through deep snow in the trees.
Back when the Spa was being built, I was out for a ride and ran into Pierre Brisson along with his architect on the project. I was curious about the build and wondered if there was a market for this experience in Whistler as passive leisure was just starting to get some traction in this Type A town. Wellness and yoga were beginning to take off and it seemed to me like the timing was right for this just before the 2010 Winter Games and I was looking forward to trying it out.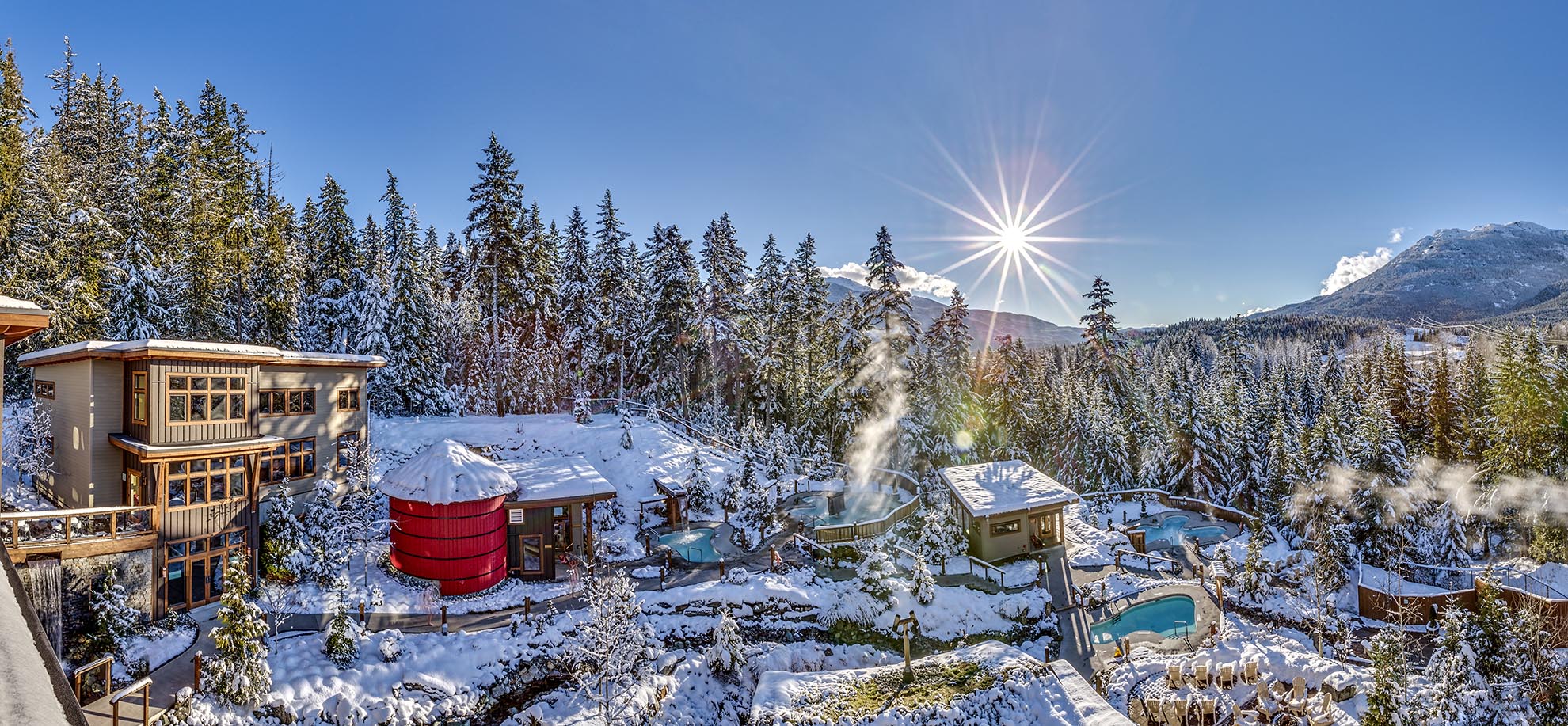 Needless to say, I was thrilled with the final result and when the Spa opened, I became a huge fan.
I found that walking over from my home was a short 5-minute stroll and that the experience, staff and thoughtful design made for a very relaxing and refreshing addition to my active, daily routine.
Before long I purchased my first monthly pass in the Spring of 2010 and have had a yearly pass for the last 10 years. This has made a significant upgrade to my life in Whistler and I find that with regular visits to the Spa the amount of unhealthy anti-inflammatory drugs I have to ingest is minimal. It also allows me a chance to relax and reflect on the days challenges and successes and come up with creative solutions to some of the issues we all face each and every day.
I also was happy not to have to buy and install a steam bath and hot tub at my house as an alternative as it would have cost me over $30,000 to do this along with all the maintenance and power costs which was an option I was looking at. This allowed me to enjoy the benefits of hydrotherapy at a fraction of the cost of a home set-up which I have introduced many friends and colleagues to in town.
I own a company in Whistler which revolves around Mountain Biking. Whistler Bike Guide is an exclusive Guiding business that takes people from all over the world on the incredible trails around the Sea to Sky region in small and private groups. I have been operating Whistler Bike Guide since 1990 where we started off with the corridors first guidebook.
I end up riding about 5-6 days a week and the Spa has been a blessing in providing a great option for recovery each day after spending hours riding around the tough and technical MTB trails in Whistler. Honestly, I don't think I would be guiding if I did not have this performance-enhancing experience to help me freshen up each day. Our guests also love the option of ending their riding day with a steam, cold plunge, sauna, hot tub and massage. Who wouldn't?
With the onset of COVID-19 back in March the spa was closed for over 3 months. Needless to say, I was a bit dismayed but understood their position and was very happy to hear that they were working on new operating procedures that would provide guests peace of mind and a safe, relaxing environment. I was pleasantly surprised when I received an email stating they would be opening in the later part of July.
When I first stepped inside the Spa I noticed that they had thought of everything. They had a great sign in system hooked up to iPads. They had PPE for all the staff and new operating rules which respected physical distancing and recommended protocols.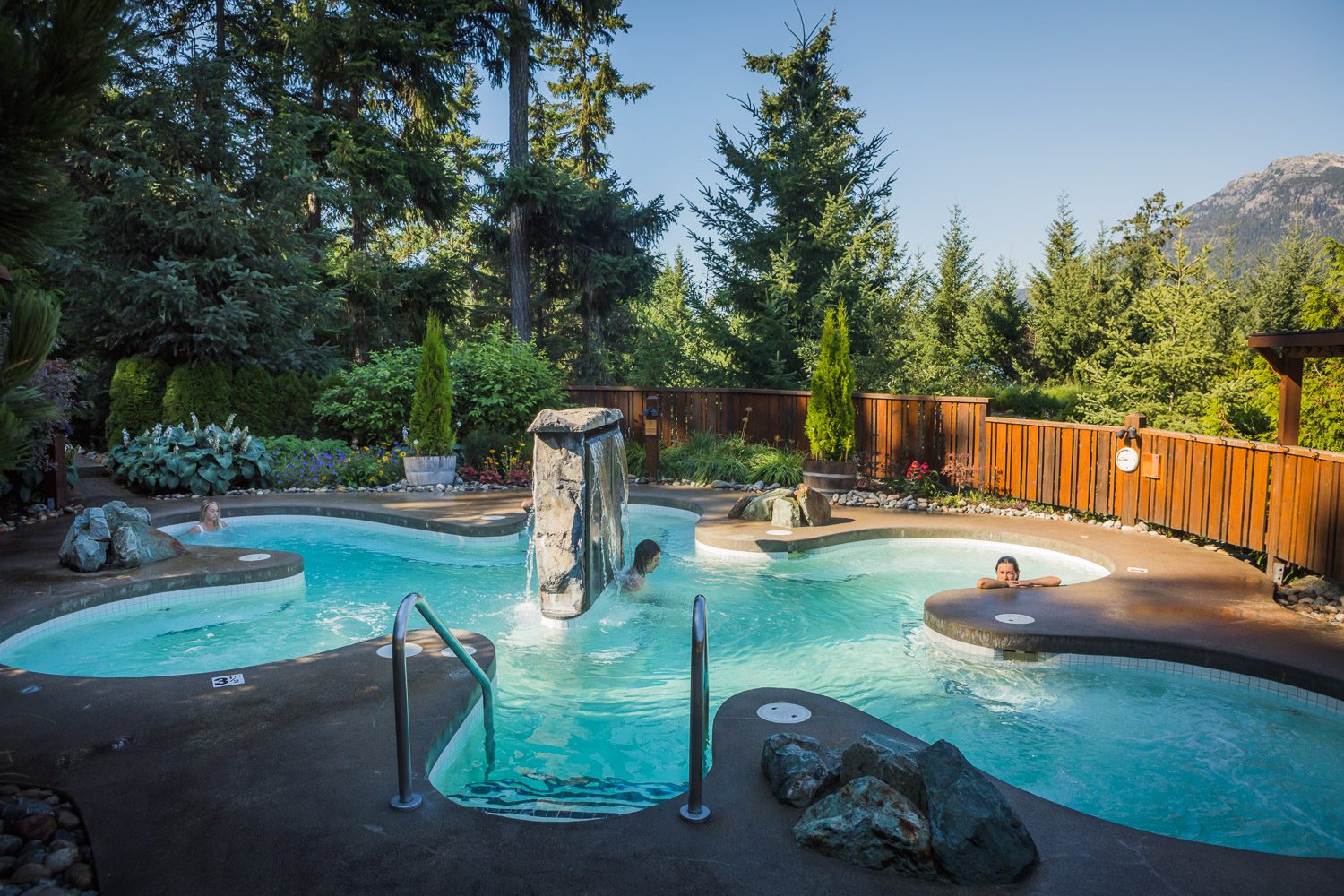 The staff were well trained on the new procedures and I felt incredibly safe with the reduced capacity and cleaning procedures that are now in place. Great job being done by the whole team and I am very happy that my healing sanctuary is back online.
---
To learn more about the COVID-19 protocols put in place to keep you safe visit scandinave.com/whistler/en/covid. With the reduced capacity we highly recommend booking a massage as it guarantees your entry when you arrive in time for your treatment.