DISCOVER OUR COAST TO COAST UPDATED CALENDAR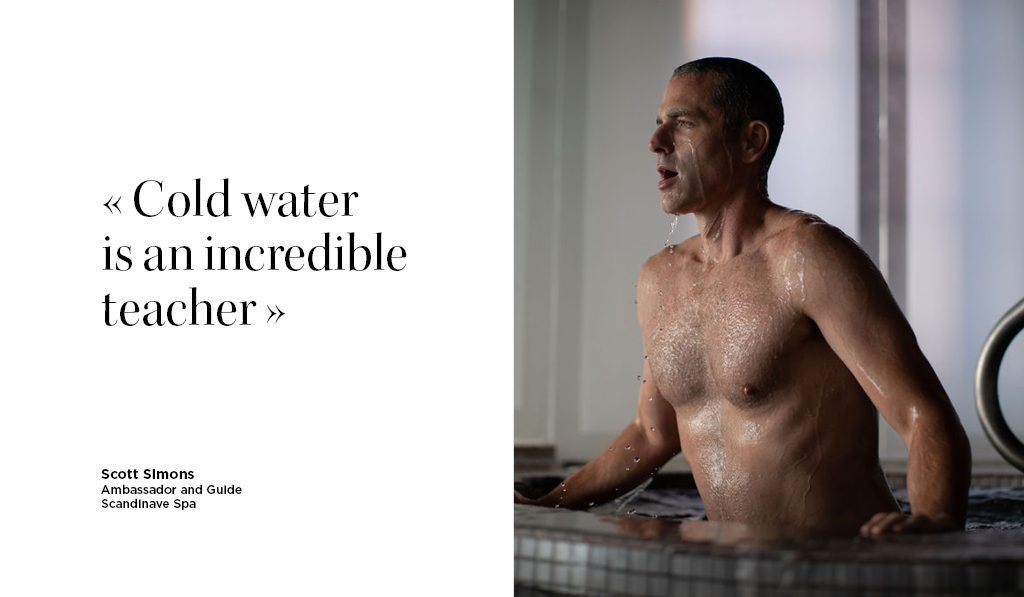 The ambassadors will help guests navigate the facilities and get the most out of their spa journey. Scott Simons, our first ambassador and first official hydrotherapy guide, will lead this new series of guided experiences offered in August at Scandinave Spa Vieux-Montréal and Scandinave Spa Mont-Tremblant. Discover this personal and immersive exploration into the world of hydrotherapy for the first time on August 9 and 23 in the centre of the historic district, and on August 12 and 24 in the heart of the Laurentian Forest.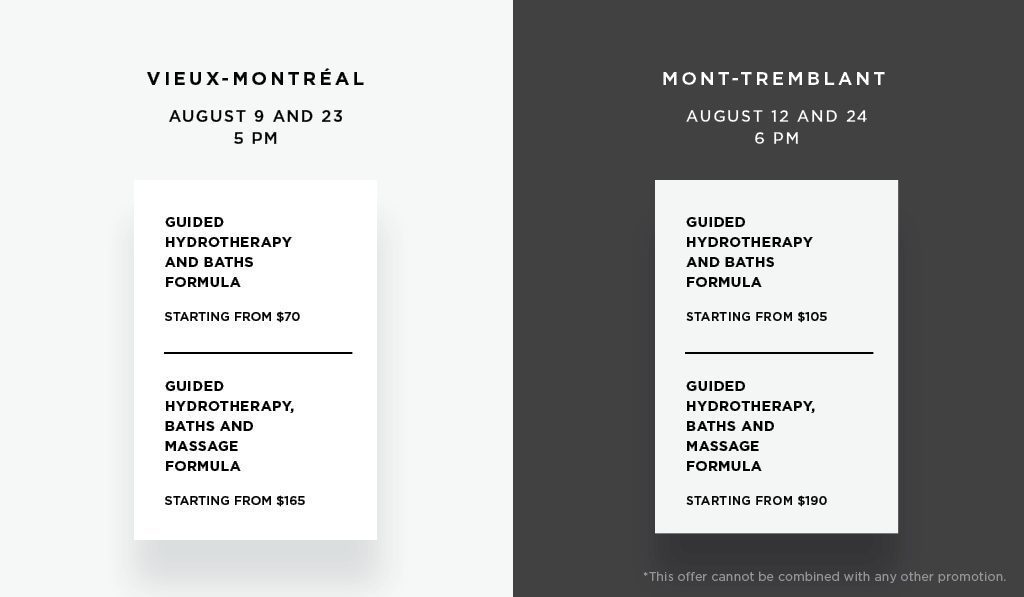 Enjoy hydrotherapy to its fullest
Guests will be encouraged to be adventurous and follow Scott's lead as he shares the virtues of embracing extreme temperatures in a journey towards wellness. As the group moves from hot and then cold features Scott will share how to control breathing and respect optimal immersion times for maximum health benefits. Afterwards a group meditation will close the hydrotherapy, an ideal time for the body to integrate the physical gains from the thermal therapy while letting the nervous system settle and the mind to centre on the present moment. The combination of the guided hydrotherapy and meditation will allow guests to fully experience the immersive and intense journey of the Scandinavian baths, an experience that requires more concentration and courage than one might think…
Since the opening of Scandinave Spa Mont-Tremblant in 1999, it has been observed that is sometimes difficult for guests to completely let go. "Putting away your devices and not checking in for several hours as well as respecting the immersion times in hot and then cold installations represents a challenge for many of us, let's face it!" exclaims Claudine, Communications Advisor and employee of six years.
The benefits of hydrotherapy increase when the circuit is followed properly and the guided experience maximizes the time invested. After this introductory session, guests, in a state of advanced relaxation, can continue their spa journey as they wish with massage therapy or with more unstructured time in the Scandinavian baths so they can unwind further.
Hydrotherapy rests and energizes the body

Step 1.
Hot. 15 minutes: Raising the body's temperature dilates the blood vessels on the surface of the skin, reduces blood pressure, and increases blood flow to the skin and muscles, thus initiating a state of calmness and introspection
Step 2.
Cold. 20 seconds: Immersion in cold water follows the hot installations. This stage closes the pores in the skin, trapping previously absorbed heat, and increases blood pressure, to help the body flush out toxins and the muscles to release tension. The body's lively reaction to the shock of cold water results in a deeper relaxation. Racing minds are halted, and our body can focus on the present moment to recover.
Step 3.
Relaxation. 15 minutes: Treat the body and mind to a period of doing nothing except relaxing on heated benches, in solariums, hammocks and other areas kept at a pleasant medium temperature. During this final stage, rest helps the body restore blood circulation and heart rate. This is a good opportunity to embrace meditation; the mind, usually brimming with thoughts is relatively clear immediately the bracing shock of the cold water immersion done just before.

An exclusive added value to Scandinave Spa
The number of places is limited to 15 people per session to offer an intimate experience. Are you a member? Access to this program is free and is now part of the benefits of your membership. Stay tuned for more seasonal schedules unveiled on our platforms regularly.
Who is
Scott Simons
, your hydrotherapy guide?
Since 2002, Scott's mission has been to inspire the daily practice of health and wellness. He offers over 2000 hours of training as a yoga teacher, meditation teacher, health coach and personal trainer. We are happy to count him among our national ambassadors and as our first official hydrotherapy guide.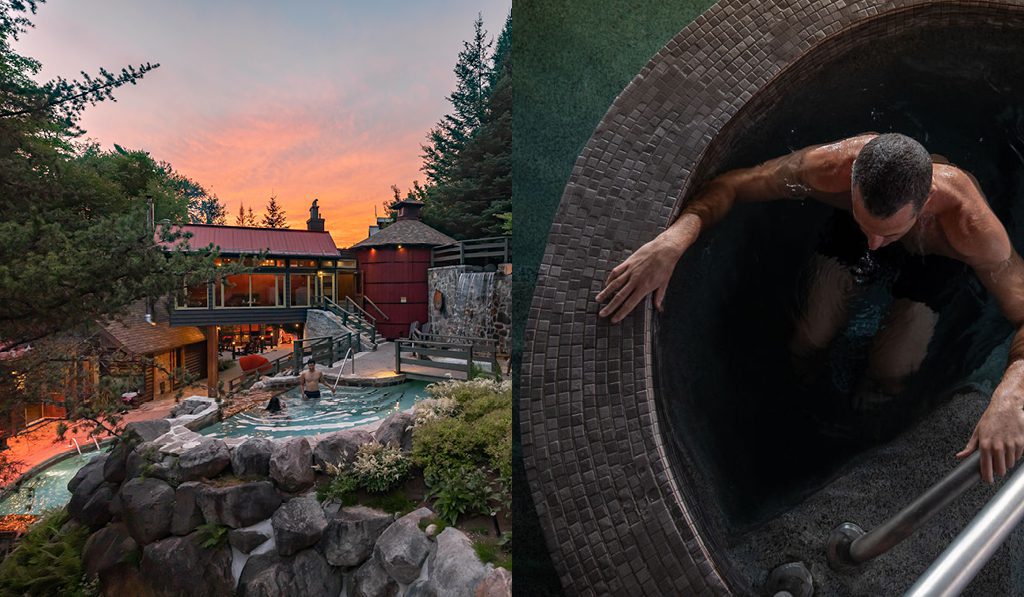 About Groupe Scandinave Spa 
Journey to Scandinave Spa's iconic destinations and have an adventure in wellness with hydrotherapy and massage therapy in some of Canada's most spectacular settings. Scandinave Spa takes your relaxation further with complete silence and digital detox. Only in Whistler, Mont Tremblant, Vieux-Montreal and Blue Mountain, open 365 days a year, rain or shine. Explore further at scandinave.com or follow #scandinavespa.