I reach the spa with a heavy mind. The past few weeks have seen the mountains rumble, and like many Sea-to-Sky locals, the effects of recent avalanches have hit me close to home. I'm ragged from bad news.
This is my first visit to the spa during the pandemic. Normally the Scandinavian baths are part of my routine, but I've been reluctant to incorporate indoor spaces into my new normal. At check-in, I receive a briefing on exposure control and have a chance to ask questions. I'm comforted learning there haven't been any outbreaks linked to the spa.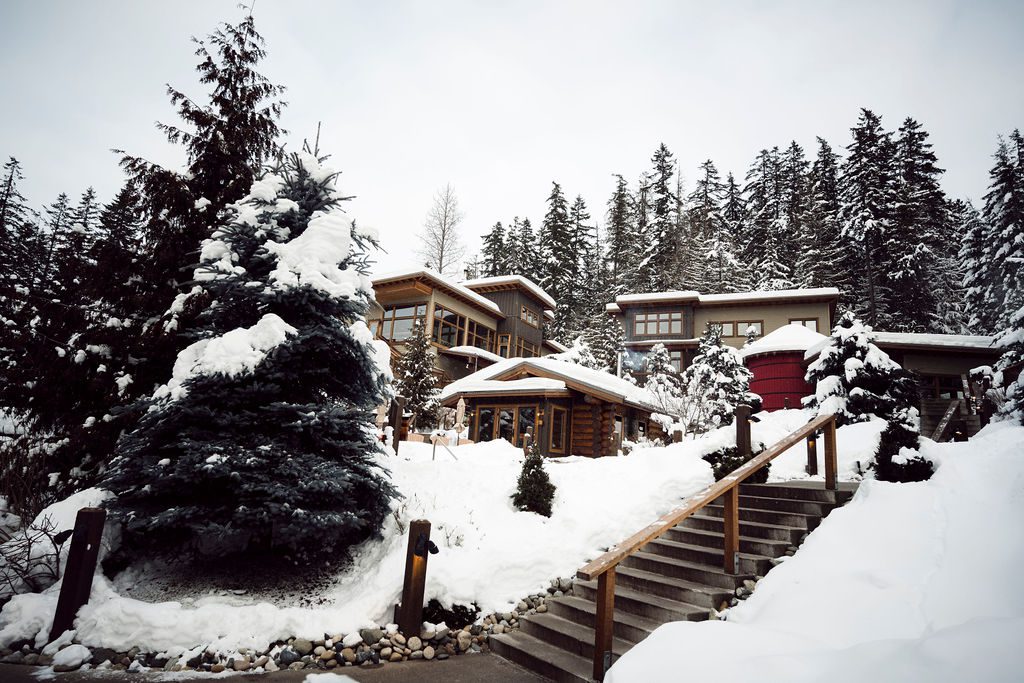 I'm stiff walking into the grotto of the baths. Usually, by this point, I feel anticipation, the breath of the spruce, the stripping cold of winter air against my skin. Today I hold grief. 'Trust the process,' I think as I head for the eucalyptus steam room, my favourite of the spa's amenities. 'Set your intent, then abandon any thoughts of the end state. Focus on the movements.'
Resilience lives in routines. It's physical, it's built by repetition. As your body learns movements, your mind finds space. From there, your spirit grows.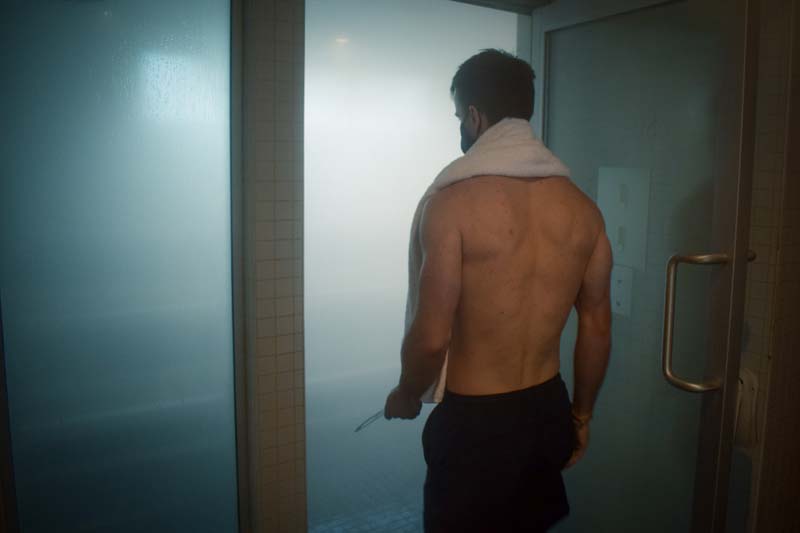 The steam room ramps up- I hear its mechanisms kick to life, feel the increasing heat I associate with the sounds. As I breathe, I envision standing, walking directly out the door into the cold waterfall outside, and standing under the cascading water for a full minute. It's one motion, a present that will smear across a complete rotation of the second hand.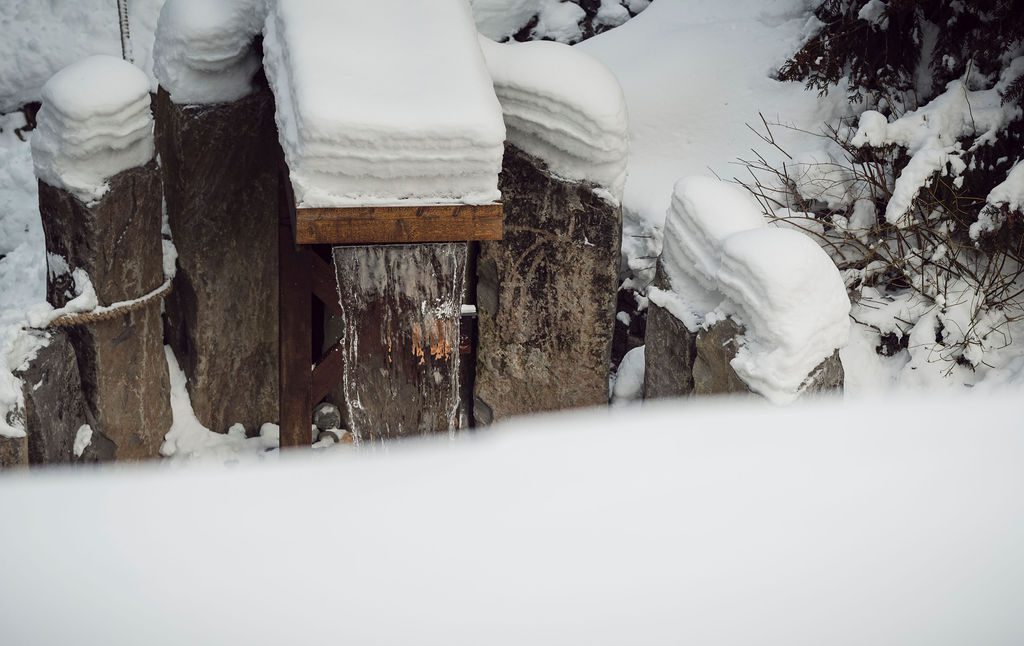 In the cold I feel the sound and fury of the Coast Range. The water pounds my face, but my body knows to stay. My mind is filled with visions of the mountains' violent turns. I'm there for it, I stand tall for the feeling.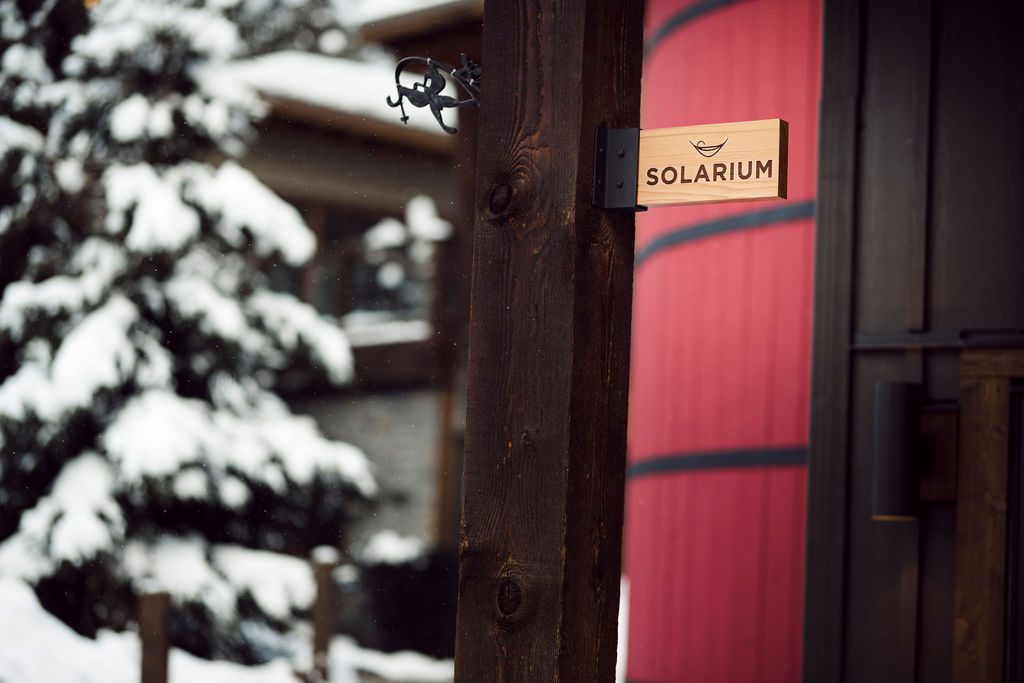 There's one couple in the solarium, and enough recliners have been removed I'm confident I'll maintain two metres distancing through the last stage of this hydrotherapy cycle. I close my eyes, and I'm overwhelmed. I feel the bliss I came here for. For a moment, thoughts stop. Vigilance stops- I'm just being. I feel my eyes dart back and forth as if in a REM cycle, the stage of sleep most conducive to dreaming. I lose fascination with the sensation and it stops.
I spend the remainder of my visit, two more full hydrotherapy cycles, stretching and working on specific aches. These pains are more approachable. I leave knowing I'll return soon, once the wheel has turned again a time or two. Three-month passes to the Scandinave Spa baths are available and as the busy season wanes the time is right for locals to take advantage of the spa. Please stay home if you have been advised to self-isolate, or if you have symptoms of COVID-19. Learn more about the spa's COVID-19 safety protocols here.