Healthy living, healthy lifestyle, healthy choices. This past year has highlighted health above all and it will surely influence the year to come. The team at Scandinave Spa Vieux-Montréal wishes you good health!
Health: at the heart of our DNA
 While good health has sometimes been taken for granted, a priority for many of us will be to maintain or improve our health in 2021. Uncertainty anxiety, and stress have become more common than ever before, for people of all ages. While health has been at the heart of our mission for the past 12 years, massage therapy is now rightfully recognized as a therapeutic treatment that helps to promote and maintain it.
 An essential service within your reach
The benefits of regular physical activity have long been recognized. Meditation and living in the present are being integrated more and more into our lifestyles. Today, the recognition of massage therapy as an essential therapeutic service ultimately advocates for health from a preventive approach.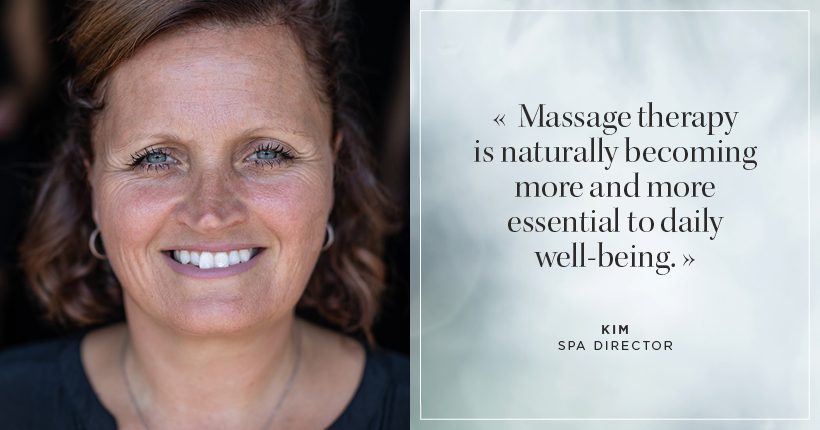 "Nearly 50% of our local clients are getting massages five times a year or more in 2020, which shows massage therapy is naturally becoming more and more essential to daily well-being; whereas a few years ago, it was more of a treat reserved for special occasions, once or twice a year," notes Kim, spa director.
Our free loyalty program
 "When one takes time to plan, there are real savings to be made. If you combine our loyalty program, which is free to sign up for, along with your insurance coverage included in your wellness plan, getting a massage once a month may be more affordable than you think," adds Kim. You will find all the details of our loyalty program here and please do not hesitate to contact us to discuss your situation.
Do not deny yourself the benefits of a massage session provided by a certified professional, until the baths reopen, if you can of course. Our clients' testimonials over the past few months highly speak of the positive impact of a 60-minute massage on morale, something we will especially need in the weeks to come.
Finally, health has also reshaped operations in 2020, with a major overhaul of capacities, workspaces, and internal procedures. For our management team, this past year was an opportunity to push ourselves and join forces to continue to offer you moments of pure relaxation.
Take care of yourself and our team will happily welcome you during the holidays…and in 2021!
The architects of your relaxation experience are:
Kim, Spa Director
Claudine , Marketing Director
Marie-Ève, Spa Experience Supervisor
Élodie, Massage Therapy Supervisor
Erwan, Maintenance Manager
Johanne, Accounting Technician
Audrey, Administrative Assistant
You can…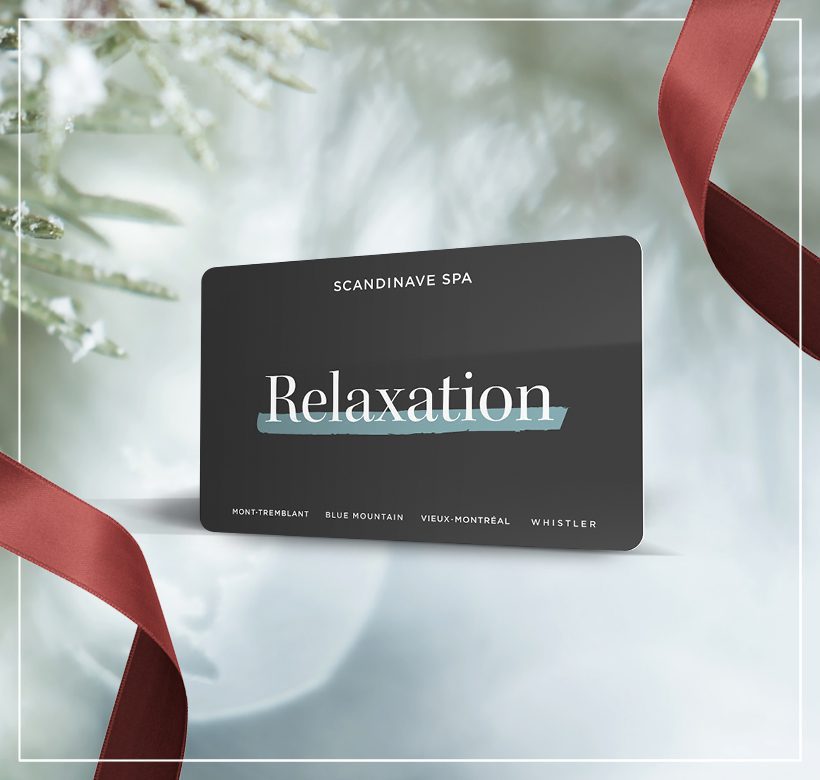 Holiday Schedule
Open every day from 9:30 a.m. to 8:00 p.m.
December 24th. Closing at 5:00 p.m.
December 25th. Closed for massages. Hours of operation for telephone reservations: 10 a.m.-4 p.m., online reservations are always open.
December 31st. Open during regular hours.
January 1st. Open during regular hours.