Coming into the ski season I always want to feel 100 per cent, both physically and mentally. Sometimes that is harder said than done. I spend a good portion of my fall travelling around Canada and Europe on movie tours, showcasing our latest film project from the year before. As a skier and filmmaker, I take great pride and joy in sharing our past season's efforts with friends, fans, and crowds of like-minded people. But the party lifestyle that goes along with it takes a toll on the body and mind.
https://www.instagram.com/p/BzZqAsqhcUL/
When I return home from the fall tour, I find it hard to get back into the rhythm of day to day life. It seems that all I want to do is sleep until noon and chill on the couch for the rest of the day, but I know this is the last thing I need to be doing.
Leading into winter I feel like I have my back against the wall. My days are spent answering emails, running around, organizing trips and equipment for the winter, attending events and trying to get in a few workouts a week and at some point find some time to let the body and mind relax.
There are many things I do to prepare for the season, but one of the most beneficial is taking the time to let my body heal, relax and rejuvenate.
https://www.instagram.com/p/B0i-WjbHhek/
This is where I find The Scandinave Spa comes in and plays a big role. At the end of a long pre-season day, my muscles feel achy and my mind is foggy. I've found the best cure for this is hydrotherapy in complete silence.
Hydrotherapy involves cycles of hot, cold and relaxing experiences with each working together to help heal both body and mind.
For hot you can usually find me in the wood-burning sauna. The dry heat helps me stretch out all my tight muscles and enter a state of relaxation, letting my mind just wander freely. This is where many of my ideas and plans come from.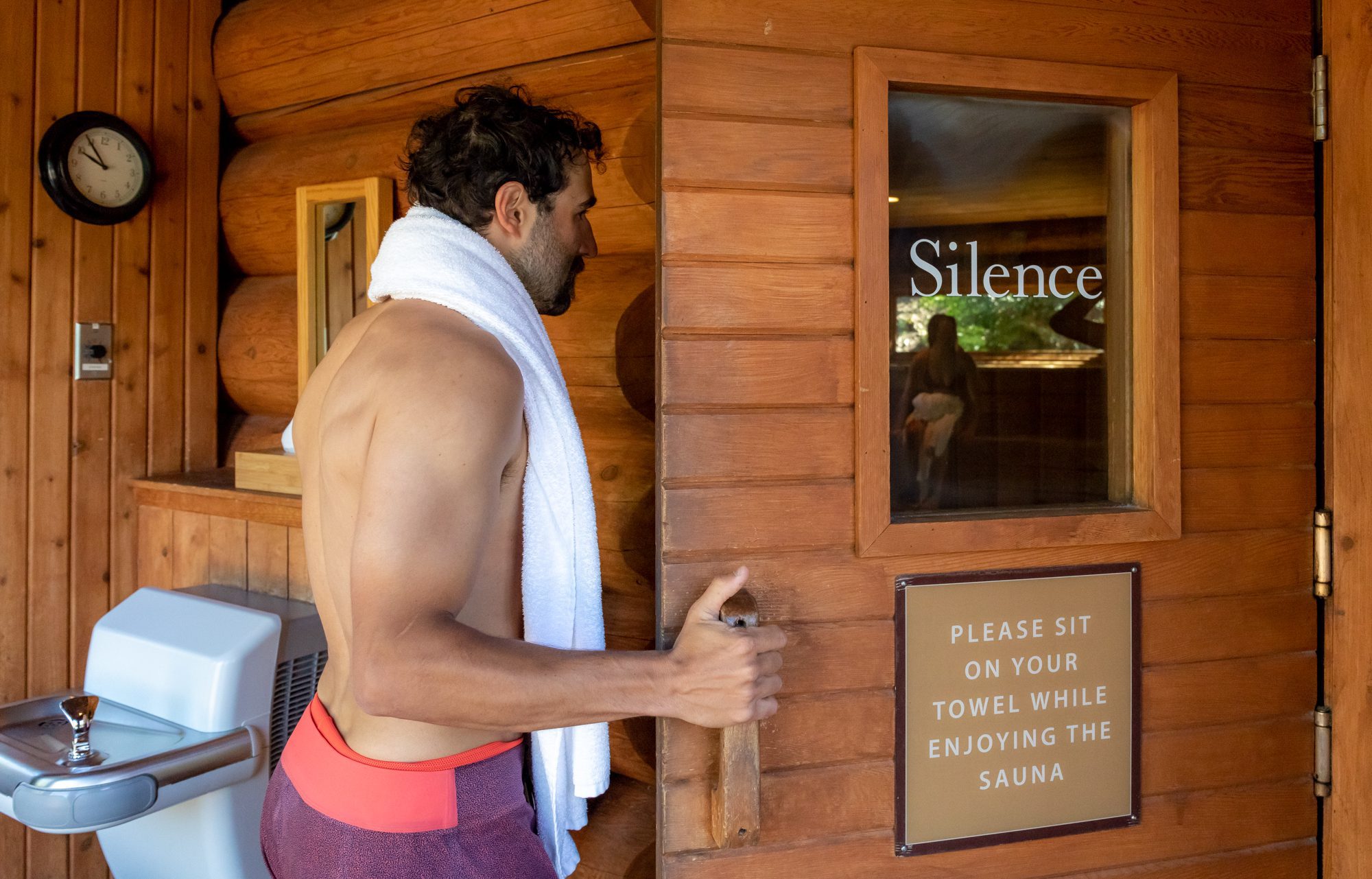 Entering the cold pools I go into a state of meditation, focusing solely on my breath and controlling the urge to jump out (we all know it's hard not to when you plunge your body into a 13ºC pool of water). Beyond making me feel incredibly alive, the cold water helps promote blood flow and muscle healing.
The new winter season is quickly approaching and after more than a few visits to the Scandinave Spa Whistler, I feel ready to take on this winter, feeling like a million bucks.
This is my Zen Den. What's yours?
https://www.facebook.com/Scandinave.Whistler/videos/vl.493493441045557/336323447021278/?type=1