Hydrotherapy is an effective way of releasing tensions in both the mind and the body and is an age-old Finnish tradition that dates back thousands of years.
The cycle of hot-cold-relax is proven to both energize and rest the body, improving blood circulation and activating the lymphatic system to help detoxification. It also actively promotes the release of endorphins, also known as the "well-being hormones".
At Scandinave Spa Whistler, we always recommend completing the three-step cycle a minimum of three times during your visit. How you complete it is entirely up to you. Everyone experiences the hydrotherapy cycle differently and best suited for their comfort level and overall wellbeing.
Beginner cycle – Gentle & Refreshing
The beginner cycle is a good introduction to hydrotherapy and for first-time visitors to Scandinave Spa. If you are nervous about the cold plunge, start here.
Our recommendation:
Step one: Hot – 5 to 10 minutes in a hot bath.
Step two: Cold – A walk around the spa or, if you want to challenge yourself, head to a cold plunge pool and walk in up to your knees or further for 10 seconds.
Step three: Relax – Head to our bistro for a tea and a chat break for 20 minutes. From here you can look over the entire spa and plan out your next cycle.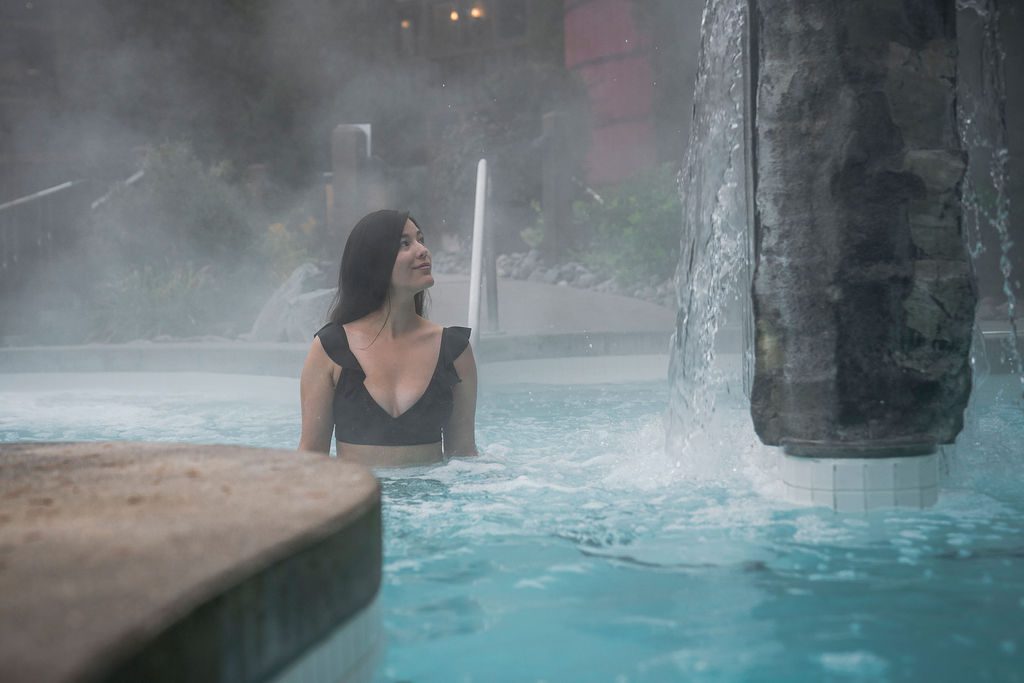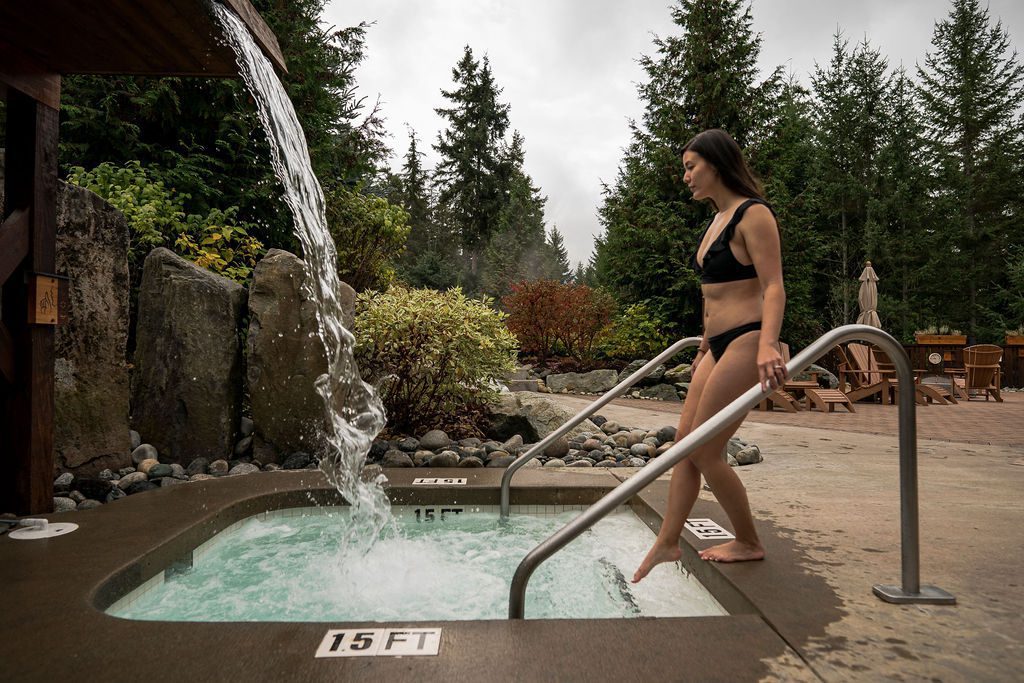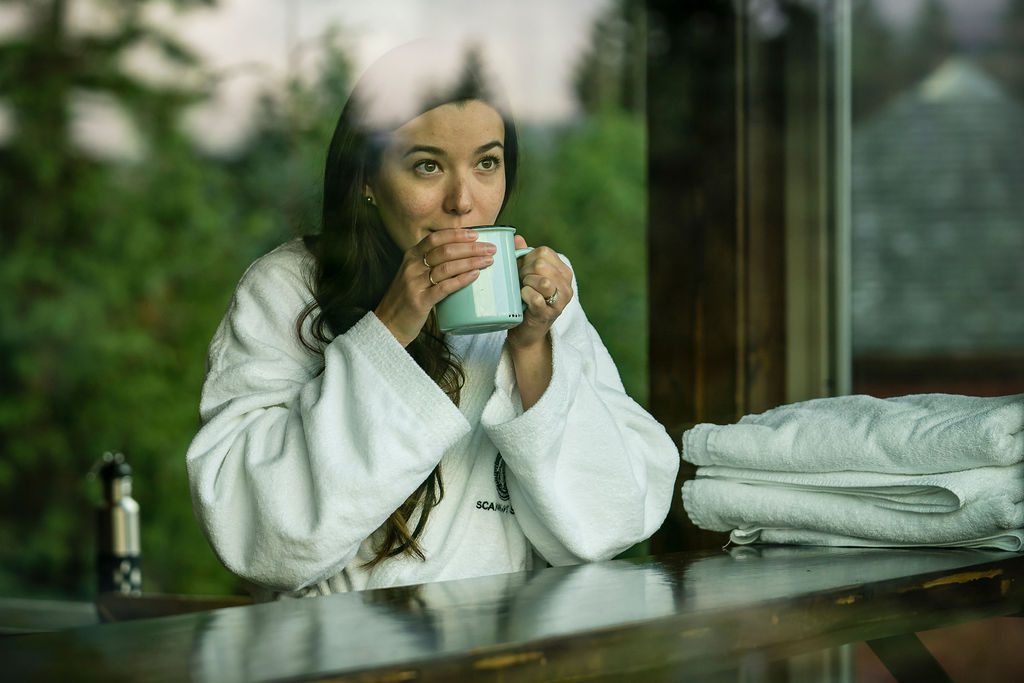 Intermediate cycle – Effective & Reviving
The intermediate cycle is the most popular of the three. We recommend this type of cycle to guests who visit Scandinave Spa a few times a year and also encourage beginners to try if they feel brave enough. If you have been to Scandinave Spa in the past and skipped the cold plunge but want to give it a go next time, try this cycle.
Our recommendation:
Step one: Hot – 10 to 15 minutes in our Finnish sauna.
Step two: Cold – 10 seconds or more fully submerged in a cold plunge pool. You can do it!
Step three: Relax – put your feet up next to one of our outdoor firepits for 15 to 20 minutes of rest.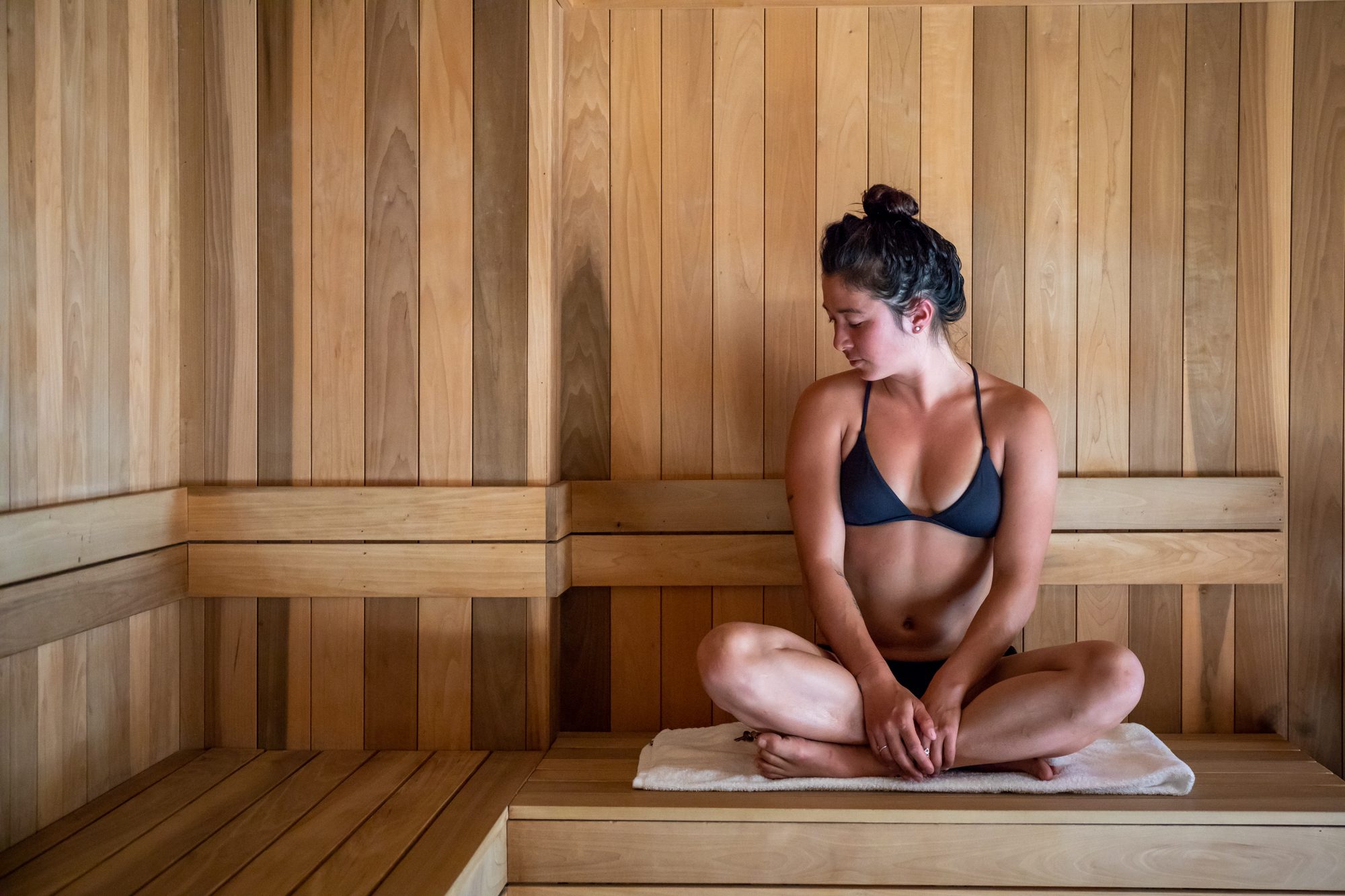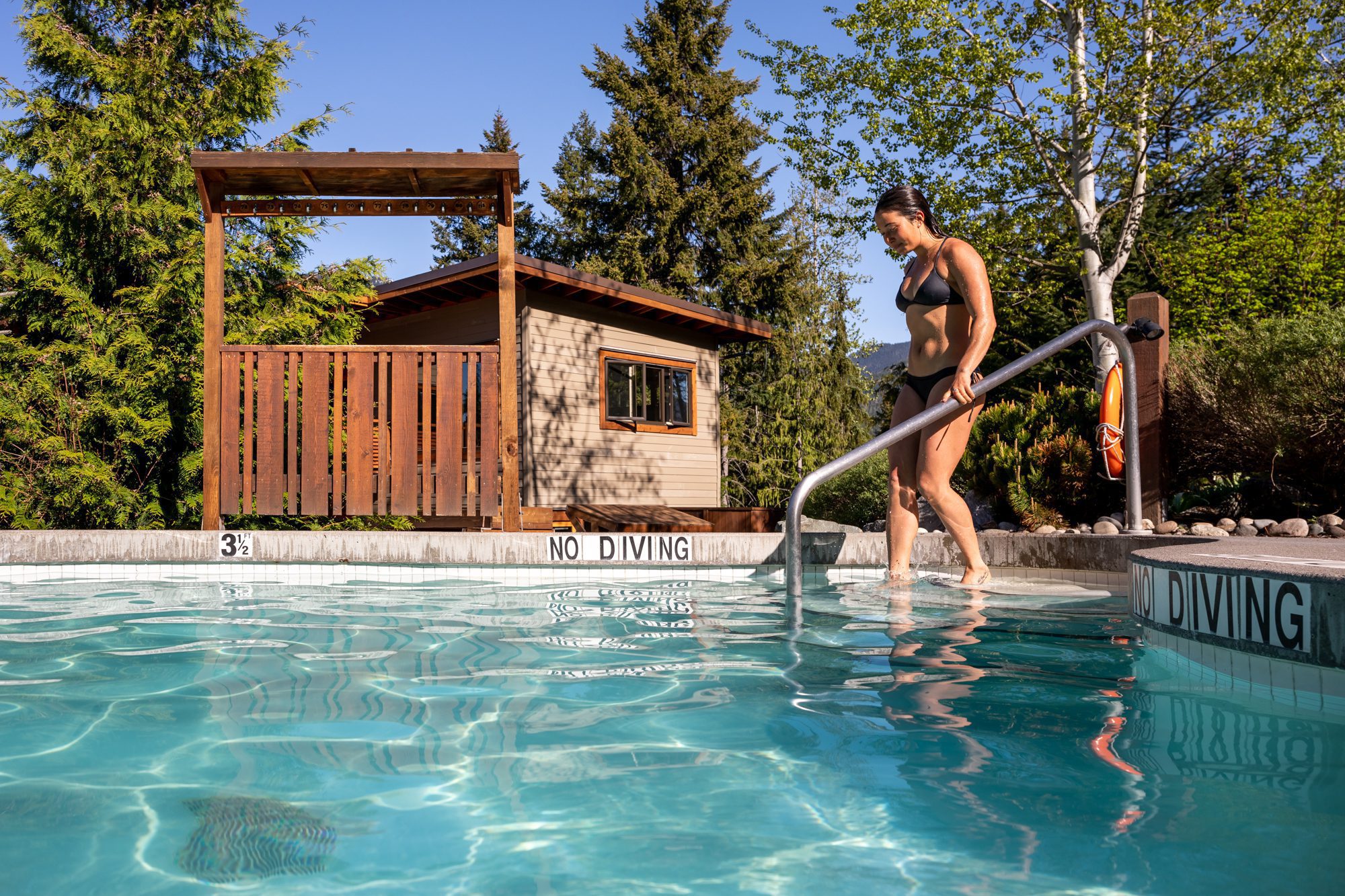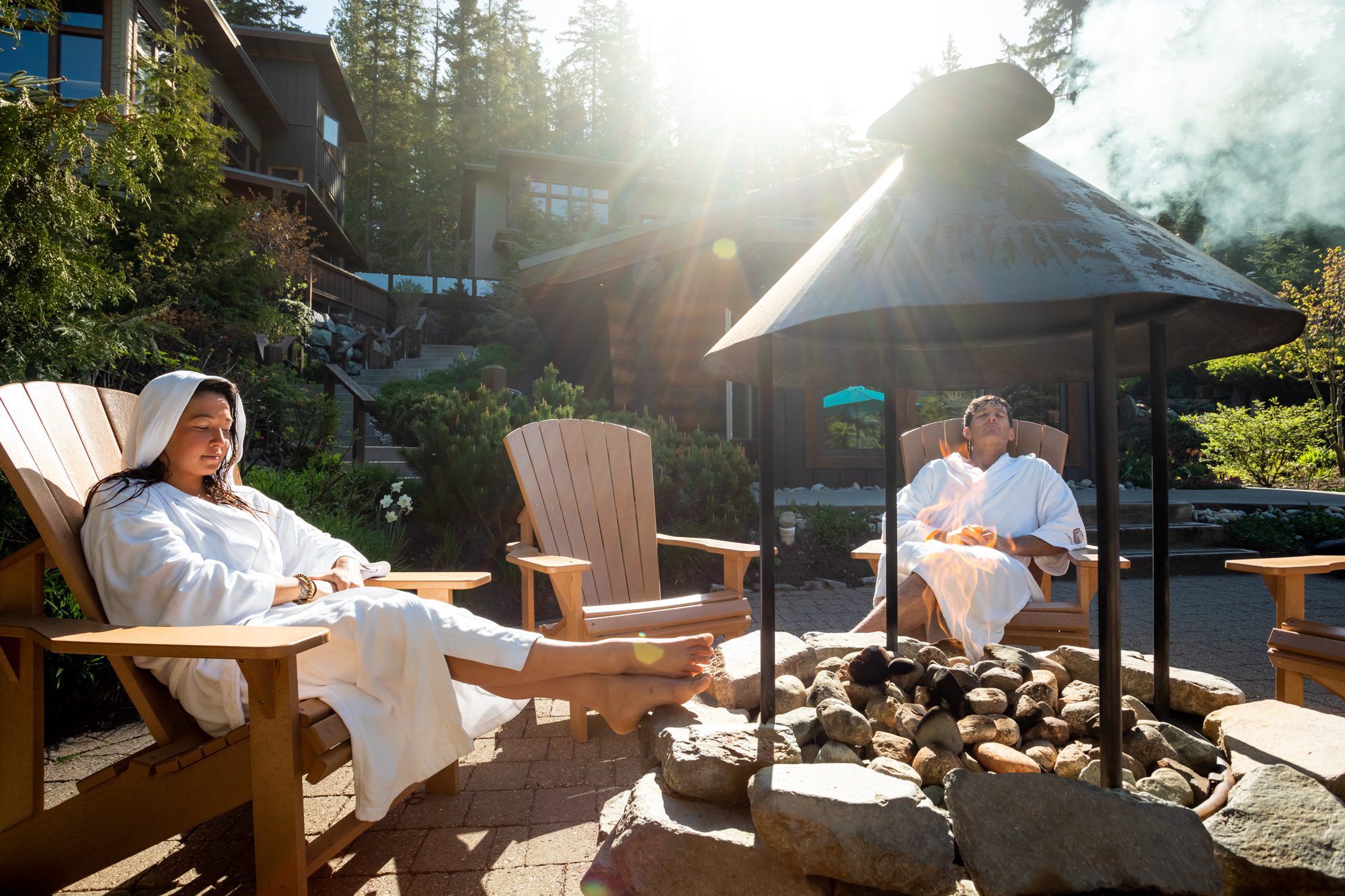 Expert cycle – Intense & Revitalizing
This cycle is good for guests who practice hydrotherapy on a regular basis and for those who want to receive the most benefits from their visit. Many of our regulars have worked their way up to this type of cycle and make it a part of their weekly routine. Do you find yourself wanting more from hydrotherapy? Push your limits and try this cycle during your next visit.
Our recommendation:
Step one: Hot – 10 minutes in our eucalyptus steam bath or 15 minutes in the wood-burning sauna. Longer if you prefer.
Step two: Cold – Full immersion in our Nordic waterfall for a minimum of 15 seconds or full submersion in a cold plunge pool for 30 seconds or longer. Don't forget to breathe!
Step three: Relax – head to one of our cozy indoor solariums for 15 to 20 minutes of rest.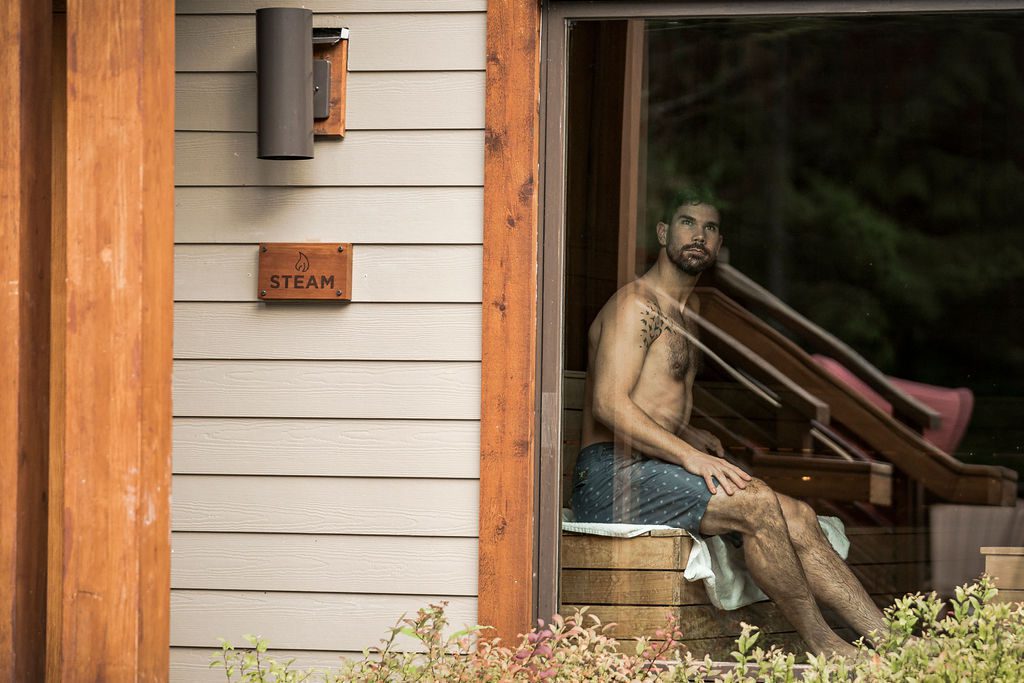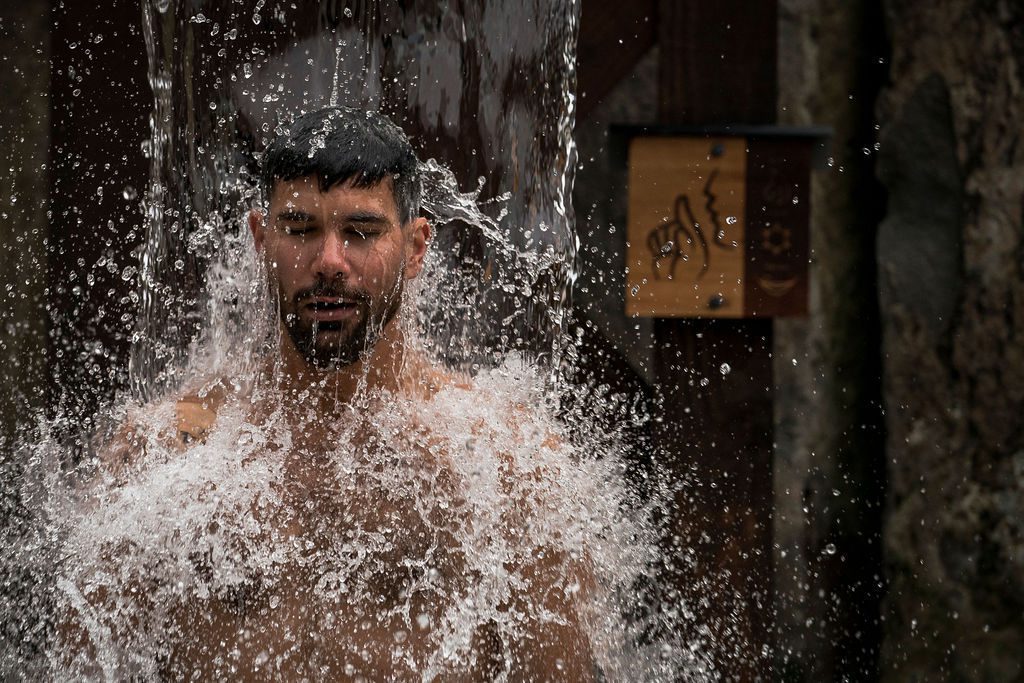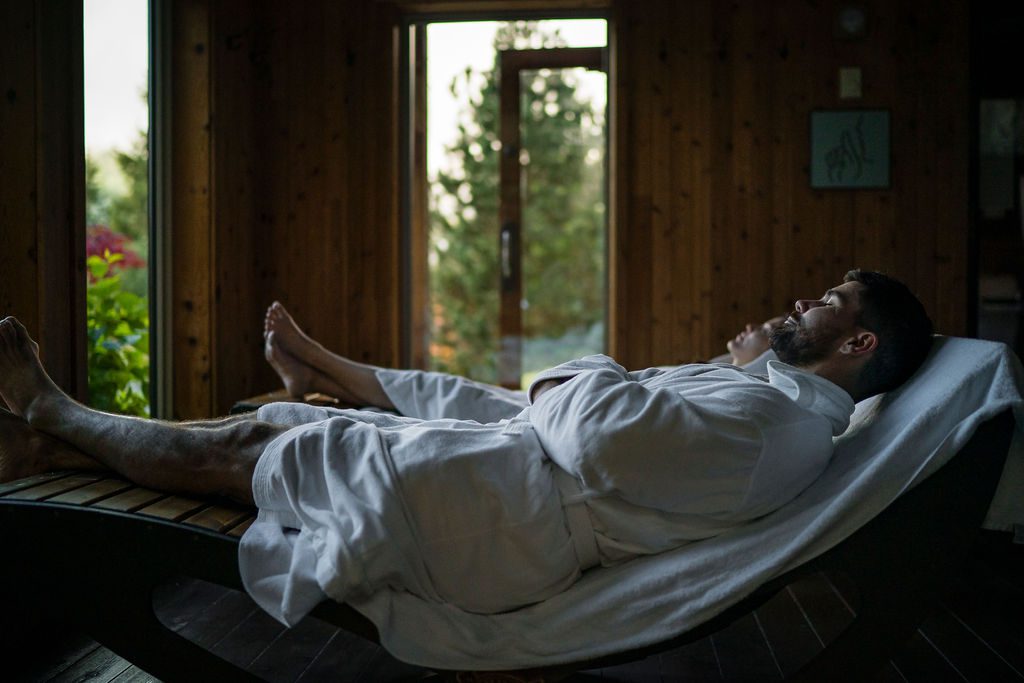 To learn more about hydrotherapy and its benefits click here. Unable to visit us during this time but want to try hydrotherapy? We have also designed a specific hydrotherapy cycle so you can spa at home.