There is no better place to relax outdoors than Scandinave Spa Blue Mountain this spring. If you need convincing, here are eight reasons why you need to take a personal day this spring.
1. You Won't Regret a Mini Holiday
The spring has less statutory holidays than any other season. We know you're ready for one anyways, so why not treat yourself. Take your well-deserved 'me day' at Scandinave Spa and brag to your co-workers about your extra holiday. You will find it a little more peaceful as others aren't trying to cram their holidays into the same day as you.
2. It's Time to Break out of Hibernation
Spending time outdoors at Scandinave Spa is a great motivator to beat the winter blues. Scandinave Spa is located within 25 acres of forest and creates a natural mental therapy. Replenish your vitamin D while lounging in a hammock or Muskoka chair. Learn more ways to recharge your system after a long winter in our Healing Power of Nature blog.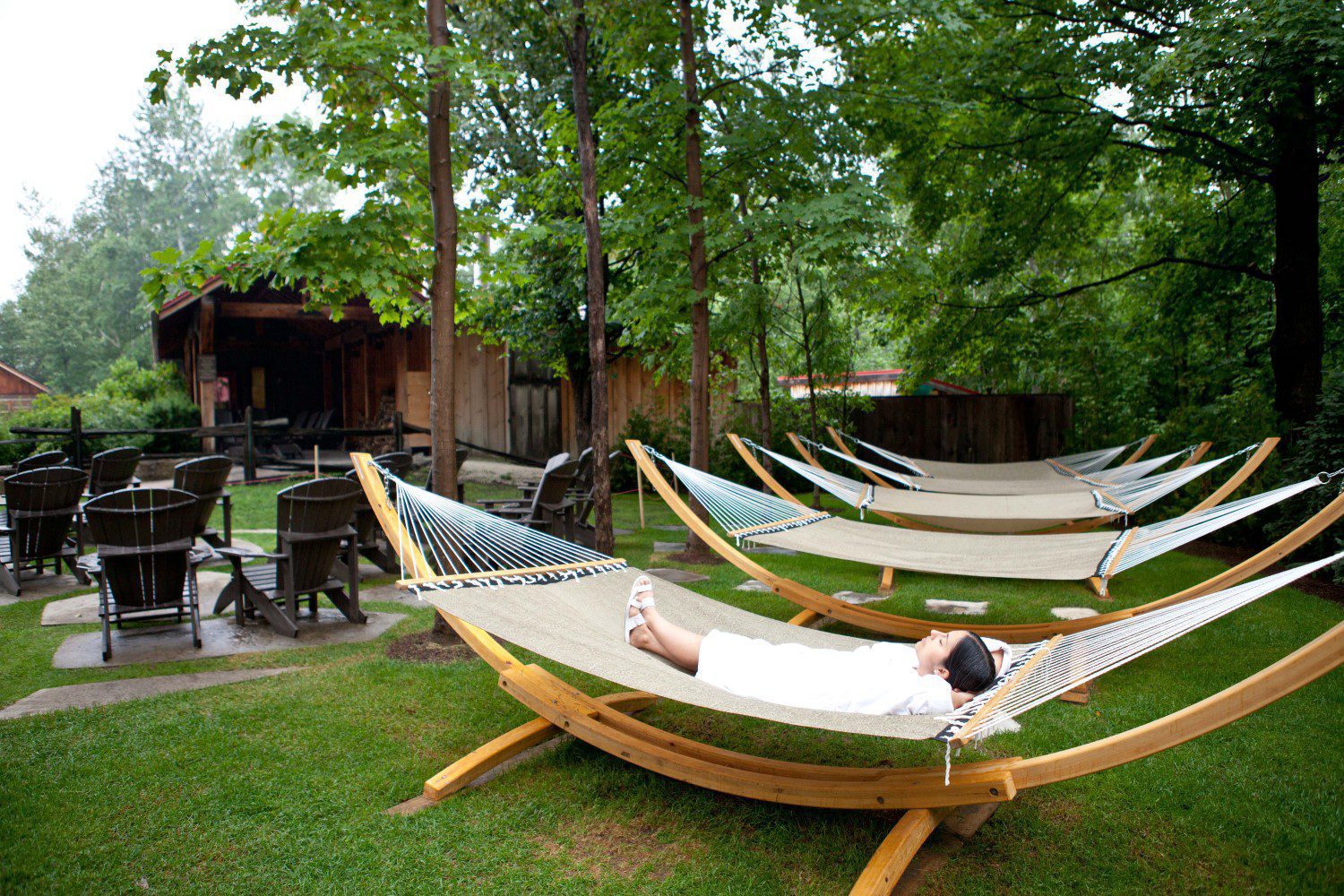 3. It's Your Spring Break
The kids got a March Break; now you deserve one too. Arrange an overnight getaway to Scandinave Spa and stay at some of the region's best accommodations. If you're not looking for an overnighter, play hooky for the day or visit us Wednesday evenings. Our featured #UnwindWednesdays grants access to the Baths for just $50 each week.
4. You will Avoid the Winter Rush
If you're not familiar with the Scandinave Spa, the Baths run on a first come, first serve basis. In the winter, with back to back holidays, it's not uncommon to encounter a wait-list for the Baths. During the most popular days, wait-lists can last all day. However, in the spring, wait-lists are not as lengthy or as frequent, especially on weekdays or in the evenings. You may even find yourself with a sauna to yourself. Please note wait-lists may still occur in the spring. Simply check Twitter or call the spa at 1 (877) 988-8484 for our most recent wait-lists updates. Wait-list tip: Bypass the wait-list by booking a massage. Learn how to guarantee your bath access here.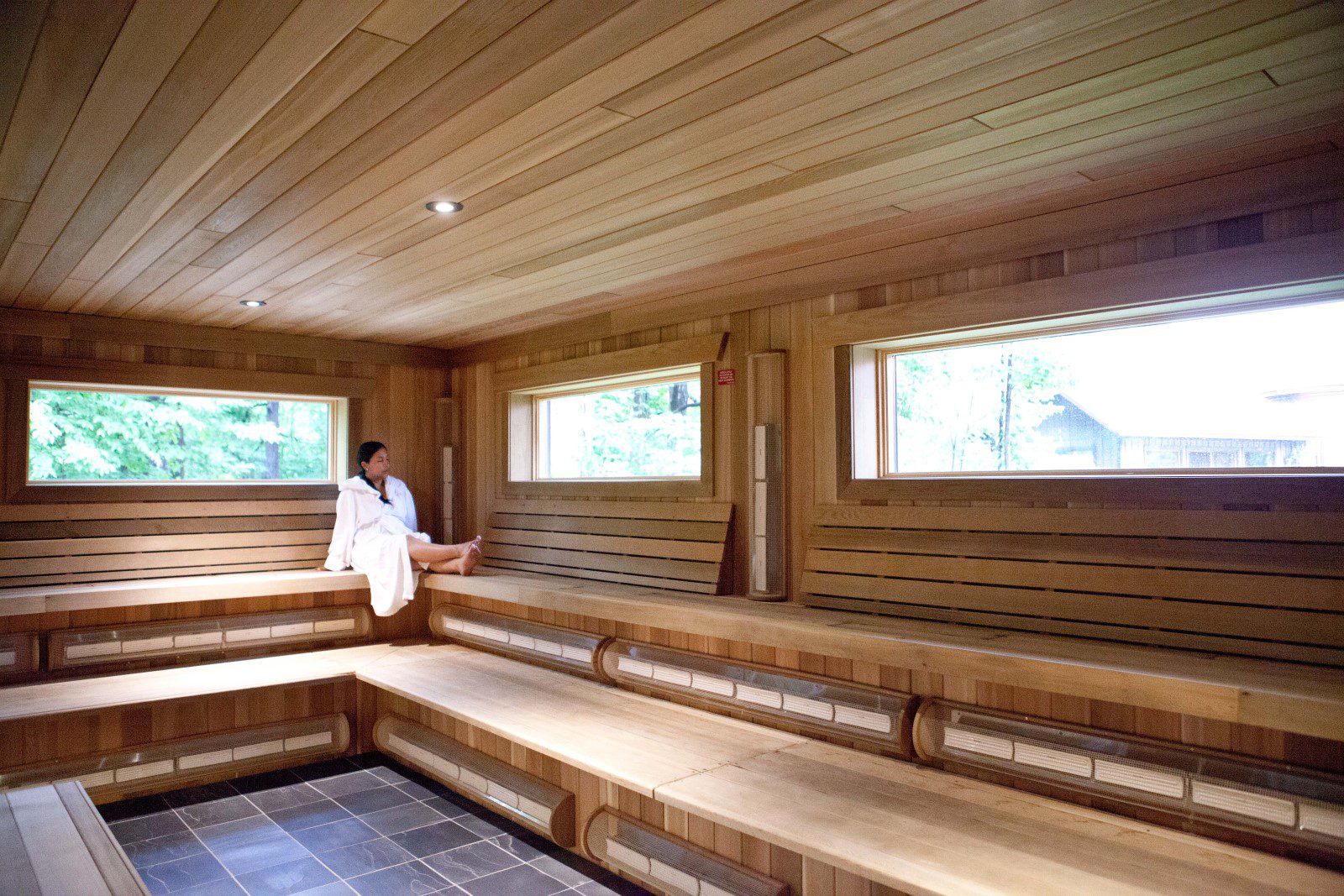 5. There is an Attractive Midweek Deal

Escape the routine and spend a midweek getaway with someone special. Scandinave Spa Blue Mountain has partnered with Blue Mountain Resort and Blue Mountain Village to offer you the Scandinave Spa Escape Package. This package includes a night at Blue Mountain Resort, a $50 dinner voucher at either Northwinds Brewhouse, Oliver & Bonacini or The Pottery, and shuttle service from Blue Mountain Resort to Scandinave Spa for a 60 minute Swedish relaxation massage followed by relaxing in the Scandinavian Baths. Available until July 13th 2018, this package is based on availability. The full conditions are here.
6. April Showers Bring May Flowers
Our Baths are open all year round, even in the snow and rain. Some feel that the smell of a spring rain while in the Baths is tantamount to a religious experience. Chances of rain in the spring are higher, but what does it matter when you are sitting in pools of water?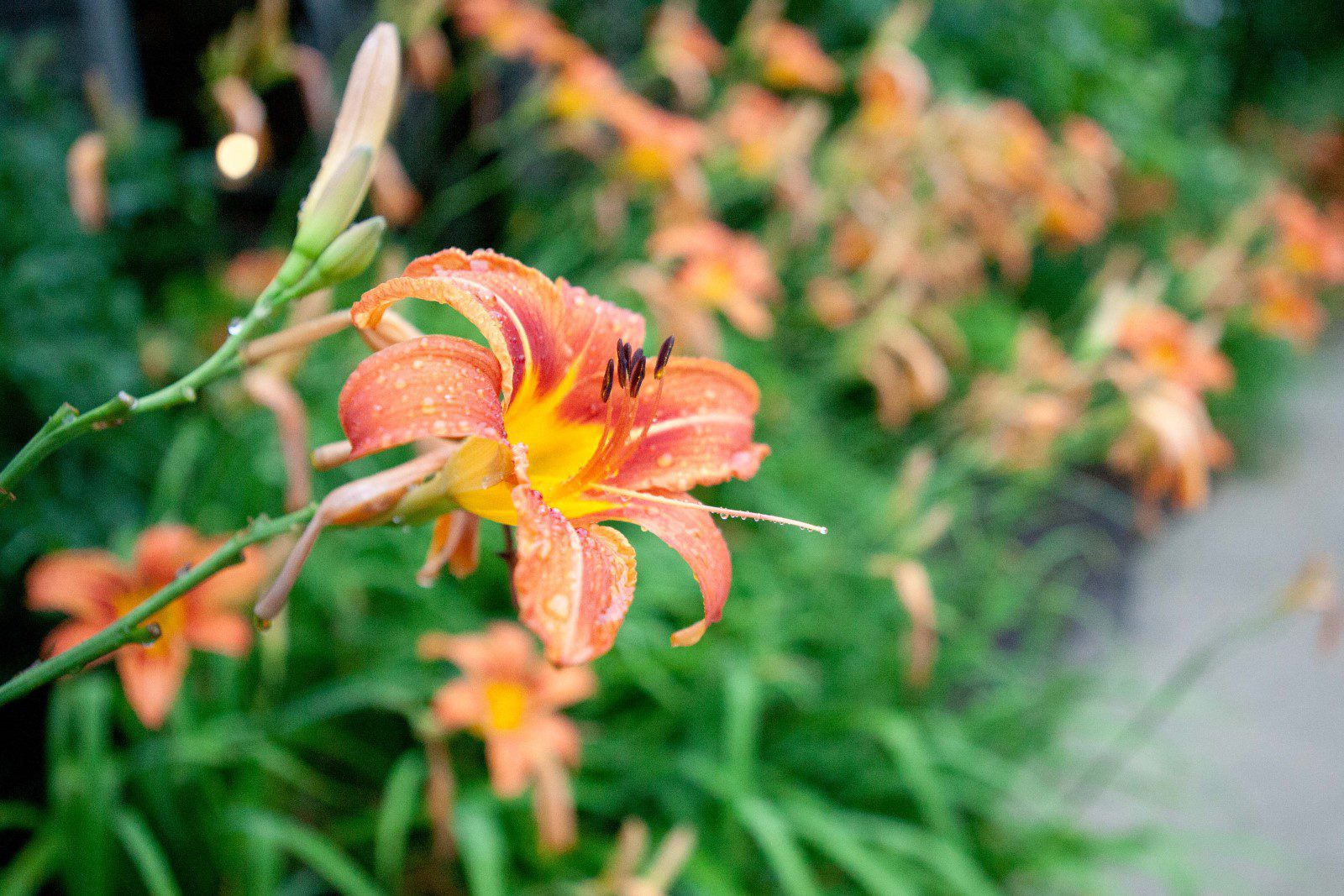 7. The Drive will be Smooth Sailing
With bare and dry roads you may find your drive to the Blue Mountains way more fun. Open the sunroof, crank the tunes and check out the roadside markets that are starting to open up along your route.
8. Activities are Plentiful
When planning your trip to the spa, schedule the entire day to enjoy events and activities in the Blue Mountain and Collingwood area. Take a waterfall tour, shop and dine with the Blue Mountain Village Springlicious deals, participate in a winery or brewery tour and check out what else is happening in the Blue Mountain Village, South Georgian Bay, and Grey County.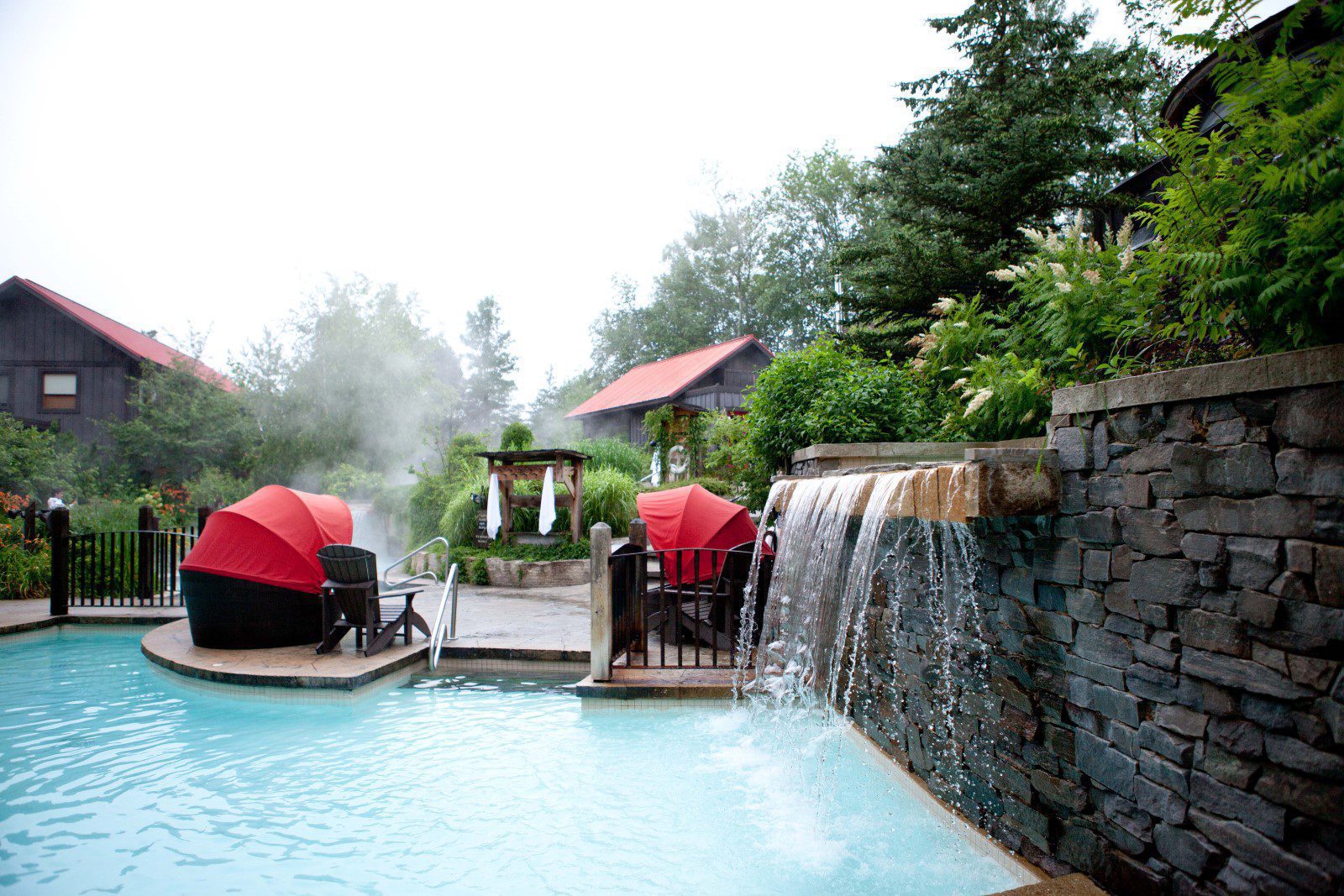 Plan your springtime Scandinave Spa Blue Mountain experience in advance to avoid disappointment and ensure a smooth and relaxing visit. If you have additional questions, please call one of our Guest Service Agents at 1-877-988-8484 or refer to our full list of Frequently Asked Questions.