Ten years! Can you believe it's been a whole decade since we opened our doors in February 2010? It feels like just yesterday we filled up the pools, stocked the fluffy white towels and robes, and turned on the eucalyptus steam for the very first guests.
We're taking some time to look back on our first ten years in beautiful Whistler BC, and in true Whistler fashion throwing a party to celebrate. Whether you've been with us since the beginning, or you're getting ready for your first hydrotherapy experience, join us for a little walk down memory lane and to learn about how we're celebrating.
New Since Opening
While our experience is timeless, we have had our fair share of changes and upgrades since opening.
We built a whole new solarium complete with room to stretch, a steam room, a dry sauna, and an indoor fireplace
The spa favourite, upper steam room underwent a full interior renovation
Massages were so in demand we expanded the massage pavilion
To help you do your cold hydrotherapy step in the most majestic way we created the waterfall pool
We added hammock heaven so you could sway yourself to sleep while taking in the mountain views
We expanded the parking lot and created a large turn around area
After installing heated hammocks, they became an instant favourite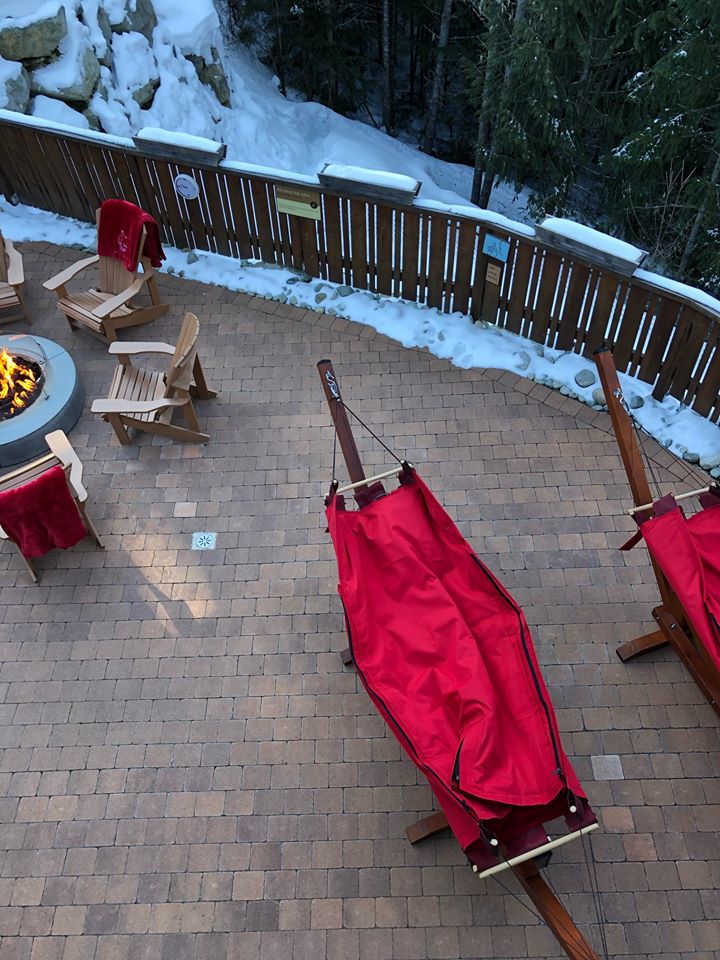 Community Involvement
While our location is tucked away in the quiet of the forest, we love venturing out to support local events and organizations. Whether is offering on the spot prizing and massages at events to donating prizes to local fundraisers, we've been involved in more than a few events in town.
You may have seen us at Wanderlust, The North Face Valley to Peak, Whistler Film Festival, Cornucopia, The World Ski & Snowboard Festival  Whistler Pride or the Whistler Half Marathon. We support many community initiatives such as the Whistler Blackcomb Foundation, the Howe Sound Women's Center, WCSS and Zero Ceiling to name a few. If you see us at an upcoming event stop by and say hi, there could be some prizes in it for you!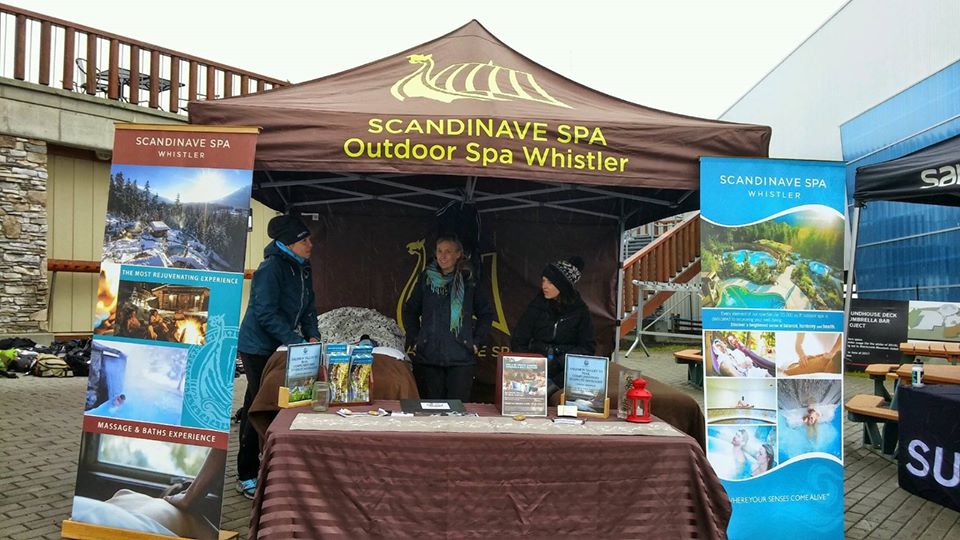 Ambassadors
Whistler is filled with exceptional people that live incredible lives. From preparing mentally and physically for the Olympics to dealing with serious health issues, we're proud to work with our team of ambassadors and Whistler locals to help them perform at their best.
Our ambassadors past and present have included; Kelsey Serwa, Stan Rey, Finn Iles, Meaghan Sutter, Simon D'Artois, Suz Graham, Leanne Pelosi, Tatum Monod,  April Solonyka, Yoann Barelli, and Kirsten Sweetland.
Join The Celebrations
To thank our amazing community for all its support over the last decade, we are offering $10 bath access for Sea-to-Sky locals! On Tuesday, February 4th, locals will have access to our bath experience between 7:30 am – 9:30 am. Join us and start your morning with a few cycles of hydrotherapy!
Tickets must be purchased in advance for this exclusive event. To purchase yours, visit the link below! Terms and conditions apply.
10 Year Celebrations >> Learn More
Relax, everyone wins!
We're turning the table on traditional birthday gifts and giving our loyal guests a birthday gift! Starting on February 6th, while supplies last, we are giving away 1000 scratch cards to all guests upon check in. Everyone is a winner! The possible prizes are 10% off bath access, 10% off non-RMT massages, $1 Hot coffee or tea, free bath access, free Swedish massages and one grand prize of a 10 month bath access pass!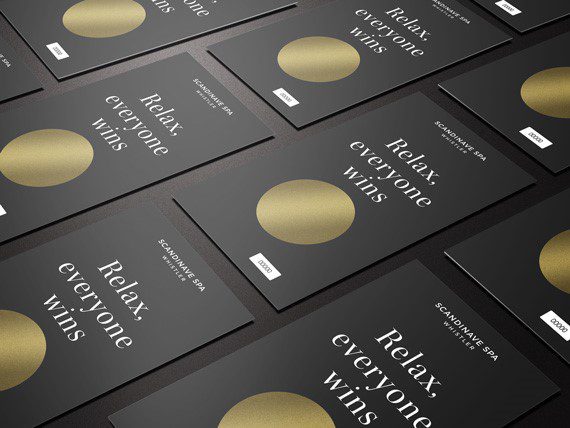 We look forward to celebrating with you!
Scandinave Spa Whistler